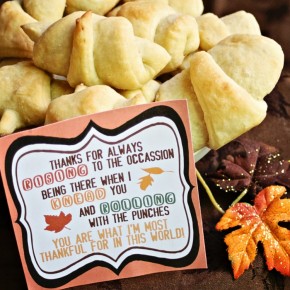 With Thanksgiving right around the corner, it's the perfect time to show your man just how thankful you are for him!  And what's better than a love note?  Well, how about lots of little love notes... hidden inside his food!
This post contains affiliate links. To learn more about 'em, click here.
So if you're already planning on doing some bread baking this holiday season, why not spend a couple extra minutes to make it extra special for the one that you are...
Continue Reading