Delicious and Easy Christmas Breakfast Ideas
The most memorable part of Christmas for me growing up was the amazing breakfast my mom would put together for us on Christmas morning. It was every kid's dream to wake up to a table full of delicious food. To have those smells emanate all throughout the house. This is a tradition that I want my husband and children to have as well. For my post this month I really wanted to share some recipes with you that are easy, delicious, and that your spouse with LOVE. Creating memories together, especially over the holidays, are some of the most precious that we have.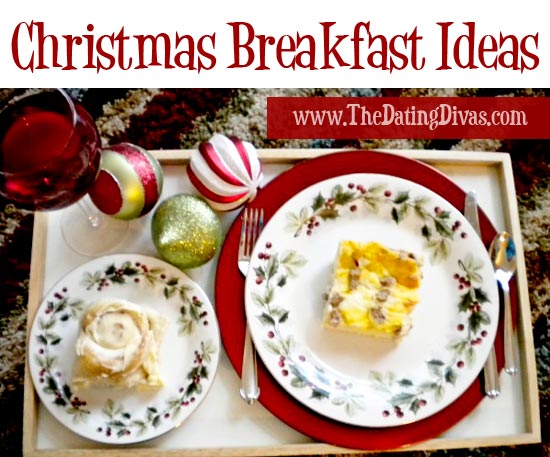 Date Idea: If you don't want to make this for your own Christmas breakfast, plan a little morning date with your spouse. You can serve your spouse breakfast-in-bed and then heat things up with this "Santa Baby…" post.
Rhodes Cinnamon Rolls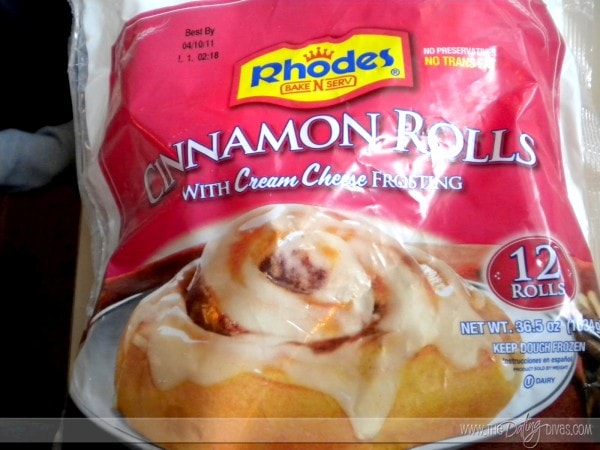 One of the recipes my mom would make around Christmas time was homemade cinnamon rolls. Oh, they were scrumptious! But the hours that it took to make them was ridiculous. A few years ago, my sweet sister-in-law, Kelli, started making amazing Cinnamon Rolls. My mom was so impressed (because they tasted just like her own) that she asked Kelli for her recipe. Kelli, the sweet girl that she is, snickered and let us in on her little secret. They aren't homemade! They are Rhodes Freezer Cinnamon Rolls and they are divine! They are so good they taste homemade! What a perfect sweet to add to your Christmas breakfast!
This Mock Egg Souffle' should be made the night before you serve it. I actually love this recipe for that reason. You don't have to walk up early to start cooking an enormous breakfast. Once you wake up on Christmas morning, you simply throw it in the oven for 45 minutes to an hour while you prepare the rest of your meal. Another way to cut corners (because I definitely know how crazy Christmas Eve can get) would be to shred your cheese and cook your bacon a few days before. That way all you have to do is put it all together on Christmas Eve.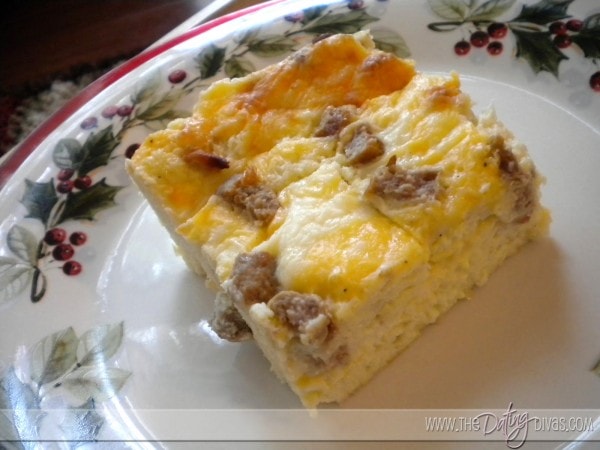 12 slices of white bread, crusts removed
1/2 c. margarine
1/2 lb. Monterrey Jack Cheese
1/2 lb. cheddar cheese
1 lb. bacon (browned), ham, or sausage
6-8 eggs (I use a small container of egg beaters mixed with a couple eggs)
3 c. milk
salt and pepper to taste
Sour cream, salsa, and guacamole (optional)
Butter both sides of bread. Place 6 slices in a 9×13 inch baking pan. Put 1/2 of the cheese and bacon on top of bread. Repeat layering with remaining bread, cheese, and bacon. Combine eggs, milk, and seasonings and pour over bread. Allow to soak overnight in refrigerator (I have soaked for only a few hours before). Bake 45 minutes to 1 hour at 350 degrees. Serve immediately. Top with sour cream, salsa and guacamole.
 Make it healthy — I served this breakfast with a glass of cranberry juice (perfect for the holiday season!) and you can also mix up some fresh fruit to serve on the side.