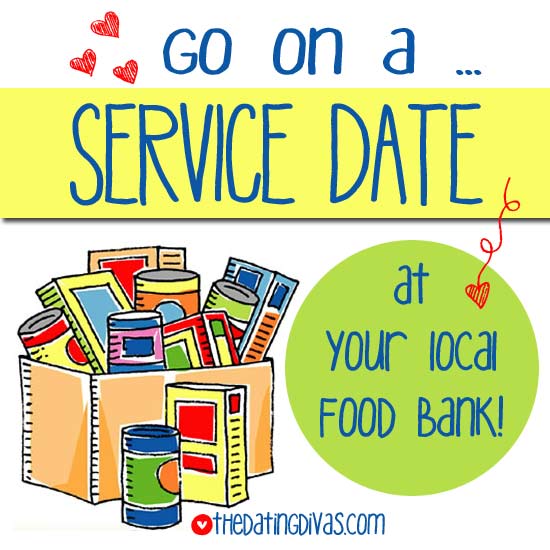 'Tis the season for giving and what better way than to make a date out of it? My husband and I really have been in the spirit of giving this year especially, so when my husband suggested this date I thought it was a fantastic idea! (Yes, this was my husband's idea.) Which just goes to show that he has a really big heart and enjoys serving others. We decided to contact our local food bank and sign up to do some volunteer work. We double-dated with my parents – for those of you who have never done this it's a great way to really get to know your parents on a different level.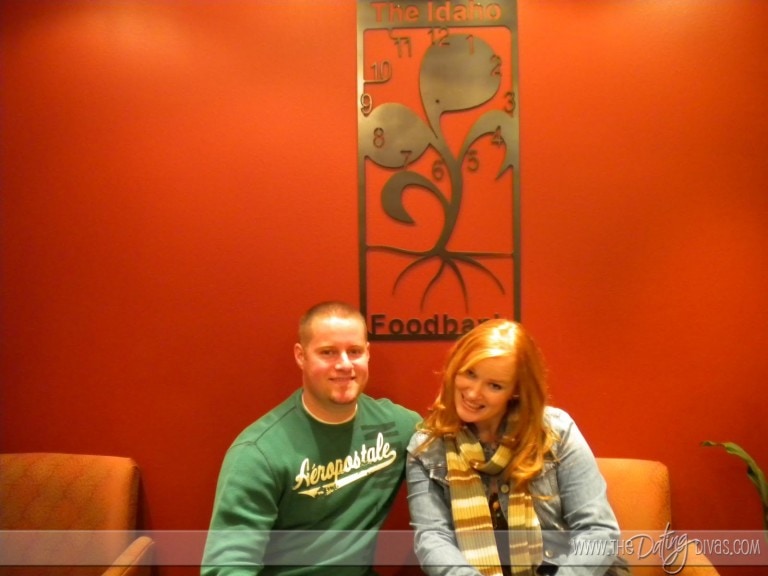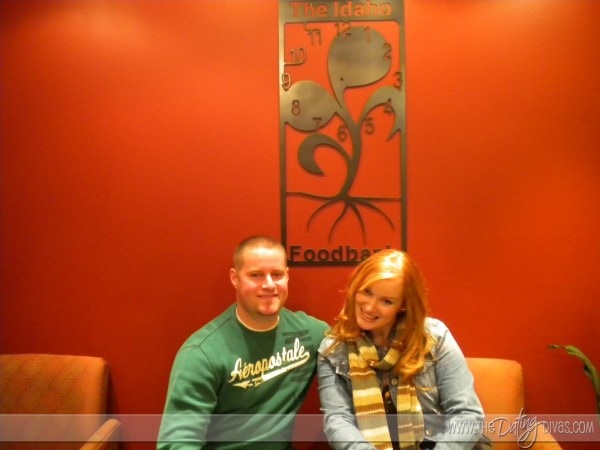 When we showed up at the local food bank we joined another, larger group of volunteers and then we were given a tour of the facility. It was an eye-opening experience to learn how the Food Bank comes to acquire all of the food for these needy families and what areas of our community are really in need. It gave us a whole new perspective on what we can do to help out the families in our community. Once the tour was finished and all the questions were answered we got to work. The work was not strenuous by any stretch. We sorted out the canned food into different boxes to be distributed out to other warehouses around our area and in the surrounding cities where they would be given to needy families. We were only there for an hour (that is how long the volunteer shift went), but it was an hour well spent.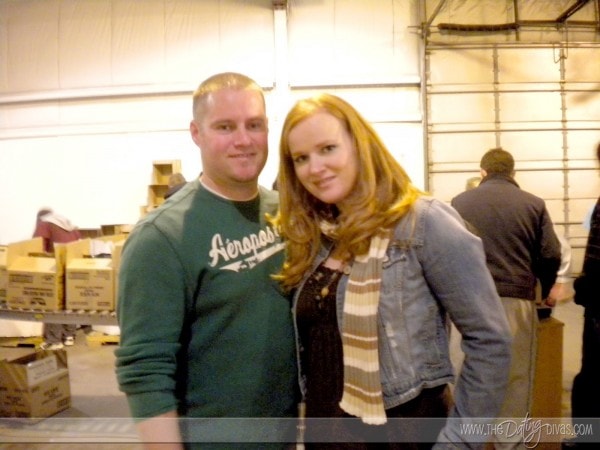 If you or your spouse haven't had the opportunity to do many service activities as a couple, I highly recommend this date! Not only are you growing as a person, but exposing your relationship to these kinds of situations will help your marriage grow as well. Plus, you can't help but have your heart filled with love, kindness, and charity when you are serving others. So naturally those positive feelings will reflect back on the relationship you have with your spouse. Double bonus? It's free. A completely free date. Wahoo! We love FREE, don't we?
* * * * * * * * * * * * * * * * * * * * * * * * * * * * *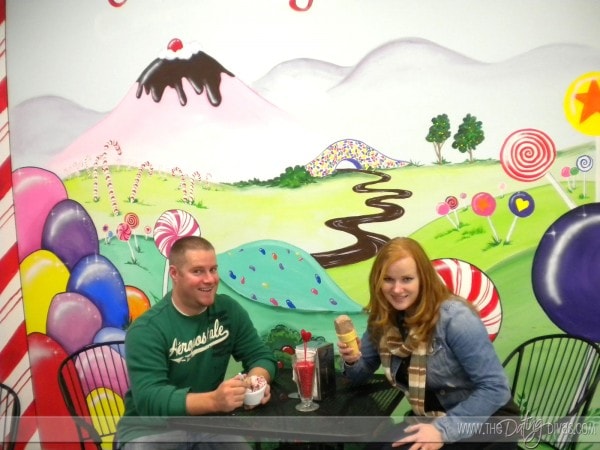 The second part of our date was a fun candy shop that just opened. It's not your ordinary candy store…it's themed after the game Candy Land. Anyone remember playing that game growing up? I do! I do! This is a cute little candy store that reminds me of that Christmas story where "visions of lollipops danced in their heads". Speaking of lollipops…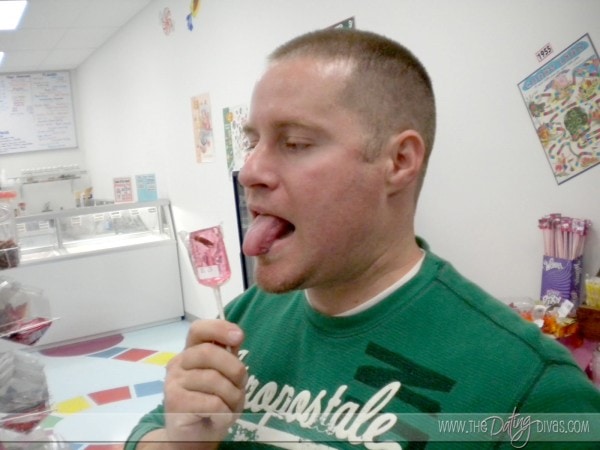 The other cool part about this candy store is all of the "old school" candy they have stocked on their shelves. I haven't seen a lot of this candy since I was a child, which really brings me back to when I was growing up and finding some of these candies in my stocking from Santa. It was fun for all of us to look through and reminisce about candy we used to have when we were little, but you can't find it anymore. Until now.


A cute way to end your date? Give your hubby one of these "Free Kiss" tins on your way home (you can totally make your own!). Be sure to tell him not to use it all up at once (*WINK*).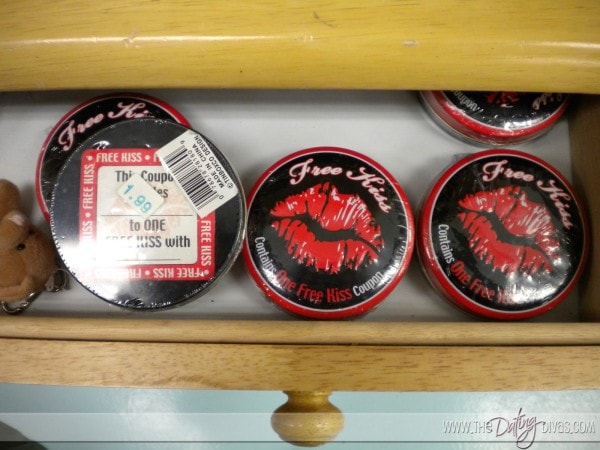 May your dating this month be happy and bright! And to all of you a very good night!
(LOL, Okay, that was a pretty corny line even for me.)