Creative Star Wars Date
Is your man a Star Wars fan?  If so, spark some romance on Sunday, May 4th with this fun date featuring a movie classic!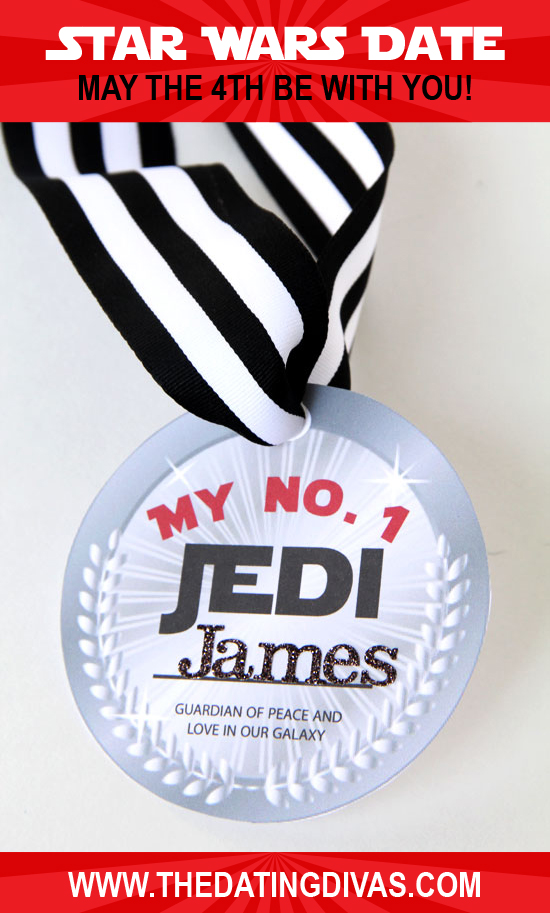 Disclaimer: This post contains affiliate links. To learn more about 'em, click here.
Our amazing designer, Leah Aldous, created a fabulous printable pack to accompany your evening.  Start by printing out this "epic" invitation for your sweetie to incite him to your Star Wars Date.
DOWNLOAD STAR WARS INVITE HERE
Then, gather your favorite fun party foods: chips, salsa, cookies, pizza, chocolates, etc… Leah designed festive food labels to pair with all of your menu choices.  Ordinary chocolates are transformed into chocolate asteroids!  And, who could forget the Vader Veggies!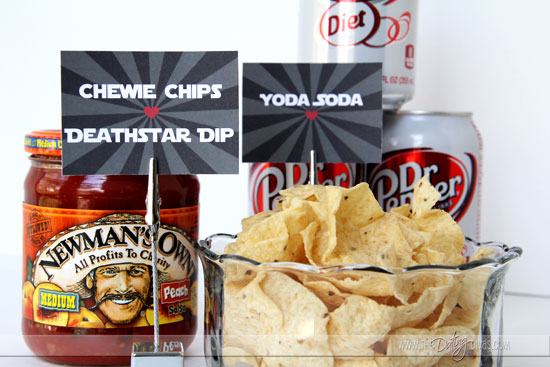 DOWNLOAD STAR WARS FOOD LABELS HERE
Next, prepare to laugh with our Star Wars themed Jedi Training Game.  Each clue contains a fun action related to the movie series.  Cut out all the clues and take turns pulling from a basket or decorative bucket.  There is no right or wrong way to play this game.  You could simply take turns drawing clue cards before you watch the movie.  OR, you could draw a card each time you see 'XYZ' on the movie screen (example: every time you see a storm trooper, you have to pull a card).  The possibilities are endless!  Leah even included several blank cards to write in your own fun options!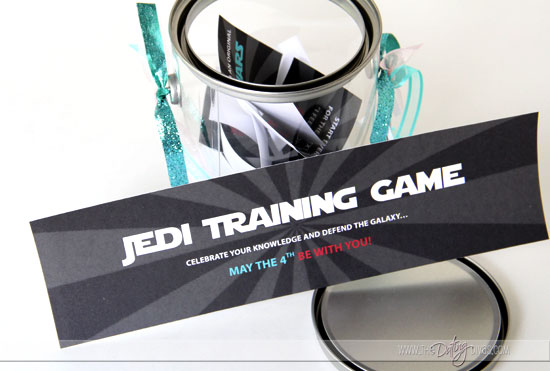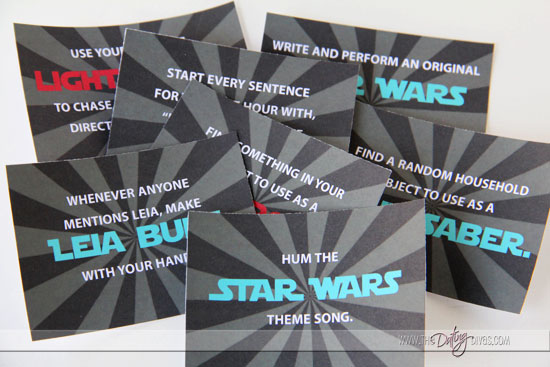 DOWNLOAD JEDI TRAINING GAME LABEL HERE
DOWNLOAD JEDI TRAINING GAME CARDS HERE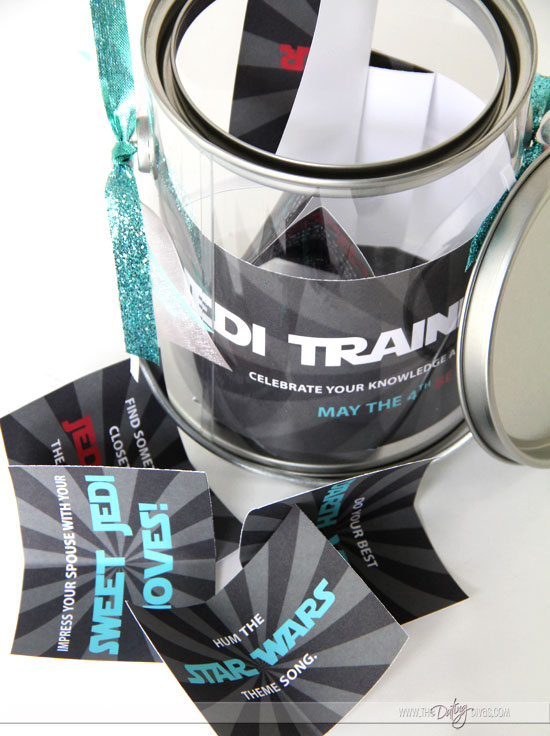 For more gaming fun, you might want to check out these options: Star Wars: The Card Game
or Operation Star Wars Edition
.
Finally, show your man how much you love him with our Jedi Medal love note.  Simply cut out the circular medal, punch a hole at the top, and thread with ribbon.  Your man's heart is sure to melt when you crown him #1 Jedi: Guardian of peace and love in YOUR galaxy!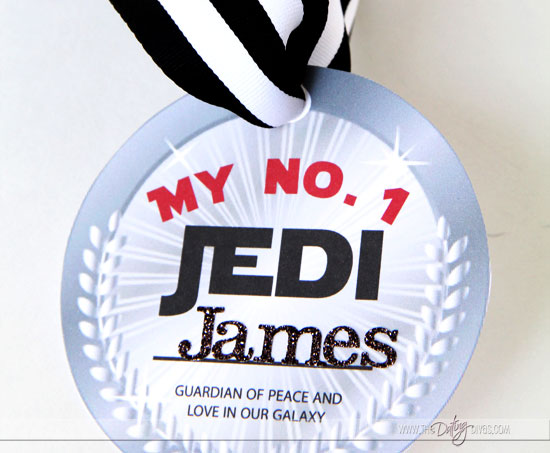 This date is perfect for just the two of you or even a crowd.  You can easily print out as many invitations, food labels, and game cards as needed for a memorable group date night.
BONUS IDEA: A few days before your date, sprinkle these STAR WARS love notes around the house to build some anticipation!
May The 4th Be With You!!!