Are you new to our "Love on the Run" Series?! You will love it! For more details on this fun series, click here!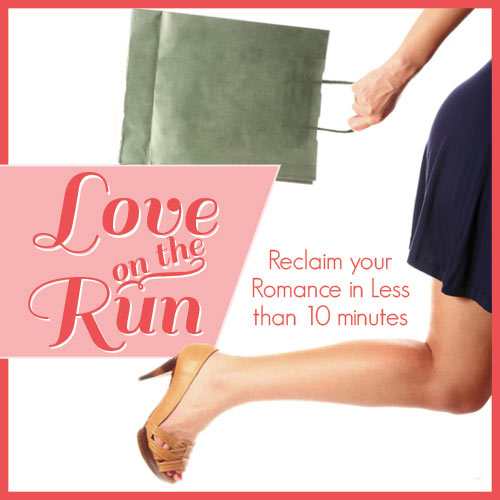 Reclaim your romance in 10 minutes or less with our fabulous Love on the Run ideas, including tip #34!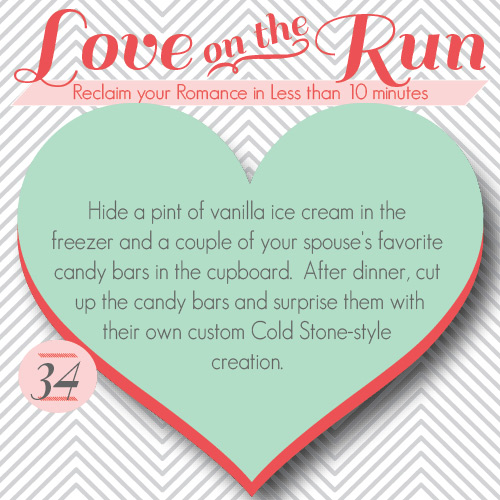 Disclaimer: This post contains affiliate links. To learn more about 'em, click here.
Who doesn't love ice cream and fun dating ideas!? With the weather heating up, ice cream and your spouse are the best way to cool down on a summer evening! But what makes ice cream even better, are all the fun mix-ins you can add for flavor and crunch!
Create a custom Cold Stone-style creation for your spouse and surprise them with this delightful treat after dinner!
I even gave ours a name, Ooey-gooey Love Crunch! 😆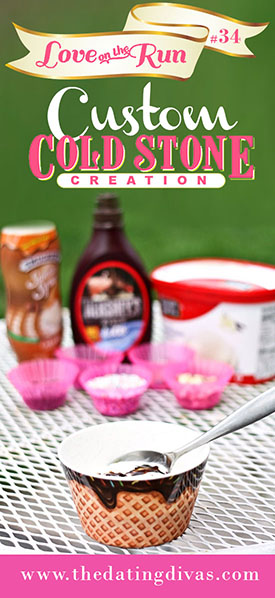 Make this a tradition. Give each delicious treat a fun name and by the end of the summer you'll have a menu of delicious treats! For another Love on the Run idea, check out Julie's idea of ordering your spouses favorite treat for them to have a tasty detour on their way home from work!
Check back next Friday afternoon for Love on the Run tip #35!