Leprechaun Trap Ideas Your Family Will Love
If your family loves to celebrate St. Patty's Day, then we're sure you've been scrolling through Pinterest looking for simple leprechaun trap ideas. Well, look no further! We've created the cutest DIY trap that you and your kids can create together. The leprechaun that pays a visit to your house will feel over the moon… I mean, rainbow! 😉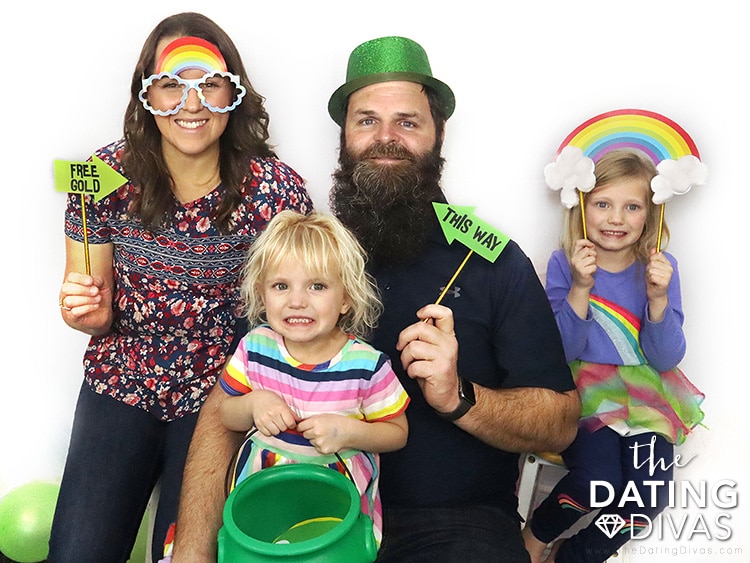 Disclaimer: This post contains affiliate links. To learn more about 'em, click here.
Free Printable Leprechaun Trap
When we decided to create a post all about how to make a leprechaun trap, it was our top priority to give our readers some EASY leprechaun trap ideas. We're all busy! And let's be honest, some of us forget to put a trap together until last minute… oops!
That's why we have provided four pages of totally cute and totally FREE printables for you! Here is what you'll find:
1. A yellow brick road. This will help lead your leprechaun straight to the delicious, chocolatey trap!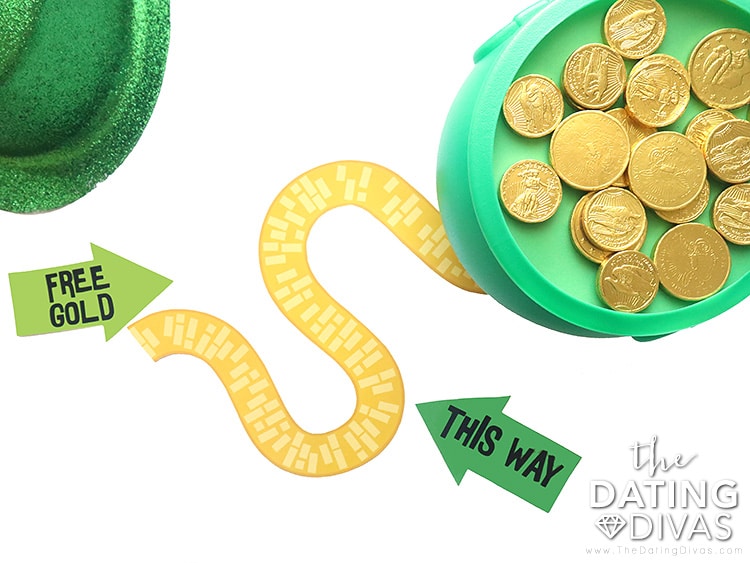 2. Two arrows. Just in case your leprechaun tries to stray from the road, we have two arrows to ensure he or she stays on the right path!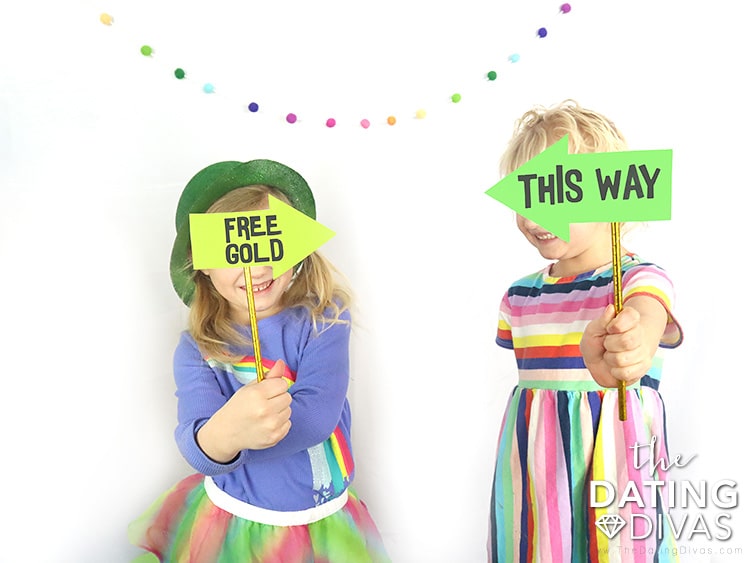 3. A beautiful rainbow. Legends say you'll find a pot of gold at the end of every rainbow. What better way to lure a leprechaun to your trap than with a rainbow over a pot of gold?!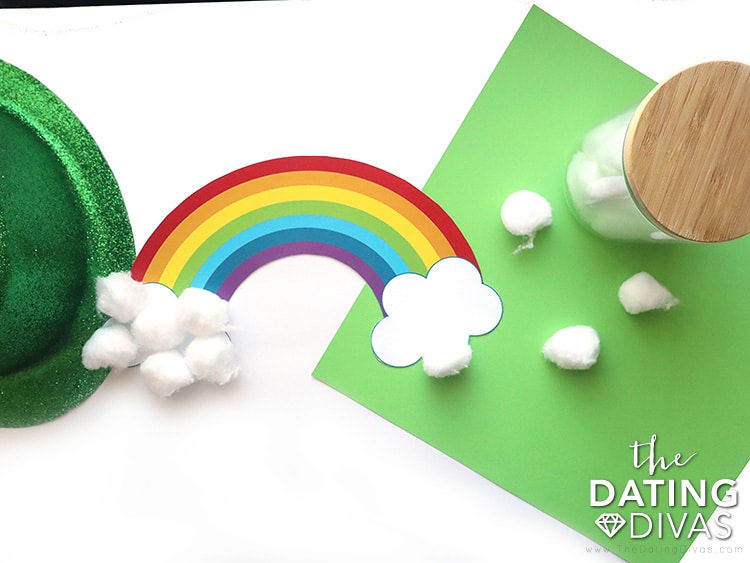 4. A "Free Gold" sign. Paste this on the front of the pot, and you're all set! No confusion as to what lies at the end of the rainbow!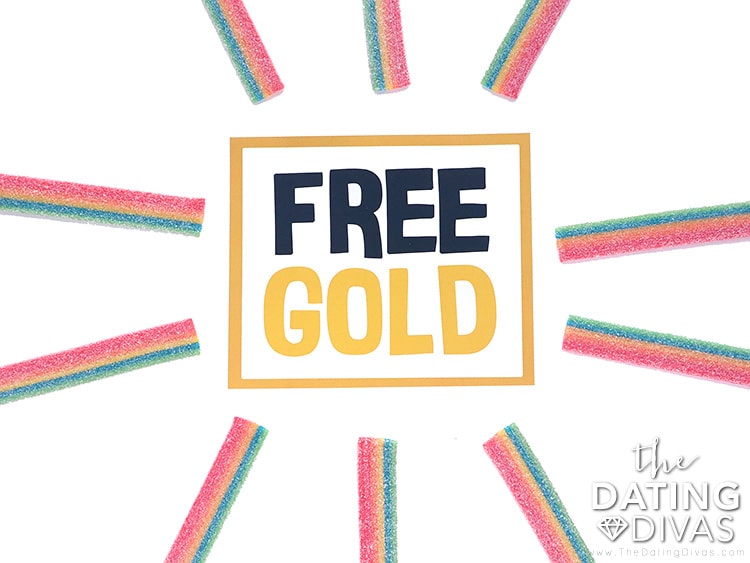 We hope you love these printables as much as we do!
How to Make a Leprechaun Trap
Here is what you'll need:
Balloon weights (optional)
Cotton balls
Glue
Scissors, or

kid-safe scissors

Tape
Our FREE printables (linked below!)
We're hoping most of these leprechaun trap items are already lying around your house. If you don't have time to purchase a green pot, whip out last year's Halloween witch cauldron!
Then, luckily, stores are stocked with chocolate coins this time of year, so they should be easy to find. If not, we're sure your leprechaun will love any treats you have at home!
And as for the gold paper straws… your leprechaun won't mind the plastic straws you already have in the pantry. 😉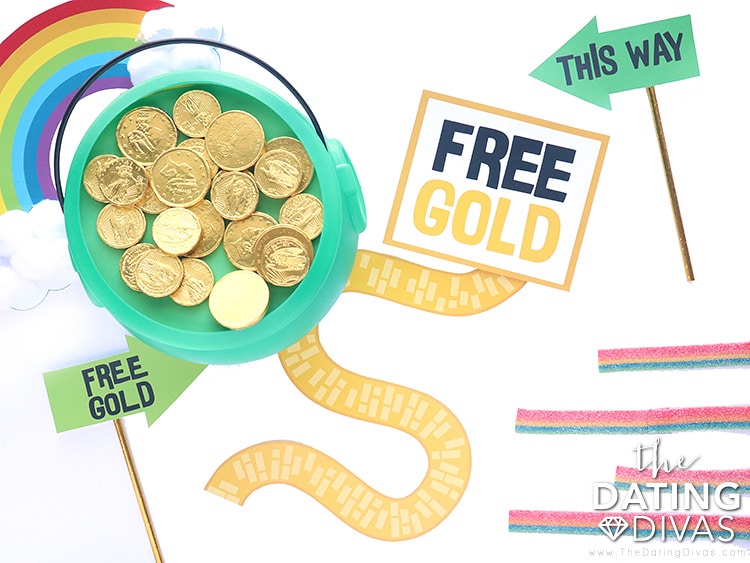 Now it's time to assemble the cutest leprechaun trap EVER! Here's how:
Print the free printables we've provided below! You'll notice that the brick road only takes up one sheet of paper. If you want the path leading to the pot of gold to be longer, simply print the brick road page one or two more times!
Scissor time! Cut out the arrows, rainbow, brick road, and "Free Gold" sign. Or, if your kiddos are old enough, have them do the cutting (with your supervision, of course)! Less work for you! 😉
Time for cotton balls, glue, and tape! Glue the cotton balls onto the clouds on the rainbow. Now tape one gold straw onto each side of the back of the rainbow. This will prop up the rainbow in the pot! Do the same for the two arrows.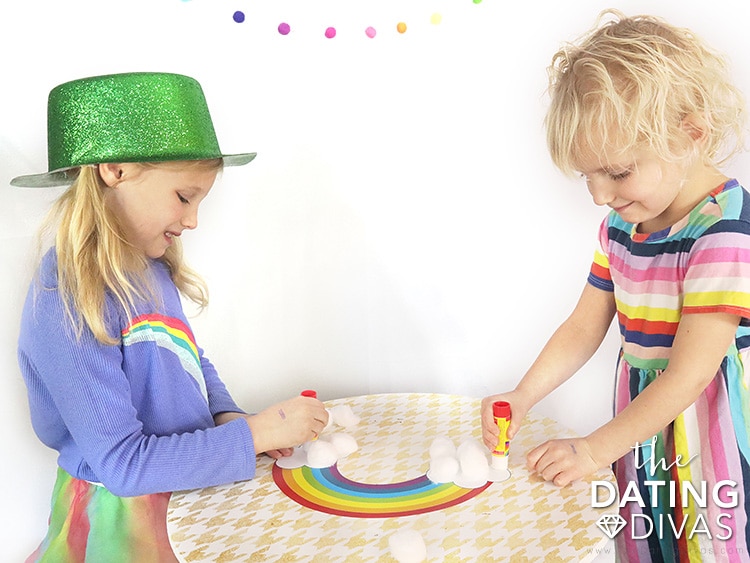 Now you're ready to set up your trap! Using the straws, stick the rainbow in the pot, and set up the brick road so it leads to the pot of gold. Fill the pot with the delicious gold coins, and set up the arrows.
Here's a little tip: we used gold balloon weights from the Dollar Store to prop up the arrows! This is completely optional, but it worked really well!
Setting up the trap is where you can get creative. You can make this more simple leprechaun trap, or you can go ALL OUT! It's completely up to you and your kiddos! Either way, your leprechaun will have no idea they're walking straight into a delicious chocolate trap. 😉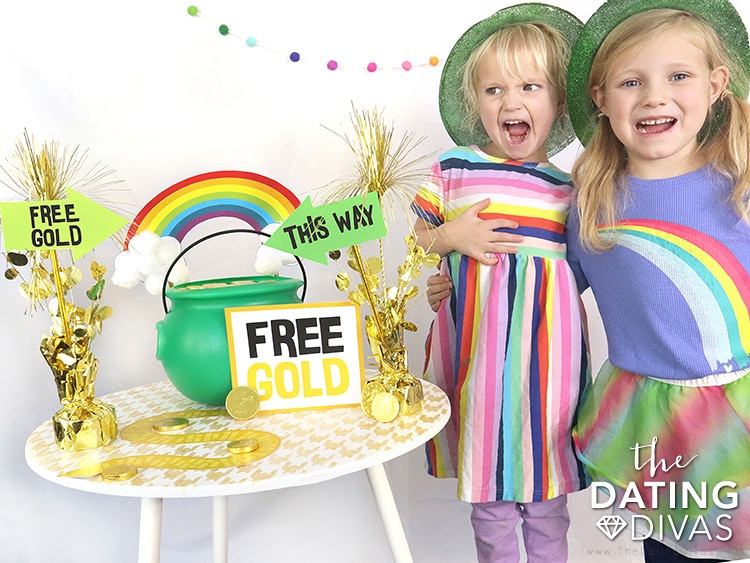 3 Additional Easy Leprechaun Trap Ideas
If you're searching for other leprechaun trap ideas, you're in luck! Check out our 85+ Cute and Clever Leprechaun Trap Ideas Your Kids Will Love. We hope it will give you some inspiration! There are several simple leprechaun traps that are cuter than rainbows!
Here are three of our favorites!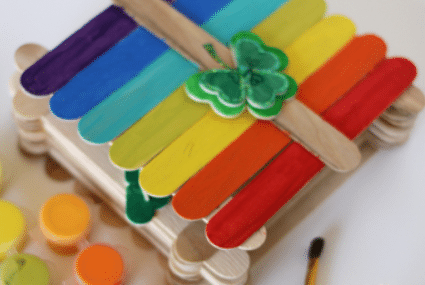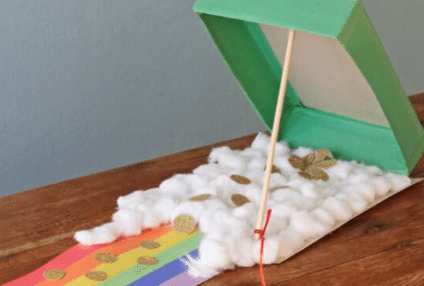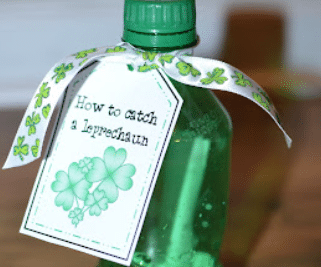 4 Festive St. Patrick's Day Family Activities
Before we wrap up this post, we thought it would be fun to include a few festive ideas for celebrating St. Patrick's Day with your family! We found four fun activities and one scrumptious treat!
Homemade Slime: If there's one thing all kids love, it's SLIME! Right? This recipe is easy-peasy, and you can choose any color you want! Green would be perfect for St. Patty's Day!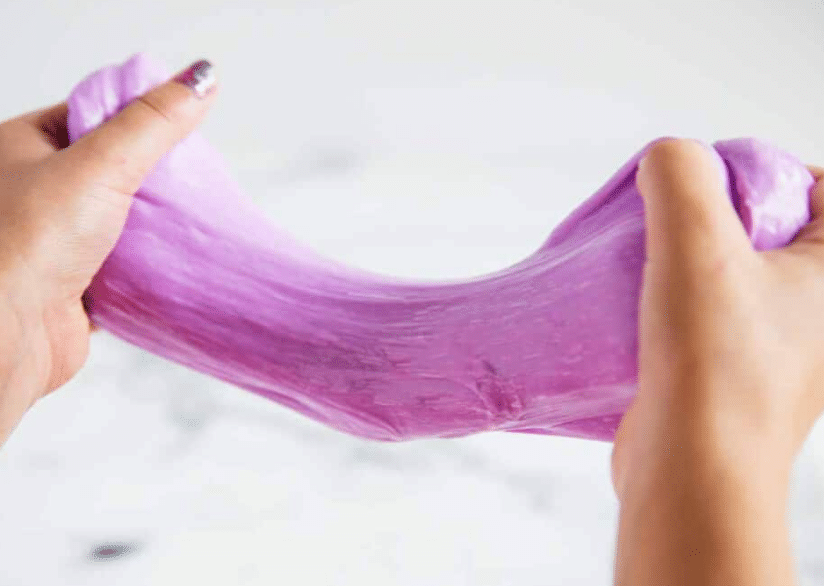 Rainbow Word Search: Here's a fun, educational activity for the family! Maybe this is something the leprechaun can leave behind before he heads back to his home!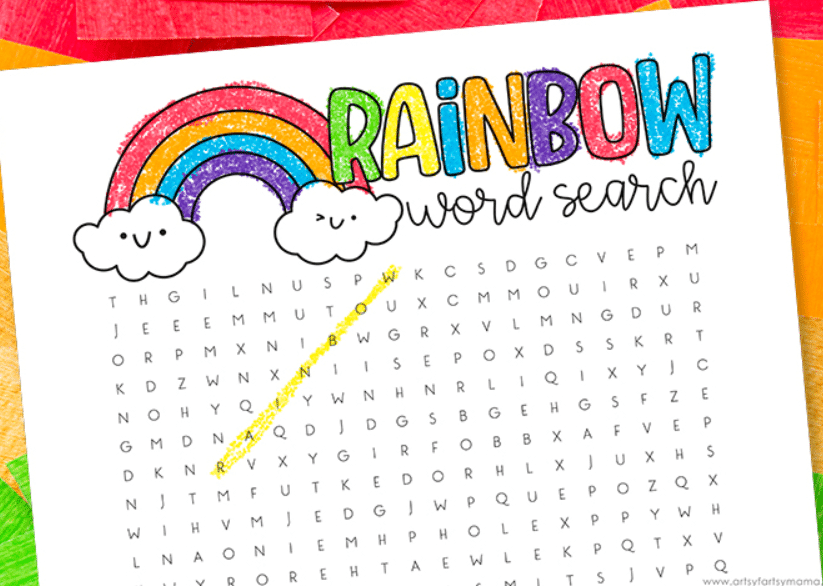 Clover Rice Krispie Treats: Every holiday needs a yummy treat! These darling rice krispie treats are easy to make, and they're delicious! Your family's leprechaun will be green with envy if you don't leave one or two for him.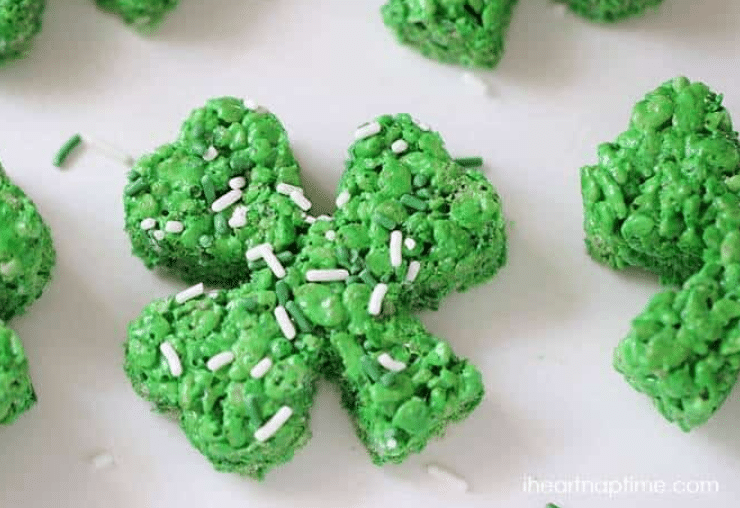 And last but not least, check out this Rainbow Skittles Experiment video on YouTube. You can't celebrate St. Patrick's Day without rainbows! Better yet, this is another educational activity for the kids! All you need is a plate, water, and a bag of Skittles. Try using different Skittles flavors to make all sorts of unique and colorful rainbows!
Have a happy St. Patrick's Day!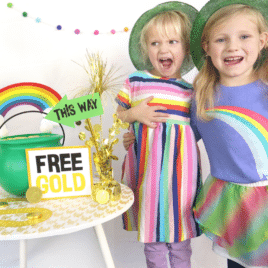 Leprechaun Trap Family Activity
Printables Designed by Dawn Exclusively for The Dating Divas