One of the rare occasions that I will get dressed to the nines is for date night. Most days I am a jeans and t-shirt girl (er…okay, sometimes a sweats girl), but on date night, I want to look H-O-T-T hot!  A night out with my husband is that important to me!  Date night is an excuse to wear heels with jeans, a chance to perfect your makeup and hair style, accessorize your outfit, and look refined.
Whether it's a first date or you've been married for years, you need to impress your man by taking your ensemble up a notch for your evening together. It says, "I care about you, the flame is alive, and I am feeling flirty and fun!" When you look well put together, you will feel good about yourself and it will radiate to those around you, including your hot date.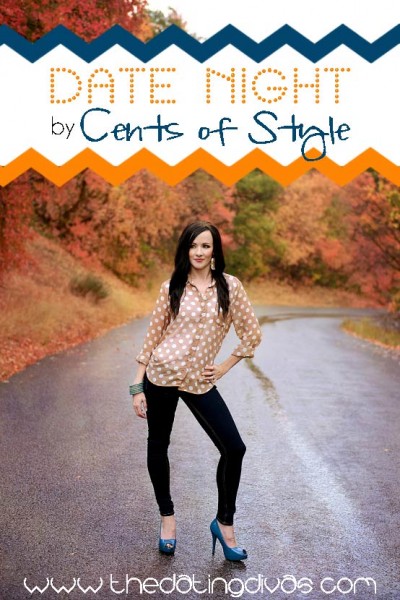 This post contains affiliate links. To learn more about 'em, click here.
If you are ready to add a little more flair to your date night favorites, then you are going to LOVE what we have for you!! We are so excited because Cents of Style has put together three exclusive date night looks just for our readers!!  Check out these gorgeous accessories they have that will make your husband take more than a second look the next time you go out! Take it away, ladies….
*      *      *      *      *      *      *      *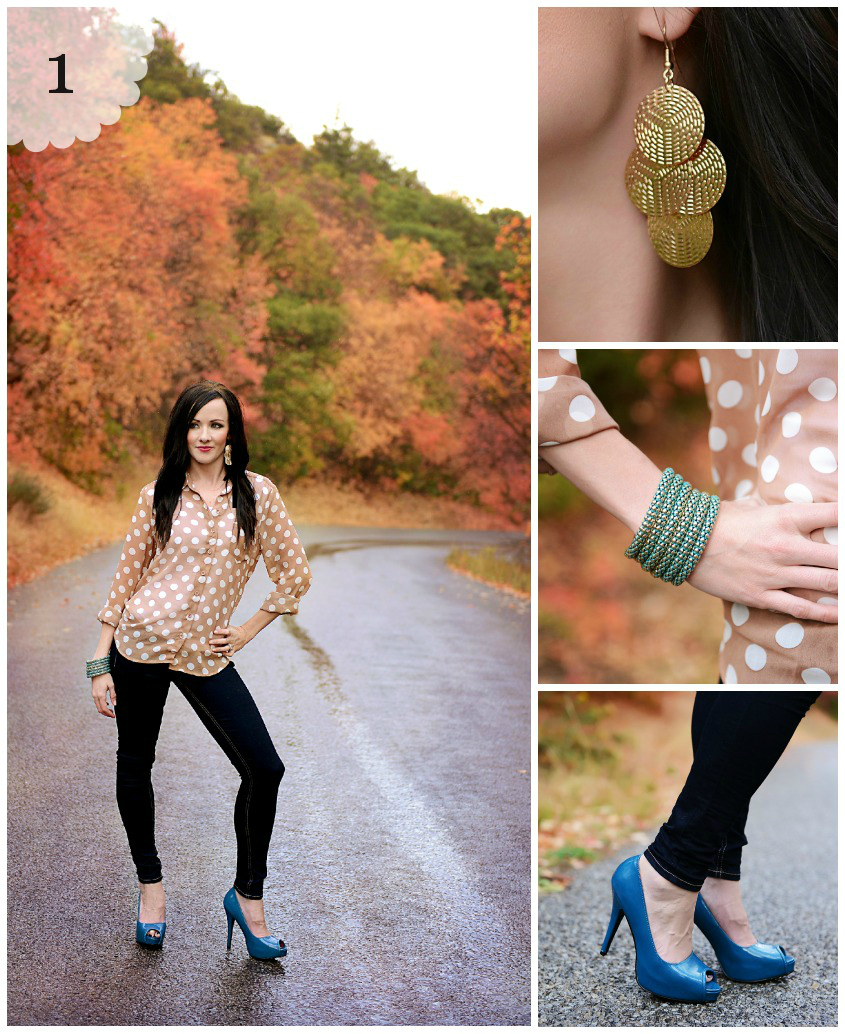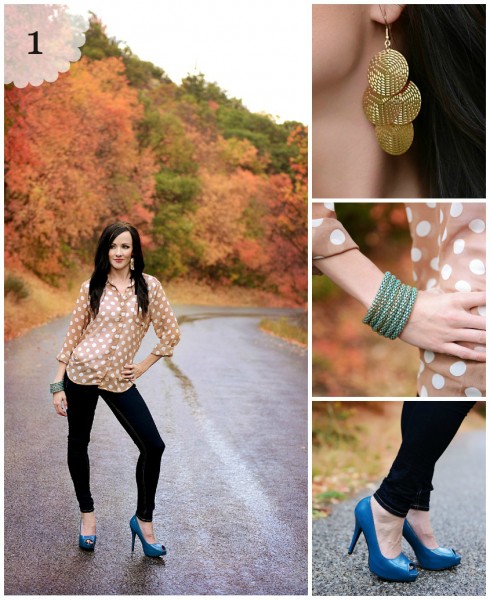 Here we have taken a basic outfit and spruced up the look a bit by accessorizing. The splash of color in the teal pumps and bracelet are eye catching and adorable without being overpowering. This fantastic shade of teal is a popular color this fall, and what better way to incorporate it into an outfit than through a sassy, affordable heel! The gold earrings compliment the bracelet metals and polish off the look. The regular price for these items is $52.80 BUT we have this accessory look available to the Dating Divas readers at a discounted price of only $40.14 when you use the discount code DIVA at checkout as well as getting FREE SHIPPING! Yes, that includes heels, a bracelet, and earrings! Exclusive items, brought in just for you. (While sizes and supplies last, first come first serve basis.)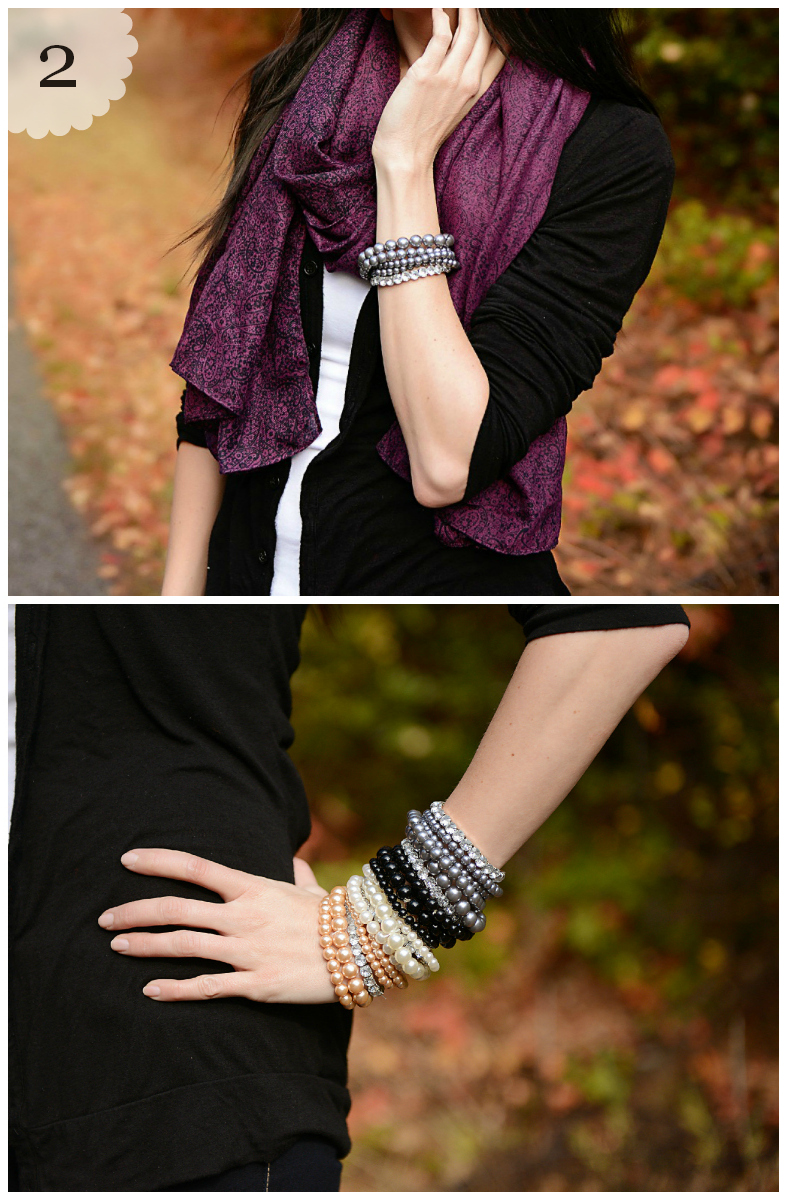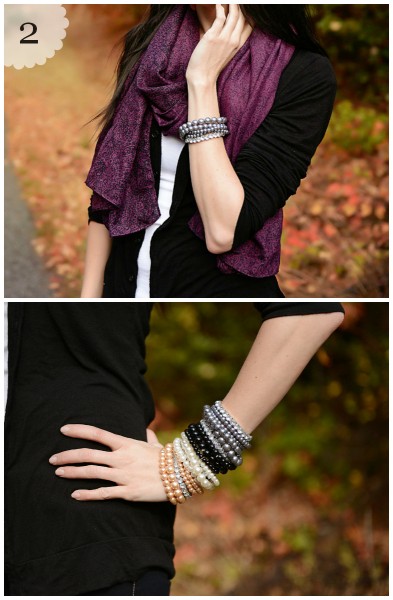 Our second accessory look we've put together exclusively for you is so cute, and anyone can pull it off! Seriously. This feminine paisley print scarf and set of pearl bracelets will instantly dress up an outfit.  The light weight scarf comes in three darling fall colors, and the bracelets come in several tones as well. Our regular price for these items is $26.20 BUT this accessory look is yours at a special Dating Divas price of only $15.84 and FREE SHIPPING! Make sure to enter the discount code DIVA at checkout.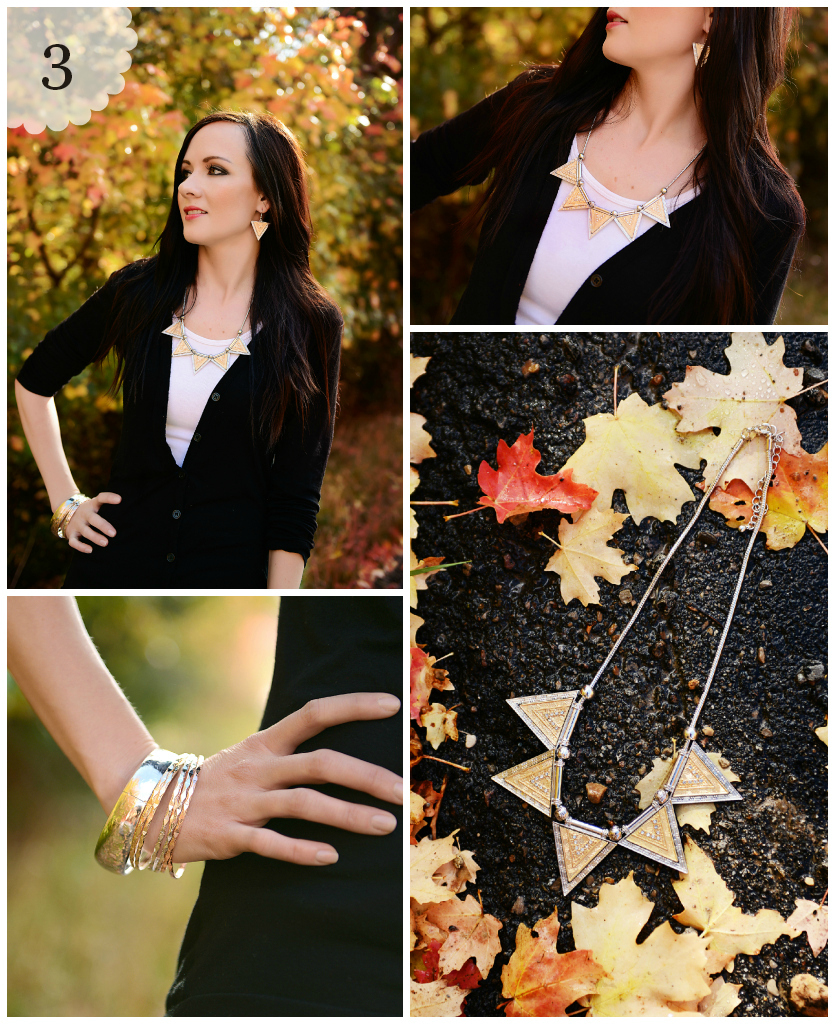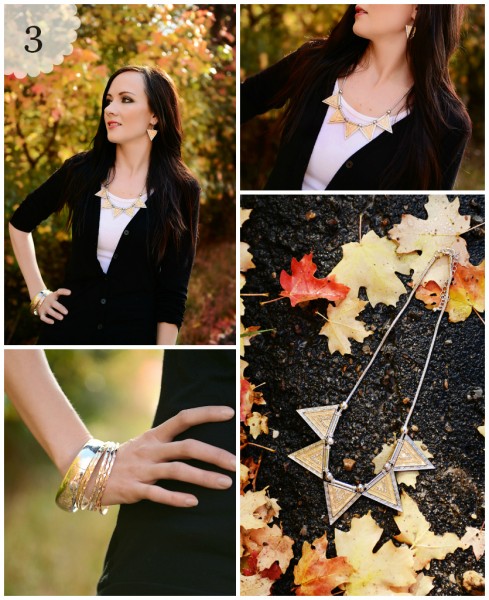 Our third look is a stunning jewelry set that includes a multi-toned statement necklace, earrings, and set of bangles for only $18.54 (normally these sell for $25.20) and FREE SHIPPING! These pieces are gorgeous, fashion forward, and available to you at an amazing, exclusive price! They will match any color of blouse or dress, and will glam up your date night look in no time.
For your next date night, plan to look fabulous! It will help you feel great inside, you will look darling, and it will make even the simplest night out feel extra special. These Cents of Style accessory looks allow you to try something fun and new at a small price. So, order your favorite set, and schedule that date night!
Bonus Offer:
With the coupon code  DIVA  you will get 10% off ANYTHING purchased on Cents of Style's website.