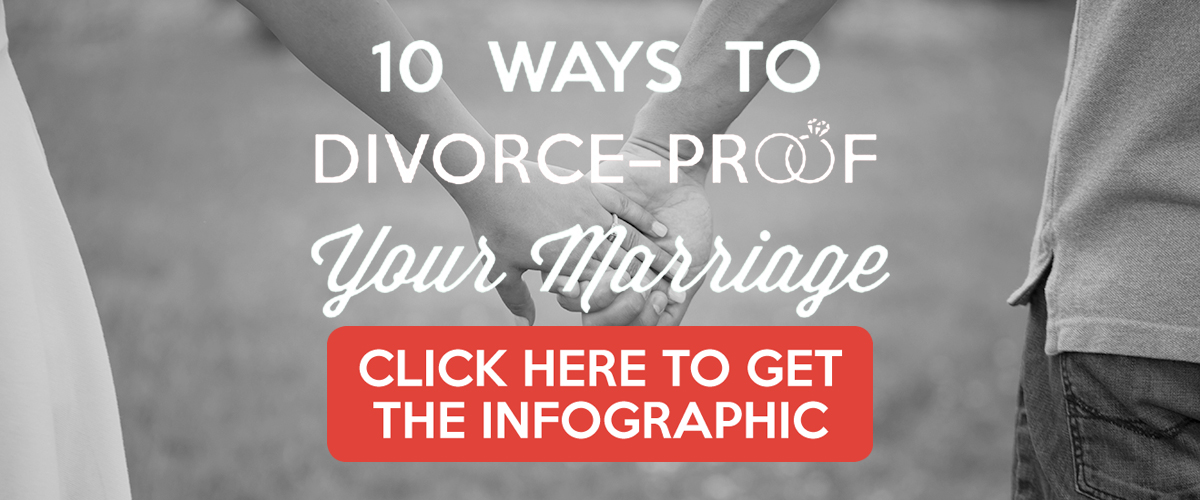 ---
FREE INSTANT DOWNLOAD INFOGRAPHIC
Create a marriage that's so strong, its unbreakable. The fastest, most powerful way to do that is with 
The Dating Divas' new Reclaim Your Marriage Program.

Our FREE infographic contains all of the obvious (and not-so-obvious!) areas that can stress a marriage. Think of this infographic as your key to taking your marriage from blah to bliss!
Request the "10 Ways to Divorce Proof Your Marriage" infographic today, and we'll also send you information on our guided 10-week program, "Reclaim Your Marriage," no strings attached!
---
GOALS




Begin by setting goals together so you know you're both on the same page!

TEAMWORK




Learn outstanding ways to support each other and still have time for romance!

DATING




Get back to the FUN part of your relationship with great dates together!

SELF ESTEEM


We'll show you how feeling great about yourself is key to loving your spouse fully!

COMMUNICATION




Get reconnected with these proven tips and tricks for great marriages!

RESPECT




Men & women perceive respect differently – you'll learn exactly what your spouse needs!

FORGIVENESS


Don't let it drive a wedge between you… we'll give you a proven 4-step method to forgiveness.

TRUST




Get the tools and knowledge you need to build (or rebuild) the trust in your marriage!

FINANCES




Includes downloadable worksheets & a powerful plan to stop fighting about money & start loving your life!

INTIMACY




We saved the best for last! Now you're ready to incorporate every element into greater intimacy!
​

A Program For Every Marriage




Reclaim Your Marriage provides real, actionable steps that will truly divorce-proof your marriage. If you and your spouse are struggling, or feel like your marriage is stuck… if your emotions look like a ride at Six Flags or you feel like you're on a communication treadmill… if you feel like your issues ARE your marriage and you long to reconnect with your spouse, then Reclaim Your Marriage will dramatically transform your marriage into a fortress of trust, respect, and love for both of you.

Based on Input From Thousands




Reclaim Your Marriage is filled with solid expert advice from the Divas, crafted based on marriage needs and feedback from thousands of our readers. The information in this program has been tested, proven, and implemented with great success time and again.

A Word From Tara Carson,
Founder & Owner, The Dating Divas
"I love the Reclaim Your Marriage Program. I love that our team is able to continue our mission of strengthening marriages. I want to share my love and passion for this mission with you now. That's what this Program is about. Reclaim Your Marriage will improve the connection in any marriage – but especially yours!"