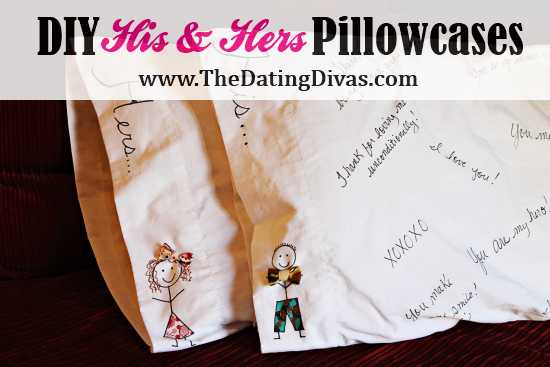 These quick and easy DIY His & Hers Pillowcases are the perfect way to show your hubby all the fabulous things you appreciate about him during this "Season of Thanksgiving!" It also doubles as a mini-date since he can take part in the appreciation, too! But I'm getting ahead of myself… Here's how you can create a love note and pillowcase all-in-one!
You Need:
Two plain white pillowcases (washed and dried first)
Fabric markers
Small scraps of fabric or small pre-made bows (optional)
First lay out the pillowcases, and using the fabric markers, write "His" on one end of one pillowcase and "Hers" on the end of the other. Next, draw cute little stick people, one boy, one girl on the corresponding pillowcases. I added pants on my husband's, and a skirt on mine. No laughing at my attempt at camouflage pants! 🙂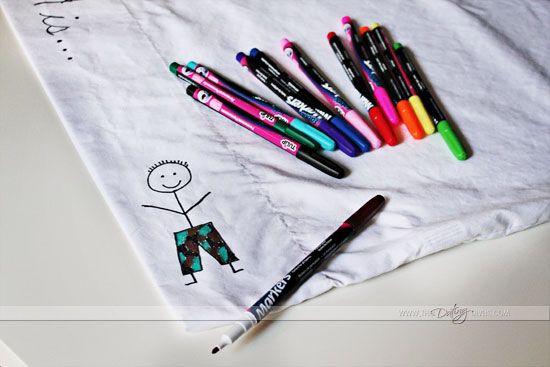 Just to add a little extra cuteness to my pillowcases (and a splash of color), I used a few fabric pieces to make a little bow tie for my husband's pillowcase, and a hair bow for mine. You can use fabric pieces or purchase pre-made bows in a variety of colors at your local craft store. Then, attach the bows with a few stitches from a needle and thread, and… Ta-dah! Utter cuteness!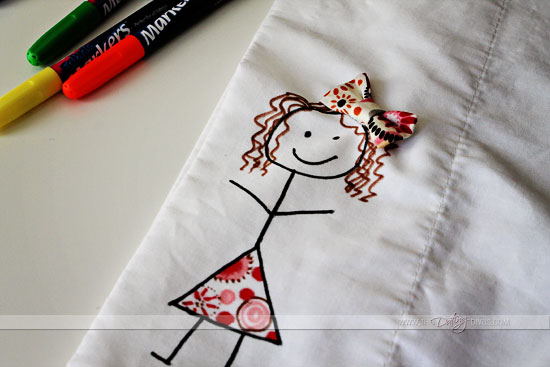 Last, add some love notes to your husband's pillowcase with one of the fabric markers. Write him notes of thankfulness, letting him know all the many reasons why you are thankful for him during this time of year. I wrote all sorts of appreciate comments such as "You're my hero!" and "Thank you for loving me unconditionally!"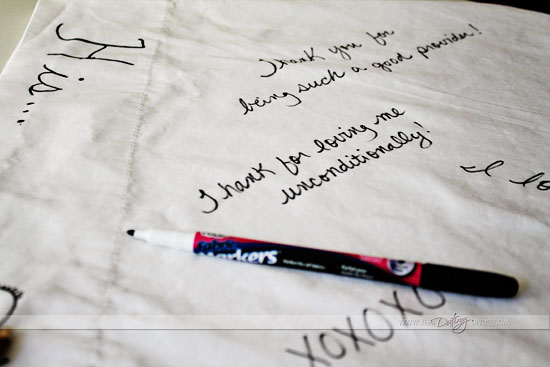 Last, place the pillows on your bed, and wait! When it's time to go to bed, he'll be surprised with your sweet and crafty love note.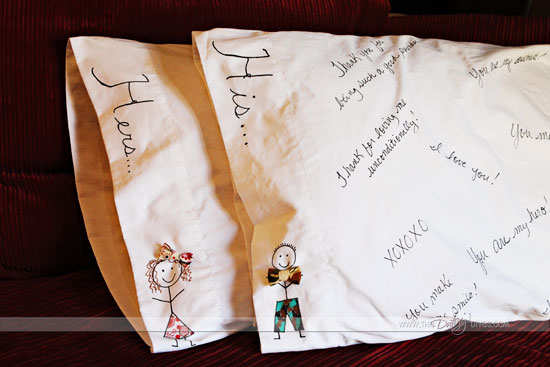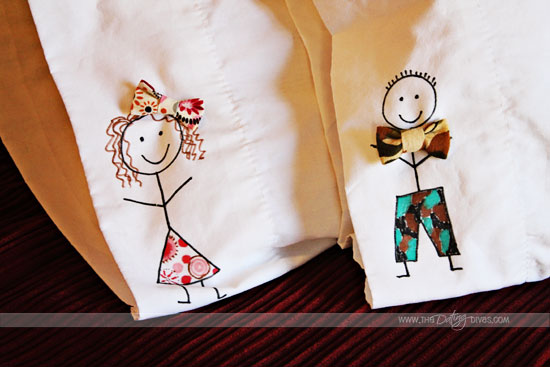 Offer him a fabric marker and encourage him to write on your pillowcase when he gets time. It's such a sweet way to encourage him, and get encouraged at the same time! Have a little extra time? Check out how to turn a plain white sheet into a Game of Love! Trust me. I've tried this, and your husband will LOVE it!!