Thanksgiving Leftover Printables
What do you do when you've gobbled till ya wobbled and those Turkey Day leftovers are begging to be sent the way of friends and family? You come HERE of course! Our printable Thanksgiving leftover bag tags are the perfect addition to those to-go bags and boxes and are a fantastic way to add a little flair. Complete with multiple sizes (and a handy-dandy sticker set!), our printable pack will ensure everyone keeps munching in style. So get ready, get set, get yo hands on the goodies!

Disclaimer: This post contains affiliate links. To learn more about 'em, click here.
A HUGE Post-turkey Day "thanks!" to Carisa of From Messes to Memories for whipping up these fabulous printables! We couldn't have done it without her!
Creating your DIY Thanksgiving leftover bags is easy as (pumpkin!) pie! Just get your hands on a few different sized brown bags (or any colored, handled bags of your choosing), and download our set of super snazzy tag printables.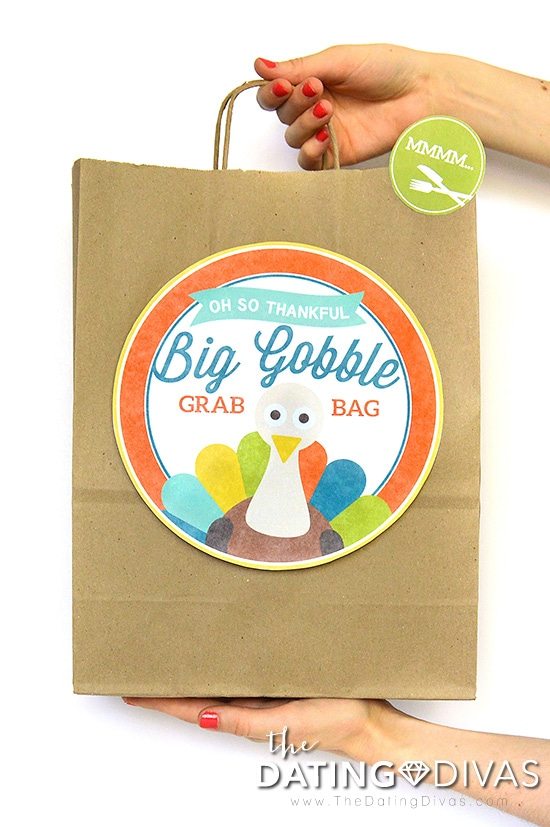 For large amounts of food-stuffs, we recommend the Big Gobble Grab Bag. It's PERFECT for those larger than life leftovers that may need a little extra space. Simply print the tag, cut, glue to your biggest bag, and you are ready to roll! Now, please pass the butter.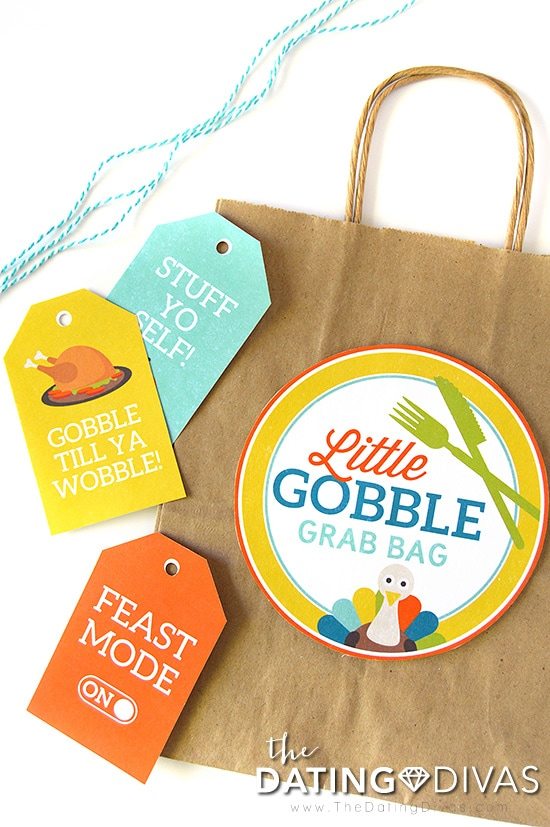 The Little Gobble Grab Bag, on the other hand, is ideal for smaller amounts or for little hands! TOO cute!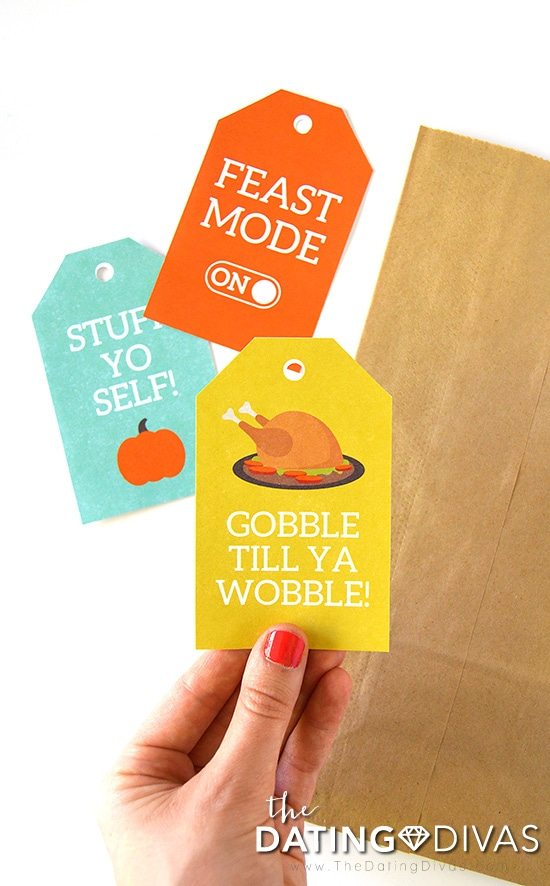 Spice things up even MORE with our printable Lunchbag Gift Tags that add the perfect pop of pizazz to an ordinary lunch bag or container. They're guaranteed to remind everyone to keep munchin' and lunchin' looong after Thanksgiving dinner! Just print, cut, punch a hole, and affix to the bag(s) of your choosing with baker's twine.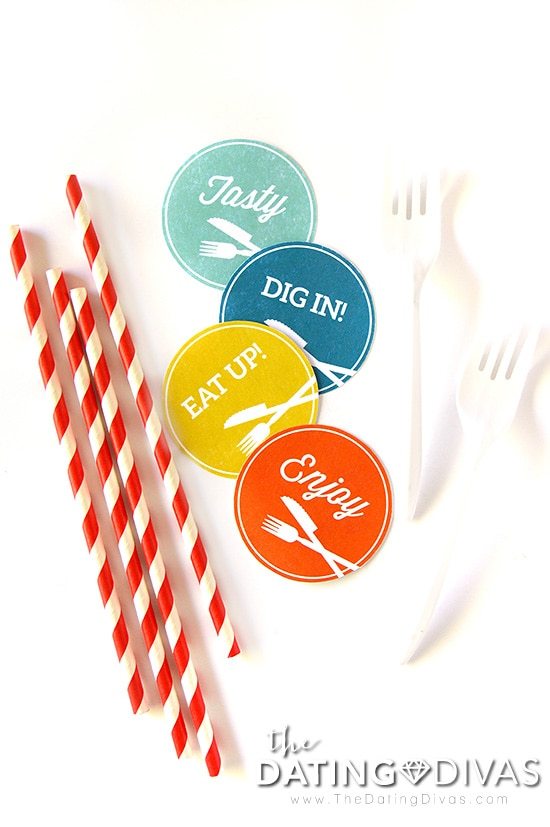 Don't forget the stickers! Our "Eat Up!", "Dig In!", "Enjoy," and "Tasty" tags are a beyond adorable way to add some stick-able flair to plastic storage containers or to-go boxes, or use them to add a nice pop of color to your Gobble Grab Bags!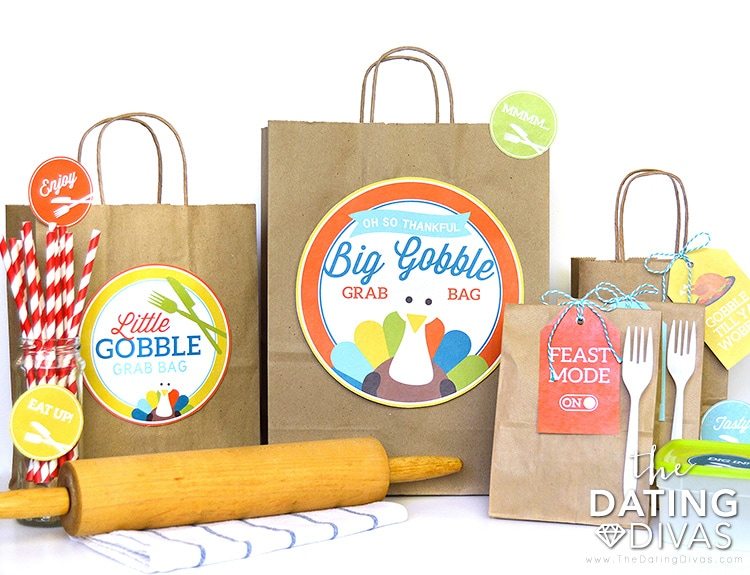 What did we tell you?! Easy-peasy and so stinkin' cute!
Happy Leftovering!
DIY Thanksgiving Leftover Bags
Printables Designed by Carissa @ Messes to Memories Exclusively for The Dating Divas