sweet & simple 6-year anniversary gift
Hole-y moly, it's your anniversary! You're probably out celebrating your special day in the biggest way possible! I'm talking fireworks, an expensive dinner out, hot air balloon rides, fancy outfits…the works! What, this doesn't sound accurate?
Well, if you and your sweetie are looking to keep things more laid back this year, you are not to worry! For those of you celebrating a "half dozen" anniversary this year, we have the sweetest 6-year anniversary gift. And the best part? It pairs perfectly with a box of yummy donuts! It's a 6-year wedding anniversary gift that both of you will find to be a-glaze-ing!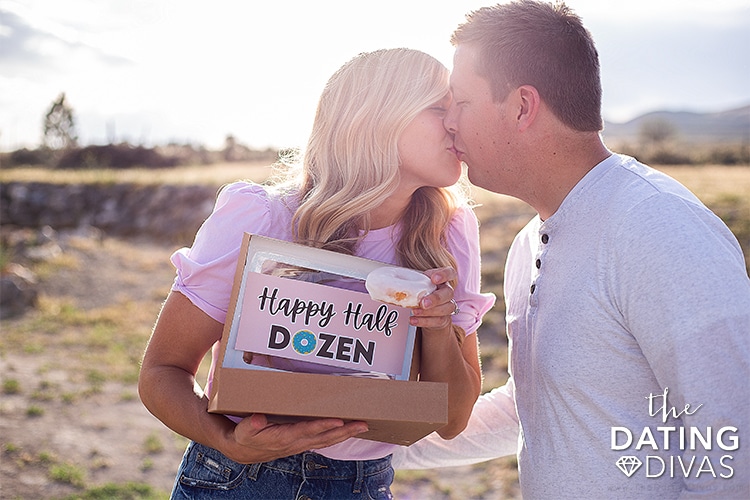 Disclaimer: This post contains affiliate links. To learn more about 'em, click here.
And BONUS! Even if you're not celebrating a 6-year or 6-month anniversary, we have a generic donut gift tag that could work for ANY anniversary or occasion. Who doesn't love donuts?! Keep scrolling for more info!
What's included in this Donut gift idea
In order to make your 6-year anniversary celebration that much sweeter, we have put together this donut gift box bundle for you to print, prep, and whip up in no time! Take a look at the FREE donut printables below, and keep reading for a closer look at how to use them. These printables make for the perfect 6-year wedding anniversary gift! So go on, treat yourself!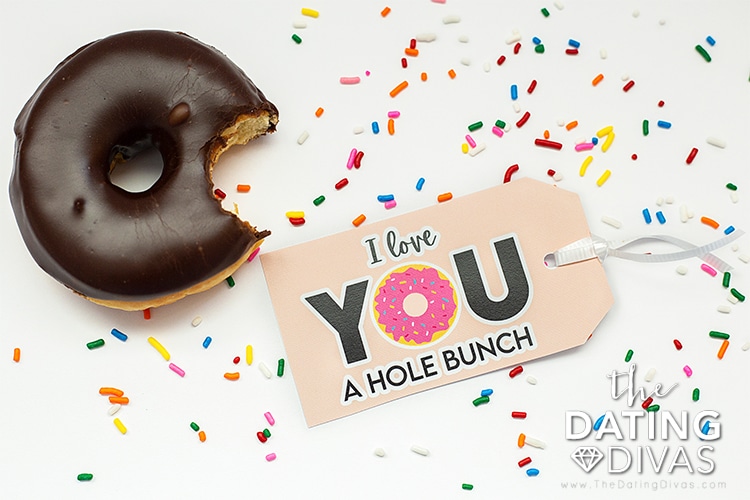 "Half dozen" anniversary donut box sign and gift tag
Love is sweet; take a treat! If you're ready to celebrate your 6-year anniversary in the most a-dough-rable way, you've come to the right place! This super cute "Half Dozen" donut sign and gift tag would be the best addition to your treat box. Not to mention, this gift idea would work just as well if you were celebrating your 6-month anniversary instead!
Just grab one of these donut boxes, attach your half dozen donut sign, fill it with your sweetie's favorite donuts, and tie it all up with a ribbon and cute gift tag. You and your spouse are guaranteed to have the sweetest day!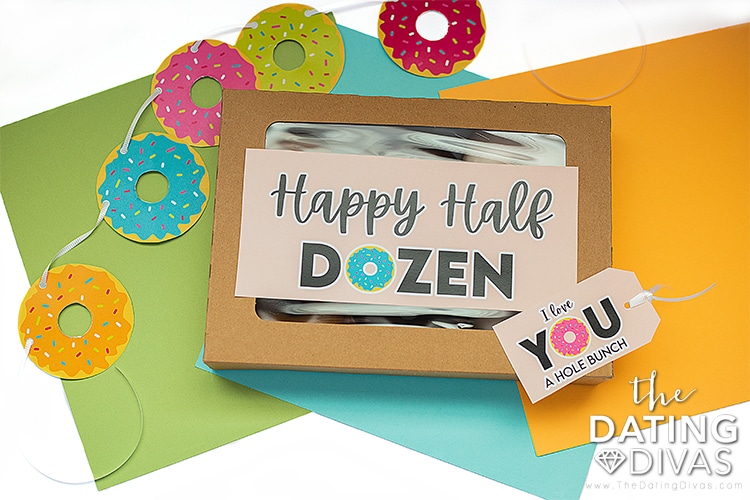 Generic Donut Box Sign and Gift Tag
If you're looking to gift this cute donut box for an anniversary other than number 6, or even whip this up for your sweetheart's birthday OR a family member or friend, we've got you covered! We created this adorable generic donut box sign and gift tag that would honestly work for any fun celebration, not just as a 6-year anniversary gift! So whether you're looking to celebrate an anniversary, milestone, graduation, birthday, work promotion, or anything else, your loved one is bound to feel the love (and the sugar 😉).
Just grab one of these donut boxes, attach your donut sign, fill with delectable donuts, and tie it all up with a ribbon and cute sprinkle gift tag!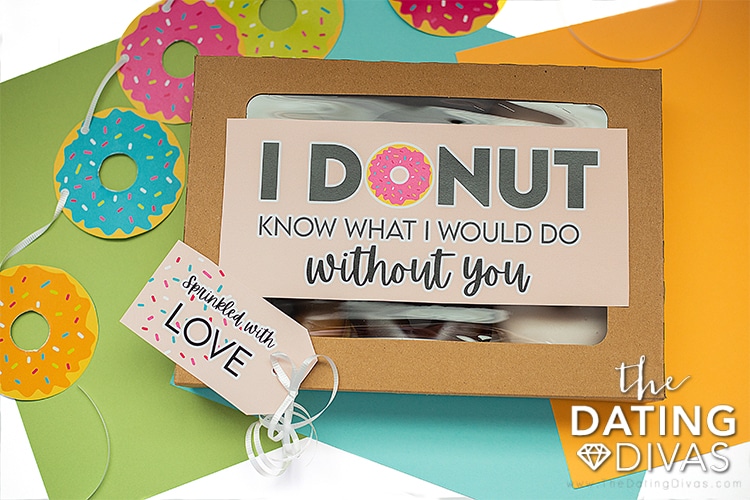 Donut Garland
And because no 6-year or 6-month anniversary celebration is complete without some cute decor, we have also created this fun and festive donut garland! You can attach it to the donut box itself, hang it inside your home, surprise your spouse with it in their car…the options are endless!
Simply cut out the donuts, add two hole punches to the top of each, and string them together with ribbon. You could even print multiple pages of these donuts if you want to make it longer.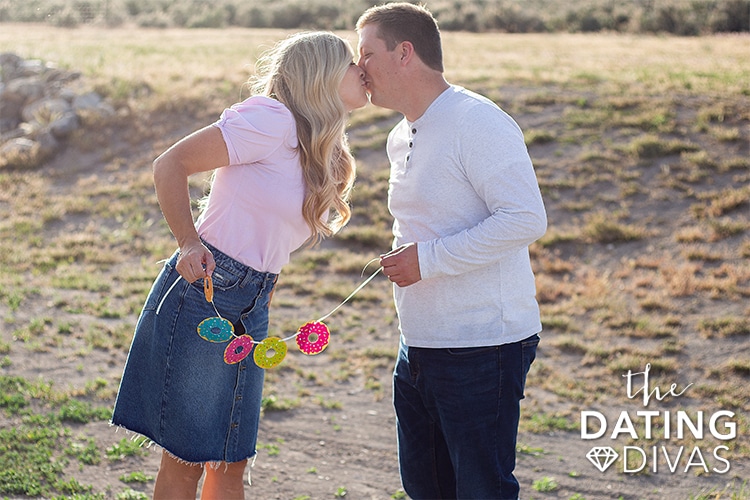 Donut underestimate the power of baked goods! They are guaranteed to bring a smile to anyone's face!
If you're looking for even more anniversary ideas, check out our anniversary archives! We have all the best anniversary ideas right in one spot! Everything from the best anniversary gifts, anniversary dates, and even anniversary questions to ask your spouse!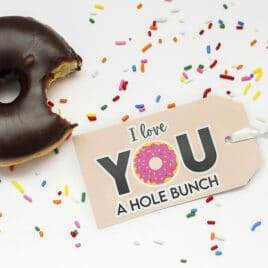 Donut Box Gift Idea
Printables Designed by Dawn Young Exclusively for The Dating Divas