Photo Prop Ideas for Family Pictures
When we think of the perfect family picture, it often includes a simple yet powerful photo prop that makes it stand out. It's all in the details, right? Photo props are the little something extra that makes your photos truly memorable. If family photos are in your near future, what a perfect time to check out this list of photo prop ideas! We have seen about a million different ones floating around the internet, so we couldn't help ourselves in compiling some of our favorites so that you could see all of these creative ideas in one place. Consider any one of these prop ideas to make your next family photo turn out perfectly!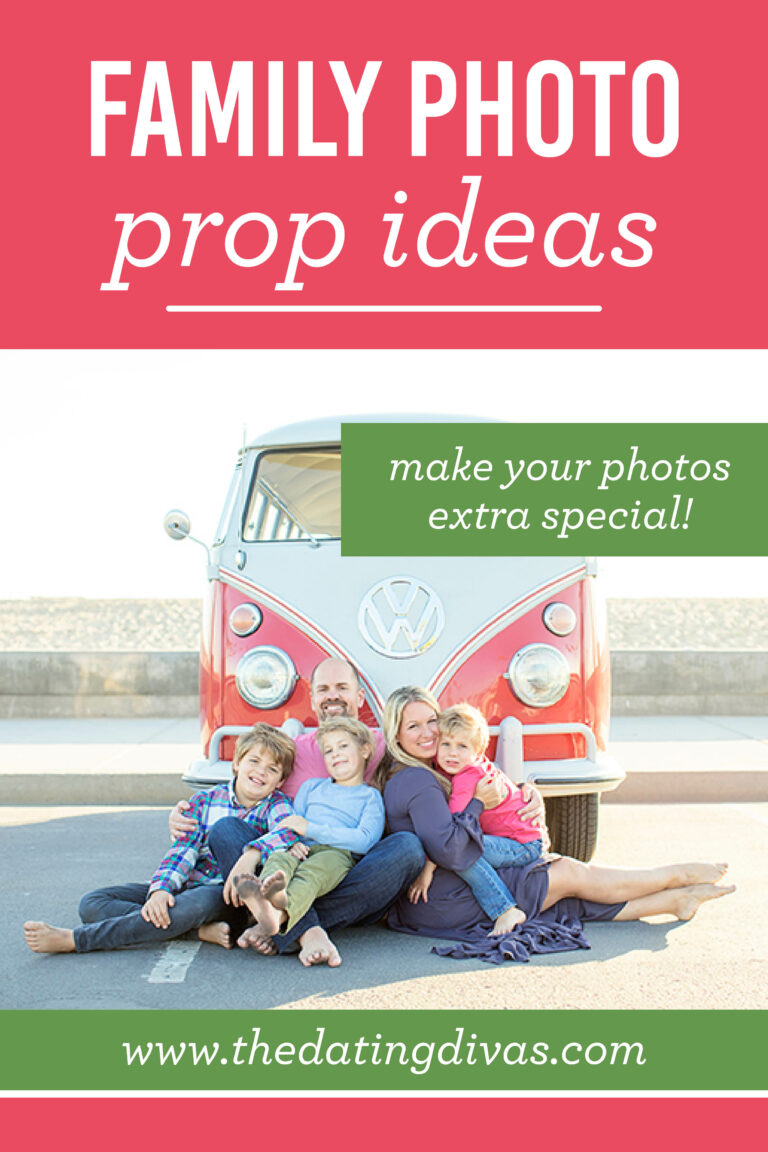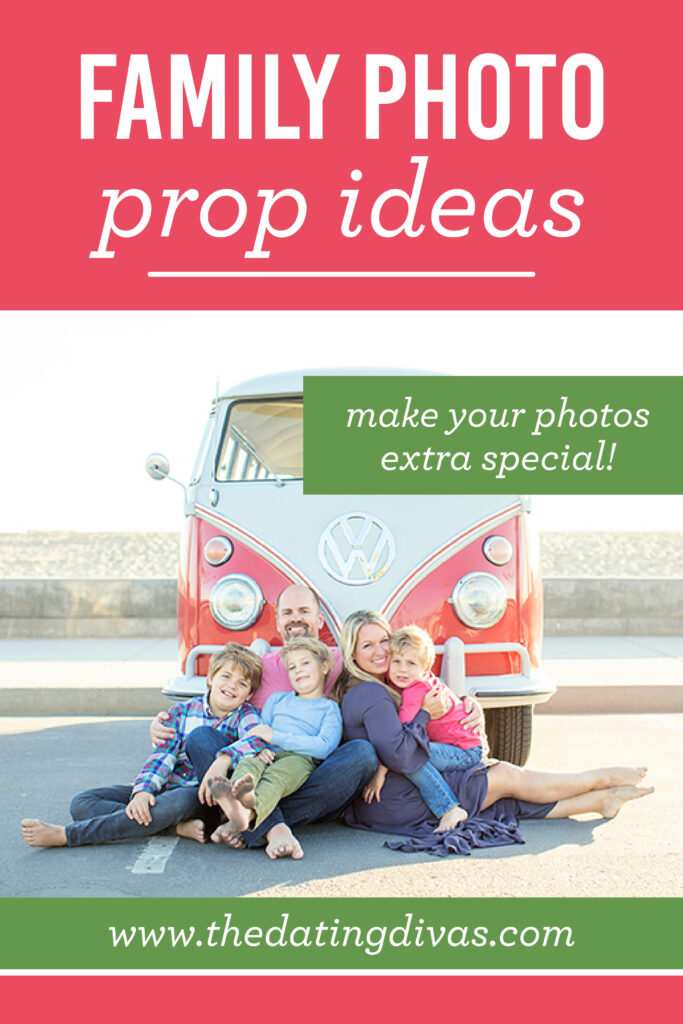 Source: Drew B Photography
Firstly, while it might seem obvious, the focal point of your family photo should absolutely be your beautiful family! But while everyone will look at your darling smiles, the addition of a photo prop or two will draw the eye of the viewer too! With a simple prop in the background OR foreground, you'll have a lasting memory attached to that day, time, and place. We can't wait to show you all these photo prop ideas. So lets dive in!
Tips for Using Props in Family Pictures
Although having a prop can add creativity and fun to your photo, we do have a few suggestions for HOW to properly use photo props. We've heard from many photographers these different tips, so make sure you read up on these before photoshoot day!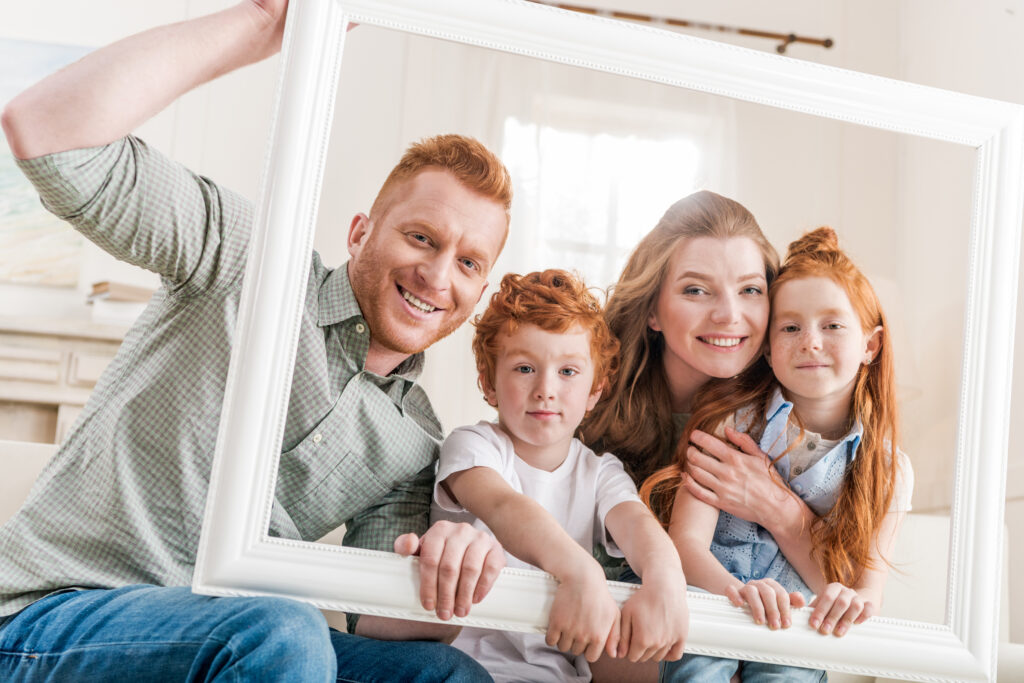 Sarah of Modern Kids Photography suggests including items from the natural environment in family photos.  "Keeping the props as minimal and realistic as possible helps keep the focus on the connection between the family."  So try a bouquet of wild flowers or a picnic blanket.
Incorporate items that have meaning to your family to really personalize the picture.  Photographer Wendy Laurel recommends using props to highlight your family's hobbies.  So if you love biking together, why not throw in a bike or two?
Props such as a couch, chairs, stools, or a ladder can help add different posing options to the same location.
Bringing along your child's favorite toy or blanket will not only capture the special memory in the photograph, but will also help keep your child be happy and cooperative.
Props such as chalkboards, signs, wooden letters, or scrabble tiles can help you spell out and convey a specific message.
Choose props that will help your family interact for natural, candid photos.  So bring along a book to read to the baby, a game to lay out and play with the kids, or a picnic to enjoy together.
When choosing props, consider the color of your clothing and location background as well.  You may want to choose neutral props that will go with anything, or props with a pop of color for added interest.
Photo Prop Ideas for Family Photos
Now that we've covered basic tips for including a prop in your photoshoot, we can't help but show you some of the BEST photo props we could find! All of these photo props make us want to book a family photo session immediately. They are just to die for! Check out these ideas and then go for your favorite one! We have no doubt it will turn out amazing!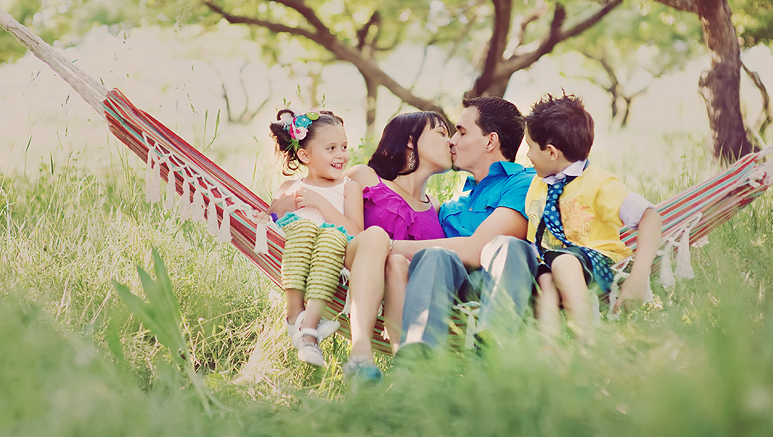 I don't know about you, but I was blown away by some of these family photos! The picture props just made the whole picture POP! Something about looking at all these family photos makes me remember just how important family is. Spending time together, even just for a little bit, brings you closer!
Which is why we can't not suggest our awesome Family Movie Night Date that brings together your two favorite things: family and movies! If you're really feelin' it, go for our Double Feature Date Night!
Best of luck at your upcoming family photoshoot!