Everyday Creative Giveaway      
The Dating Divas are always looking to share information about fabulous websites, amazing opportunities and special offers… and
Everyday Creative
is just the type of website we adore!  We want each of you to be inspired to create something incredible and experience life to its fullest!  Shannon, one of the creators of Everyday Creative, has been working with us for several years now, so we are absolutely thrilled to share her amazing new website with all of you!  In addition, because Shannon loves our readers so much,
Everyday Creative
has 2 special giveaways for our readers.  Be sure to read all the way through this post and enter for your chance to win at the bottom!  Without further ado… I would like to introduce to you, Everyday Creative!
*     *     *     *     *     *     *     *     *
We are Everyday Creative, where we celebrate living creatively everyday.  Our goal is to inspire you to take that latest Pinterest pin and turn it into reality!  We believe that in all the craziness of life, we can always find a little motivation to use what is around us to bring the sunshine in.  Whether it's craft paint, chocolate, an apricot mud mask, a camera, or your table saw, is entirely up to you!  Make sure to check out Everyday Creative for parenting tips, How To's, relationship advice, and craftiness.  Our Top 10's are always a treat!  If it is about living creatively, we are all over it.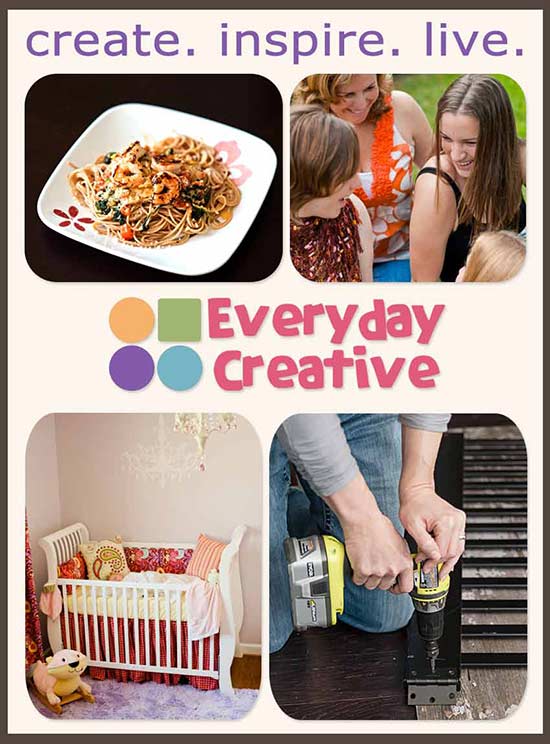 We are Aleesha and Shannon, two busy moms and business owners with a passion for living positively and creatively in all aspects of our lives.
Shannon has successfully run a photography business for 22 years.  She has a sunny personality and is determined to brighten the world around her.  Her family of 5 just bought a new home with her mom, offering Shannon the chance to create many new projects and opportunities to make their new house a home.  The idea for starting Everyday Creative came from wanting to offer online photography classes and grew from there.
As part of our grand opening we are giving away two seats to our online DSLR beginners photography class! Enter our giveaway below for a chance to win!
The first class is also being offered 40% off as part of our Grand Opening special (this offer is good through May 15th).  Check out all the great things you will learn HERE.  And if you are looking to buy a DSLR camera, check out our recommended gear HERE.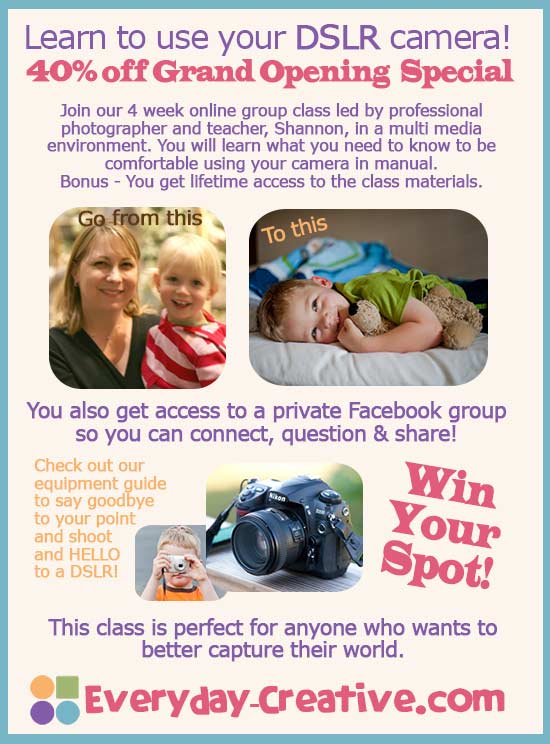 Aleesha has been teaching private music lessons for 15 years, and when she has free time she fills it with sewing, cooking, crafting, painting, drawing, building, and pretty much anything artsy, often selling her creations.  Aleesha is bubbly and eccentric, usually disorganized and loves her family.  We are excited to giveaway one of these fabulous aprons, handcrafted by Aleesha, and 2 pattern/tutorials. You can also find sewing patterns for projects ranging from Barbie clothing to real clothing and household projects HERE.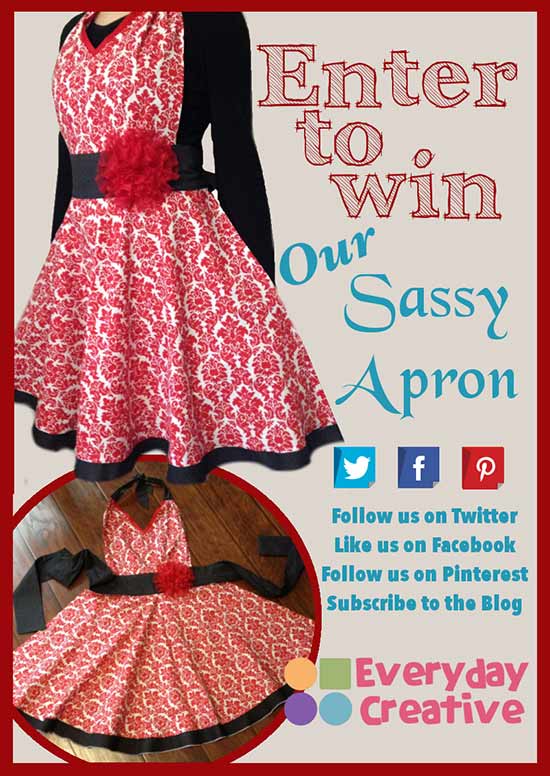 Everyday Creative is here to help you make creativity part of your everyday life!! Come visit our site today, check out our Facebook Page, follow us on Twitter, or see our favorite Pins on Pinterest!
Don't forget to enter below to win one of our two seats for the DSLR Photography class, or our darling apron!