November rings of crisp air, bright colors, pumpkin pie….. OH, AND those pesky holiday cards!  This year, don't let the stress of getting your holiday cards created ruin the fun of the holiday's themselves!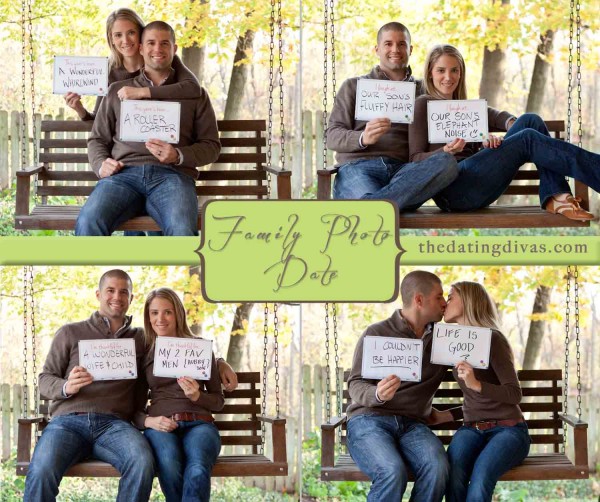 Disclaimer: This post contains affiliate links. To learn more about 'em, click here.
Grab hold of these creative printable signs, designed by our FABULOUS friend, Leah Adlous, and get to snapping those photos!  Each sign has a unique prompt (one is blank for you to write WHATEVER you want) to get your mind thinking and your heart speaking! Have you and your spouse (you can EVEN include the kiddos, by printing them their very own copy) complete the end of the sentence.  Then use them in you photos as props. For each sign, switch poses… and make the pictures MORE fun!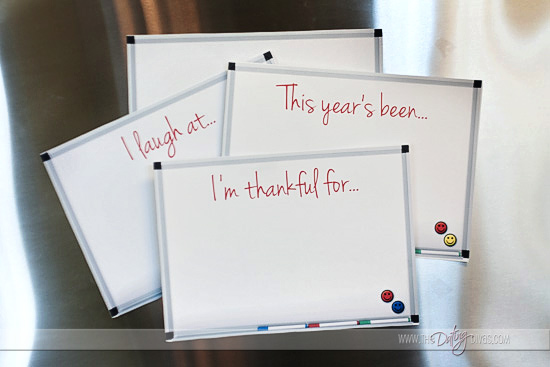 What's GREAT about this, is that it becomes a family affair!  Spending an afternoon with your spouse (and kiddos) filling out the signs and having fun taking pictures is a great way to bond together.  Feel free to use them with a professional photographer or just with your camera's timer at home!
Here are two quick tips to make this year's holiday photo FAB:
1.  Place cardboard (example: leftover cereal boxes) on the back of our signs to make them less see through and sturdier for the pictures!
2. Check out the post by Becca on 101 Family Photos Tip and Ideas!  These tips give AMAZING ideas on styles of photos and outfits to wear…. you will be more than happy with the outcome.
 Once you're done, you will have an array of photos to choose from and use for this year's Christmas card.  Wherever you have your Christmas cards made, can usually create a collage (as my hubby and I did) and add a sweet holiday message!  Not only will you have your holiday cards DONE but you will have also captured some special memories forever! AND all of your friends and family members, who receive your card, will absolutely enjoy reading all the great things you and your family came up with to complete the prompts!  😆 In fact, my hubby and I loved our pictures so much, we've decided to use the Canvas People and order large canvas prints!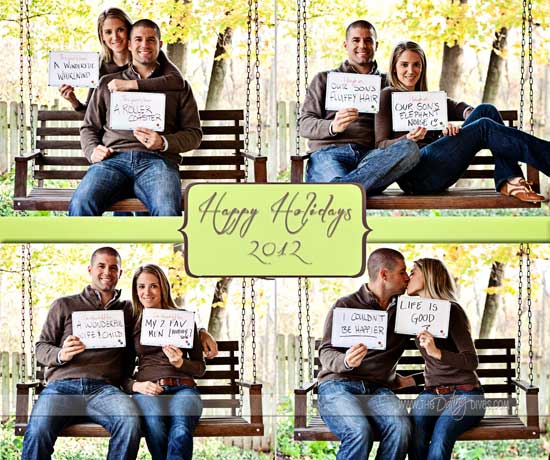 Family Photo Signs
Printables Designed by Leah @ LA Sync Exclusively for The Dating Divas