Once upon a time…not too long ago, I was a literacy specialist.  It is safe to say…I am a little obsessed with children's books.  You know you are a bookaholic when you can direct customers at Barnes and Noble to specific books and you don't even work there!
Each night before my children go to bed, my husband and I take about 20 minutes to read stories as a family.  This has become one of the greatest and easiest traditions that we have done.  It doesn't take long, allows family time together, and encourages a love of reading in both yourself and your kids.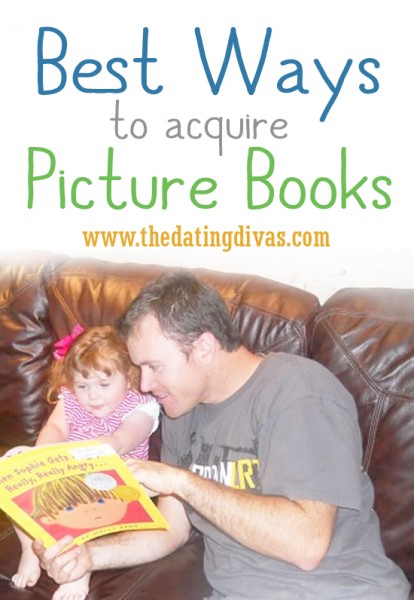 With that being said…and as an educator, I have found the perfect list of children's book from Scholastic. This list features 25 picture books that all children should read.  You can buy the book, rent it from the library or try to listen online…however you do it, these books are essential!
The Best Way to Acquire Picture Books
1. My favorite site to acquire books is called Paperbackswap.com
This site is amazing, not to mention affordable! You can post books that you have read and no longer need. You then receive book credits to use towards another book of your choice. If you don't want to post books, you can buy three book credits for around $10! That is a little over $3 for a book.
3.
Rent books at your local library.
4.
PBS has an awesome site full of stories, printables and games.
5.
The book orders your children bring home from school.
6.
Check out the discount table at Barnes and Noble.
7.
My favorite stores that carry affordable, quality books are COSTCO, TJ Maxx, and Ross.
The tradition of reading books together as a family is priceless.  My husband and I have so much fun spending quality time with our children reading books. I am not sure who likes reading together more…my husband and I or our kids.
What are some of your family's MUST READ books?
Where do you like to get books for your family?