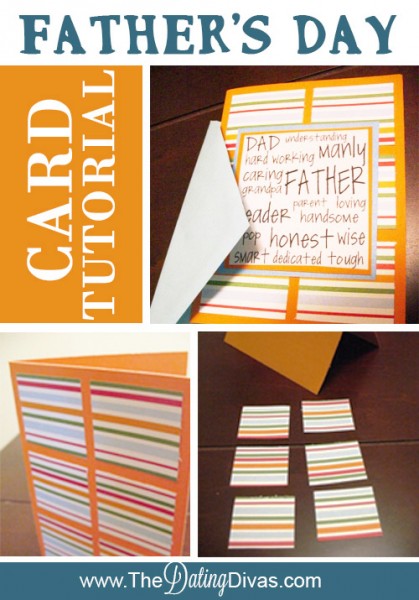 We live in a separate state than our parents so Father's Day cards are the best bet for us!  I always have tons of scrapbook paper on hand for times when I need to make a quick card for birthdays or special events, etc…  Here is a tutorial for a quick and easy Father's/Grandpa's Day card!
Cardstock for the actual card folded in half longways.
Cut decorative scrap paper into 6 squares – all the same size.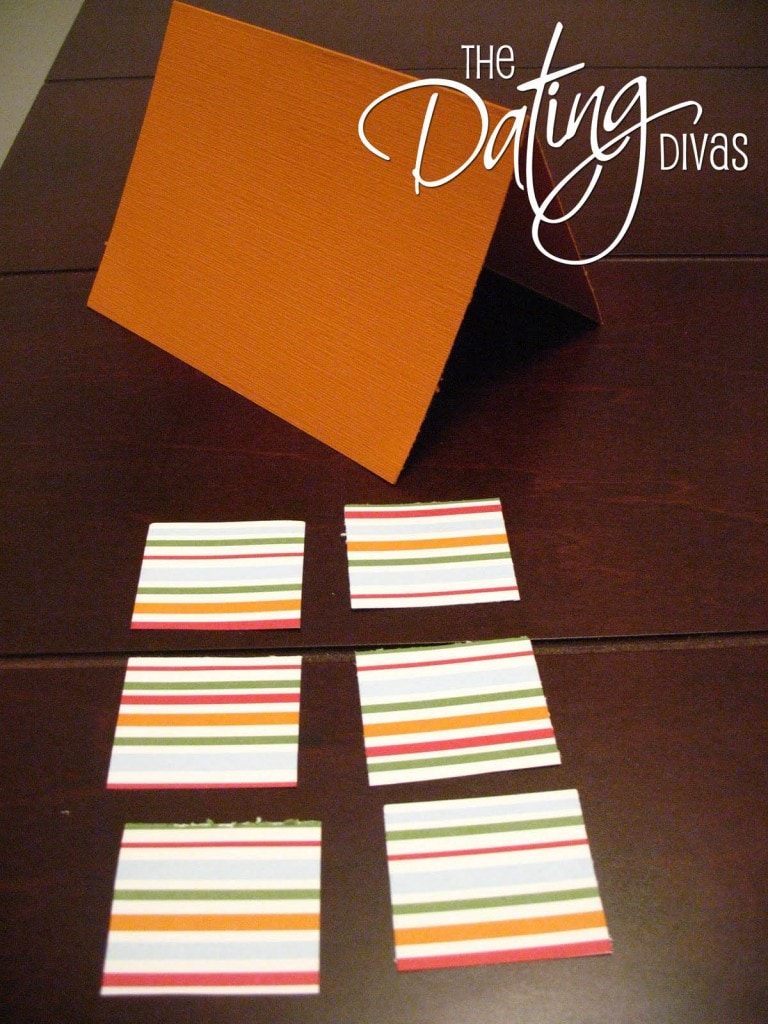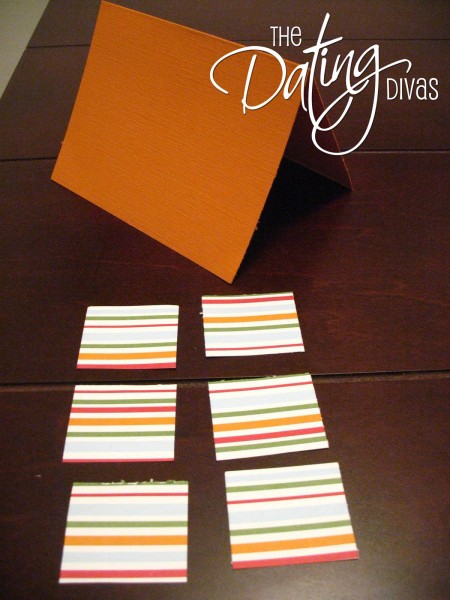 Use a glue stick to attach the 6 squares to the front of card leaving spaces between each one so they are the same distance in space.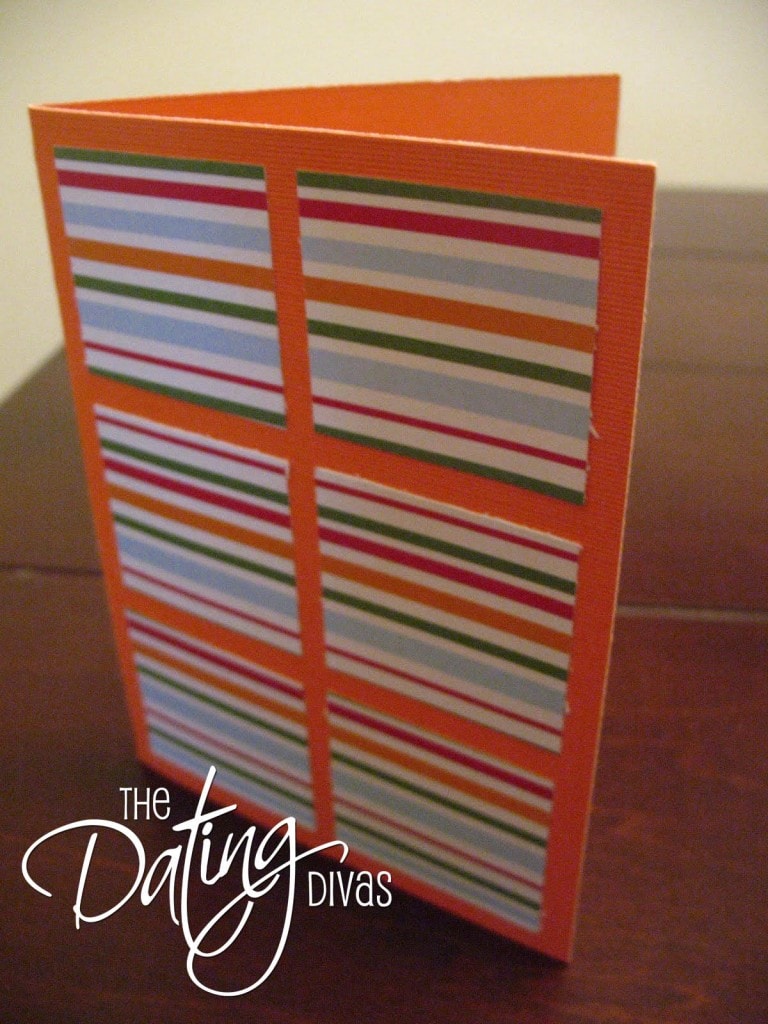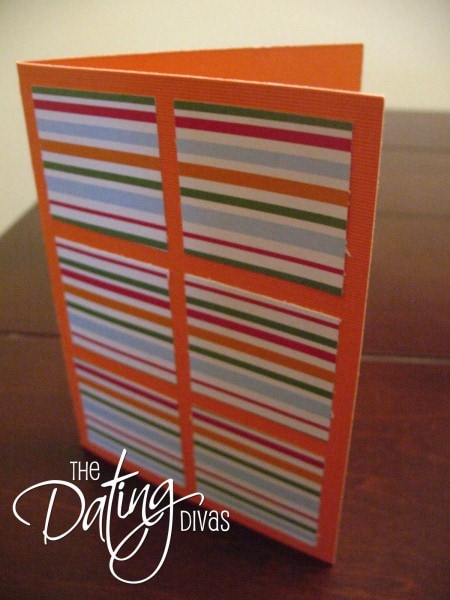 Then print this Fathers Day Card saying on regular white paper and glue it to 2 pieces of card stock to make a frame.
Glue that to the middle of the card!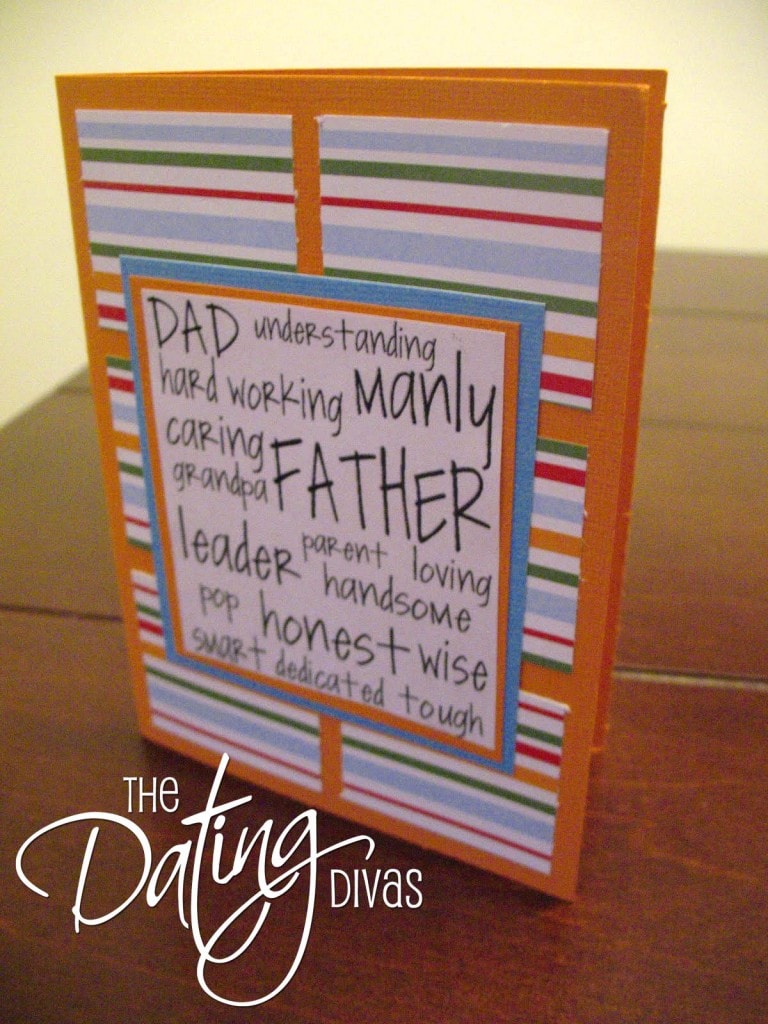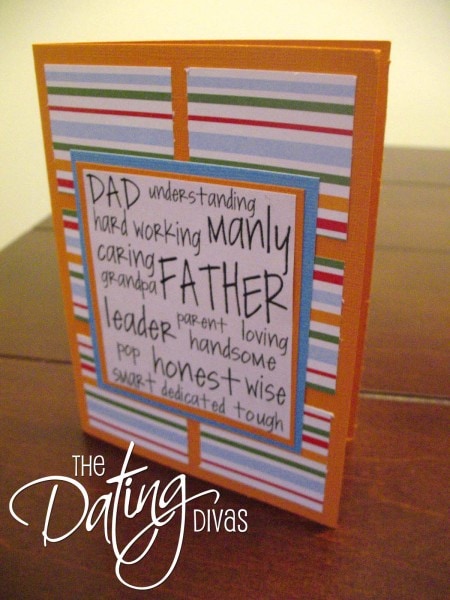 Father's Day Card Saying
Printables Designed by Kristen Exclusively for The Dating Divas