March is the perfect month for making memories.  It's that month where it's not quite warm enough to go play outside, and you are looking forward to the warm summer weather.  The perfect solution to this crisis??  … go on a STAY-cation! Or renew those New Year's resolutions (again) together.  Planning fun green activities and getting stoked for basketball are just a few "musts" this month to add to your list.   Last year we had LOADS of great date ideas for the month of March and we would hate to have them go unnoticed…
Here is a list of our top date ideas from this month last year.
Plan to spend an evening in Italy with Erika's "Bella Notte" Date Night idea.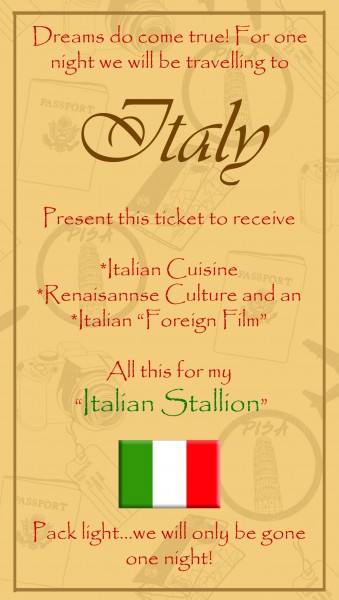 If Italy isn't your choice of travel, then you can always go to India!  Kari created "A Taste of India" Date Night for all of you Indian food lovers out there…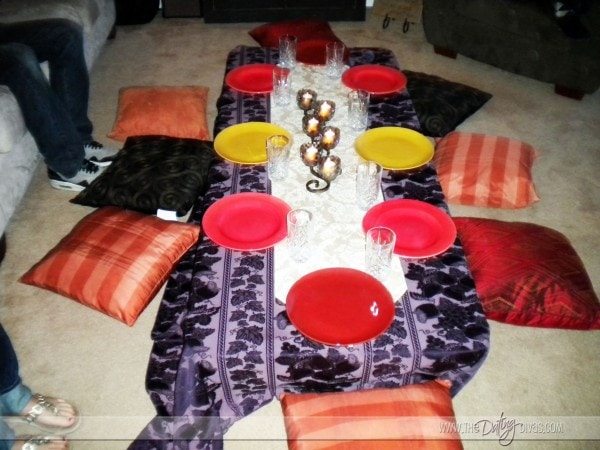 Tara's "Funky Town" Date is perfect for anytime of the year.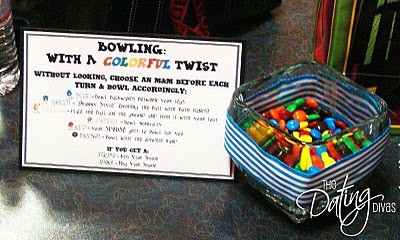 Have you figured out what you are doing for your spouse for St. Patty's Day yet?  Why not send him on my "St Patrick's Day Scavenger Hunt"?  I have all the clues all ready to print out – so this is an easy one.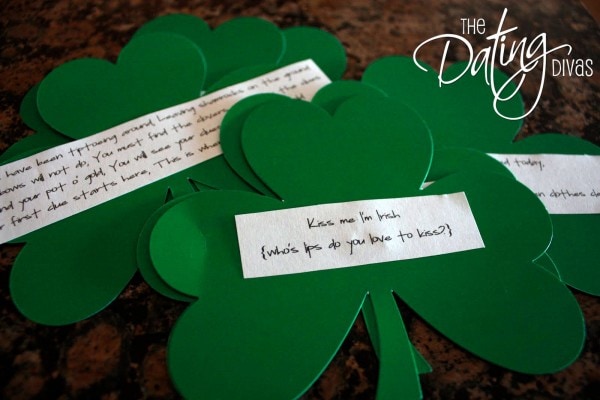 Or leave this crafty treat on his work desk for a day filled with luck.  Tara makes it easy for you with her "Lucky You…." printout
Have a great time planning your March date nights!