Amazing Birthday Ideas to Have the Best Day Ever
Break out the confetti and balloons and warm up those vocal cords because it is time to shout HAPPY BIRTHDAY at the top of your lungs! Whether you are celebrating someone you love, or you are looking for ways to make your own birthday a day to remember (hey, you deserve it 😉), you are going to swoon over these perfect and FUN-fetti birthday ideas!
Nobody is a fan of to-do lists, right? BUT, how about a to-do list containing all fun things to do for your birthday?! My guess is you'll be itching to check off all the boxes on these celebratory Birthday To-Do Lists!
We have created FOUR Birthday To-Do Lists for you to choose from: One for her, one for him, one for the kids, and a blank template for you to build your own! So, no need to make a wish on your birthday candles this year, because we have already planned out what to do on your birthday, and how to have the the perfect birthday celebration!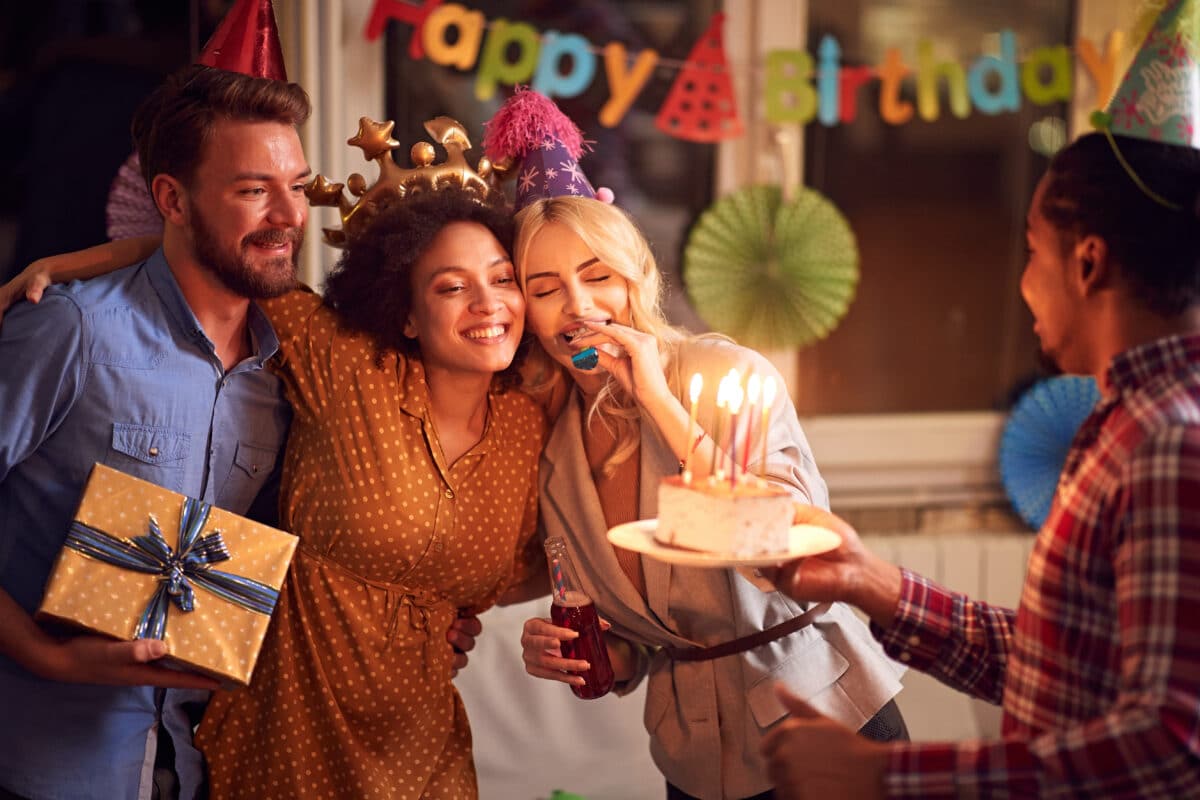 Table of Contents
Disclaimer: This post contains affiliate links. To learn more about 'em, click here.
Birthday To-Do List for Her
Whether you're searching for a way to surprise your favorite lady with an awesome celebratory day-date, or brainstorming fun things to do on your birthday, this Birthday To-Do List for Her has an epic day already planned out! Tackle as many tasks as you can, such as watching an episode of your favorite show or heading to a cool store to try on shoes and clothes!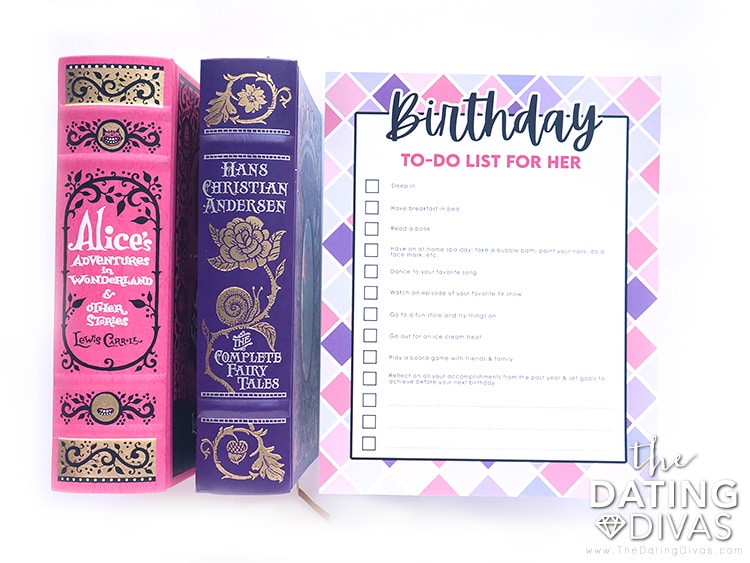 Kick this idea up a notch by turning this into a birthday gift idea for that sweet, well-loved lady in your life! Grab a large basket, tin, or bucket, and build a Birthday Gift Basket! You can pop in the Birthday To-Do List for Her, as well as some of the items she will need to complete the tasks on the list, such as:
Birthday To-Do List for Him
I think we can all agree that men are sometimes super difficult to shop for when holidays or birthdays come around. Can I get an "AMEN"?! So instead, try gifting your favorite man the best birthday experience this year! This Birthday To-Do List for Him will help you plan out the ultimate day-date for your man and ensure that he has a birthday he'll never forget. Furthermore, if you're looking for things to do for your birthday, I'm sure this list will give you an idea or two!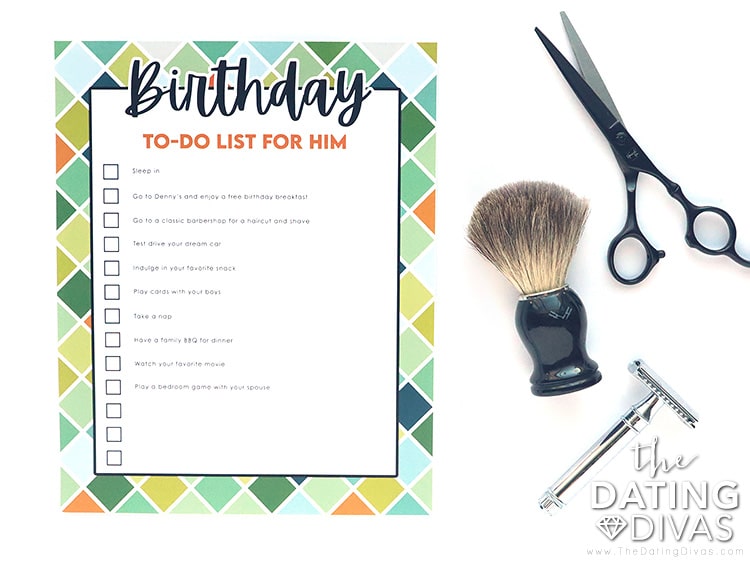 Spoil the man in your life by grabbing your favorite basket or tin and popping in this super fun Birthday To-Do List for Him. Then, you can fill the rest of the basket with all the fun items he may need to complete some of the tasks on the list! You can include things like:
Birthday To-Do List for Kids
And of course, we could not forget about our sweet munchkins! Aside from Christmas morning, a child's birthday is probably the one day they look forward to all year long! So surprise them with this Birthday To-Do List for Kids and help make their day that much more special.
As a family, you can have fun checking things off the list together, such as running through a streamer curtain, making a birthday crown, and playing birthday games (like pin the tail on the donkey). So go ahead, cake their day!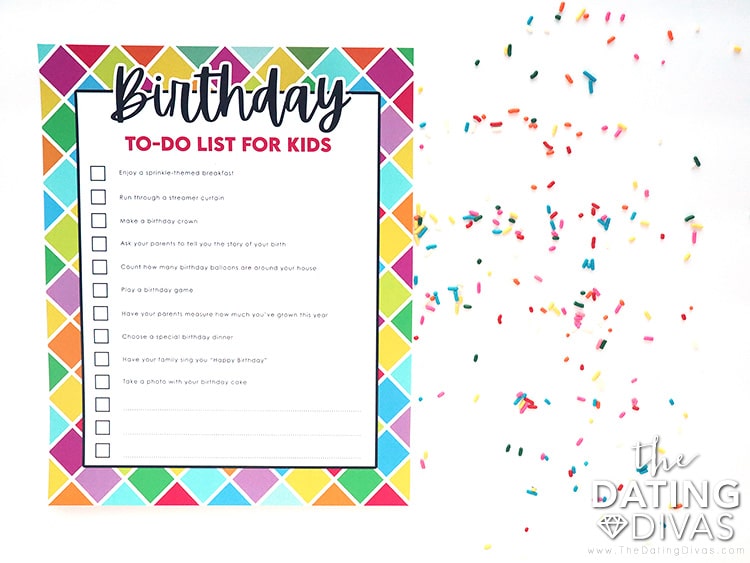 Build Your Own Birthday To-Do List
If you're looking for a more custom-built Birthday To-Do List, we have included a blank template for you as well! So whether you're brainstorming fun things to do on your birthday or surprising a loved one with an epic birthday experience, you can utilize this printable to build your own personalized day-date! We are confident that you will come up with some awesome birthday ideas of your own!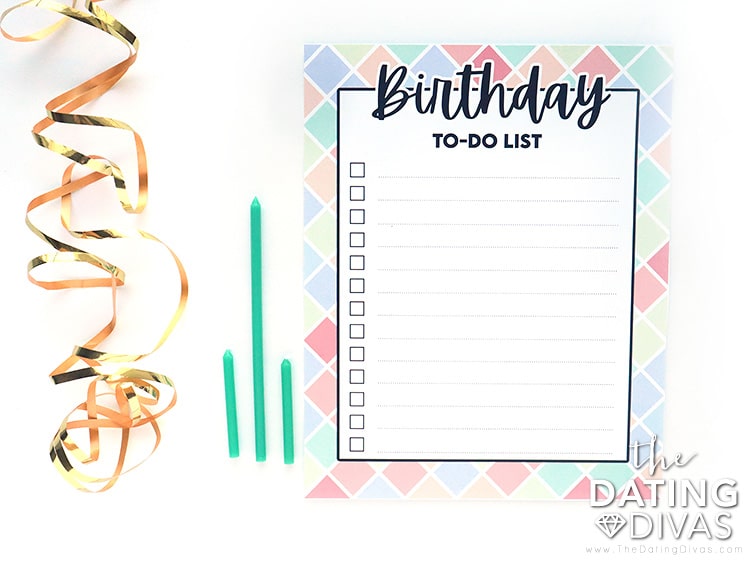 So, now that you have everything you need to celebrate that special day, hopefully, you won't struggle to figure out what to do on your birthday anymore. Because celebrating birthdays should be a piece of cake!
If you have a birthday party coming up, check out these 100 fun birthday decoration ideas! They will be sure to WOW you! Or, if you're still searching for additional B-Day gift options, our list of birthday gift ideas for anyone will be sure to spark some inspiration!
Happy birthday, now make a wish!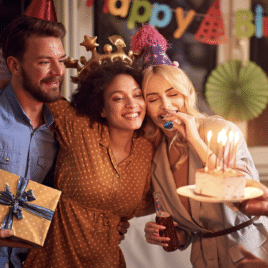 Birthday To-Do Lists
Printables Designed by Dawn Young Exclusively for The Dating Divas