Perfect Printable Fathers Day Cards! 
Father's Day is here again! This year, I wanted to do a little something for all of the fabulous men in my life! I have so many amazing men that mean so much to me, and they truly deserve more than one day a year to be celebrated! How many of us have fantastic husbands, fathers, fathers-in-law, step-fathers, grandpas, and more that are just outstanding men? If you have even one of these in your life, then you have come to the right place! Our free printable fathers day cards are the perfect, easy, and most meaningful way to tell the Dads in your life how much they mean to you!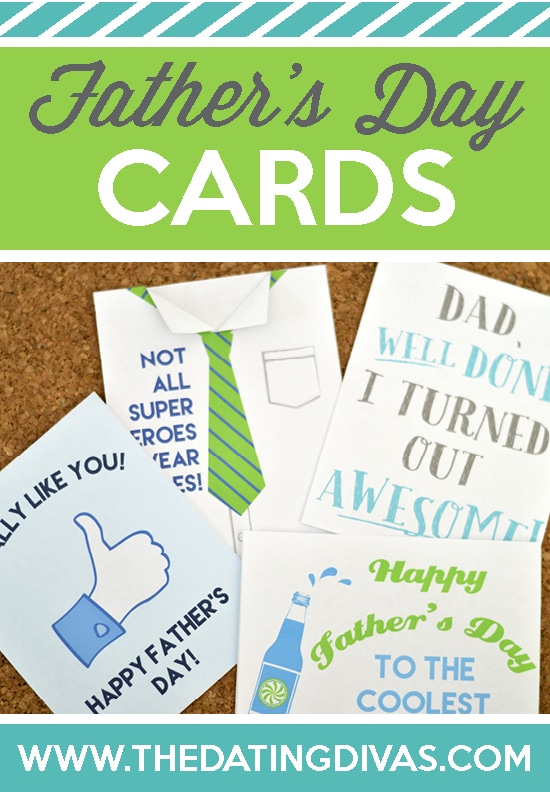 Disclaimer: This post contains affiliate links. To learn more about 'em, click here.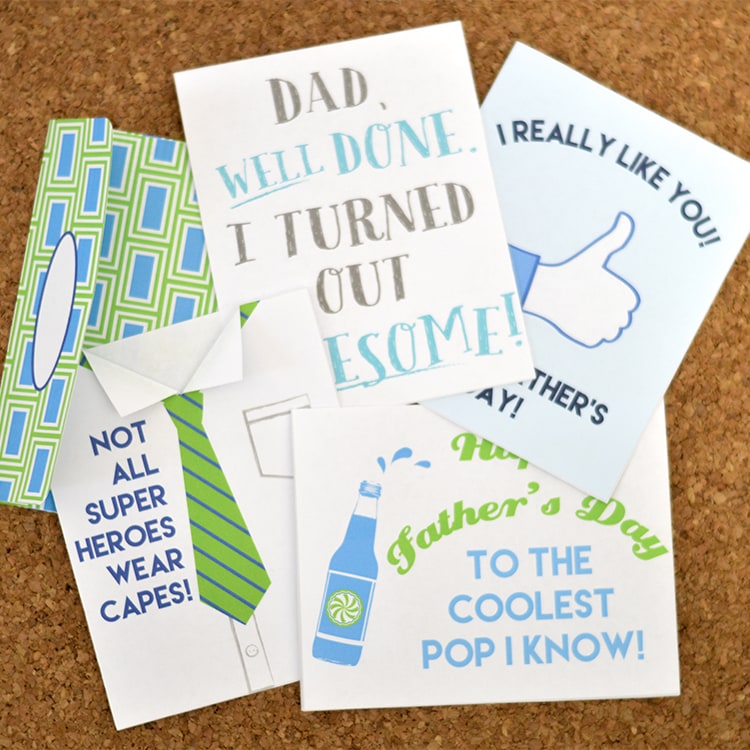 For this Fathers Day printable cards pack, we teamed up with the oh-so-talented Kayley of The Ollie & Lulu Design Co. and boy-oh-boy did she do a fabulous job! We LOVE her and all of her work! You should TOTALLY go check her stuff out!
In this pack, you will find not only 4 amazing and unique printable Father's Day Cards, but also the perfect envelope to slip them into for delivery.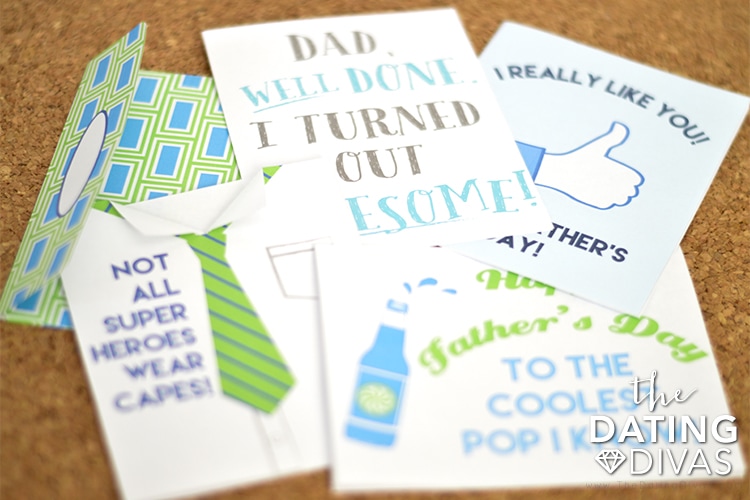 With just this beautiful and free fathers day printable cards pack, a paper cutter or scissors, a glue stick and a pen, you are well on your way to the perfect Father's Day!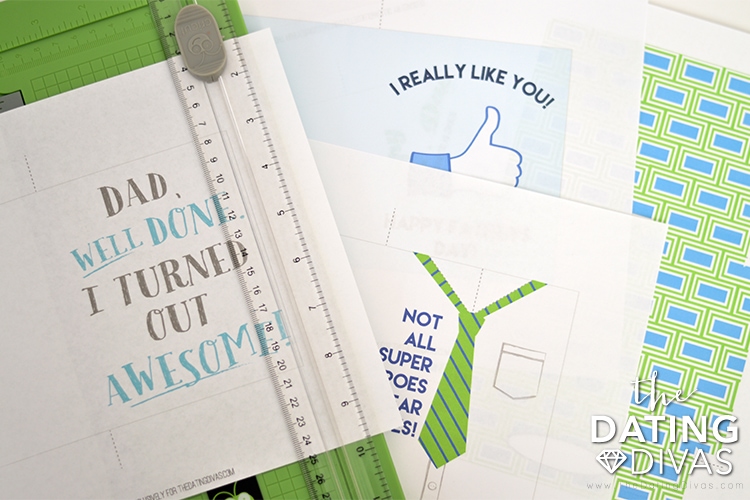 There are 4 designs to pick from, so there is sure to be a card for every man on your list!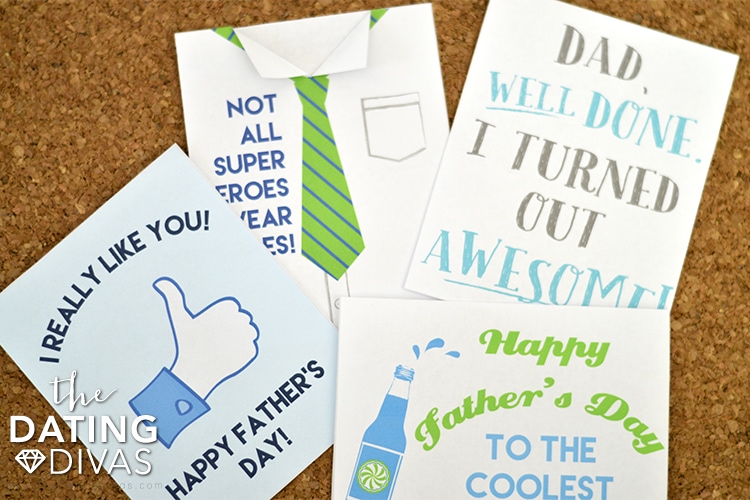 How To Assemble Your Printable Fathers Day Cards
First, print and cut out your favorite design for the fathers day printable card. Then jot down a quick note telling them how much you love and appreciate them!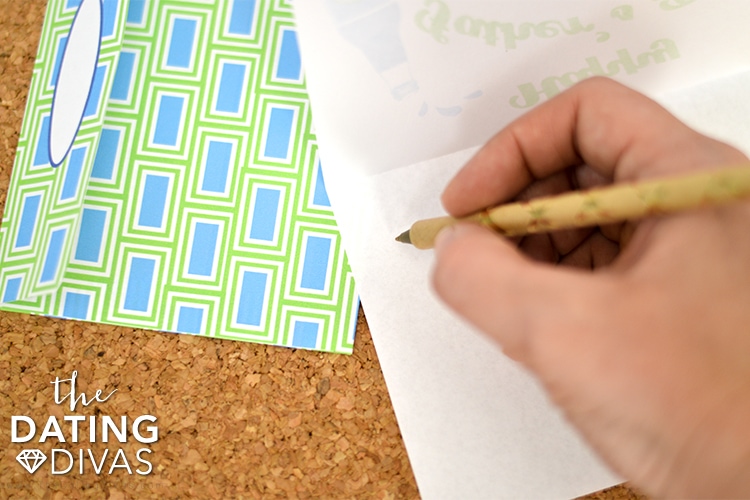 For the Fathers Day neck tie card, be sure you cut down the center of the collar line and fold the two tabs over to finish off the shirt collar perfectly!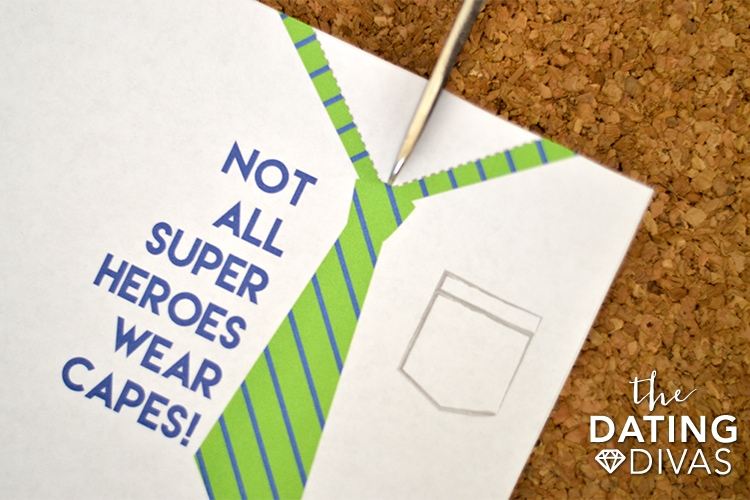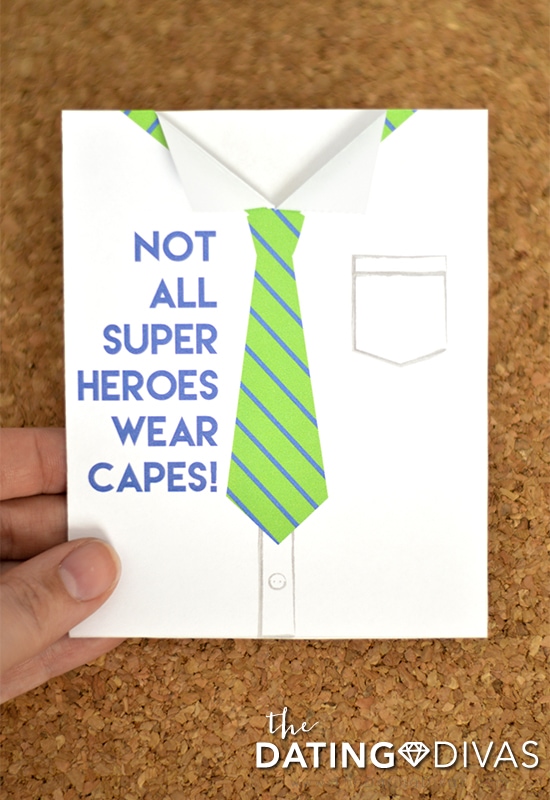 Your Free Printable Fathers Day Card Envelope
Once your card has been selected, printed, and filled in, assemble the envelope by simply folding over the sides and gluing them in place for the perfect way to store your card!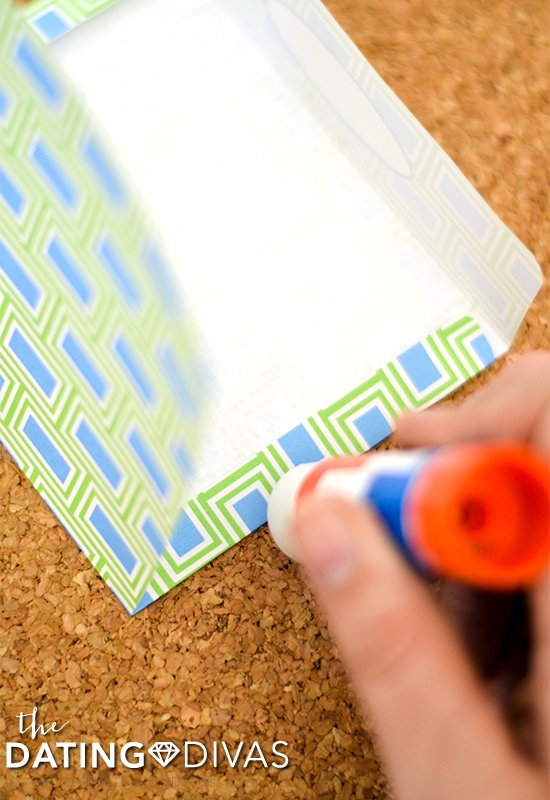 Just like that, your Fathers Day printable card is prepped and ready to go!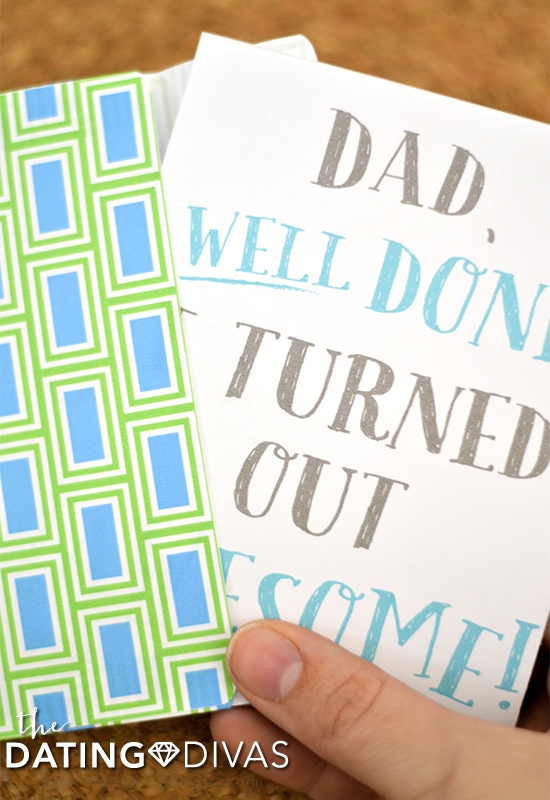 If you are looking for even more Father's Day gift ideas, check out our post titled 105 Father's Day Gift Ideas for All Kinds of Dads!
Free Father's Day Cards
Printables Designed by Kayley @ The Ollie & Lulu Design Co. Exclusively for The Dating Divas