Create your own mini easter baskets with this easter printable
There's something about Easter that always puts a little pep in my step. Maybe it's all the quality family time, the never-ending supply of chocolates, or the fact that it seems to be the unofficial kickoff of Spring! Whatever it may be, it's always such a joyous and peaceful time. If you're looking for a quick and easy Easter printable gift idea to give to friends or family, we've got you covered!
Pick from two mini printable Easter baskets that you can print and prep right at home! One works well as a gift to your spouse, and one works well to create with your kids. It's such a great way to have some fun with your family and also give them a sweet little surprise! After all, the best Easter is one spent with your peeps, isn't it?!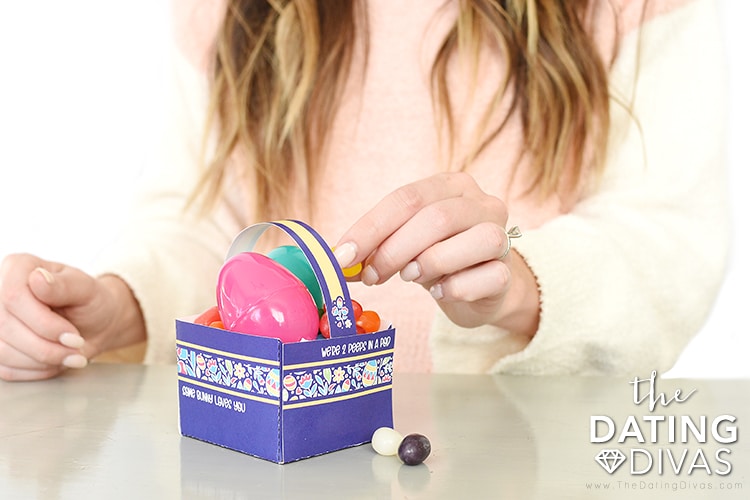 Disclaimer: This post contains affiliate links. To learn more about 'em, click here.
Assembling Your Easter baskets
Assembling these cute Easter baskets is easy peasy! First, you're going to download your FREE Easter printable (linked at the end of the post), print them on good-quality card stock, and cut out each of the pieces!
To construct the base of the basket, simply fold along the dotted lines and tape or glue the tabs to the adjoining side pieces. Lastly, you can attach the handle of the basket by gluing or taping each end to the base of the basket.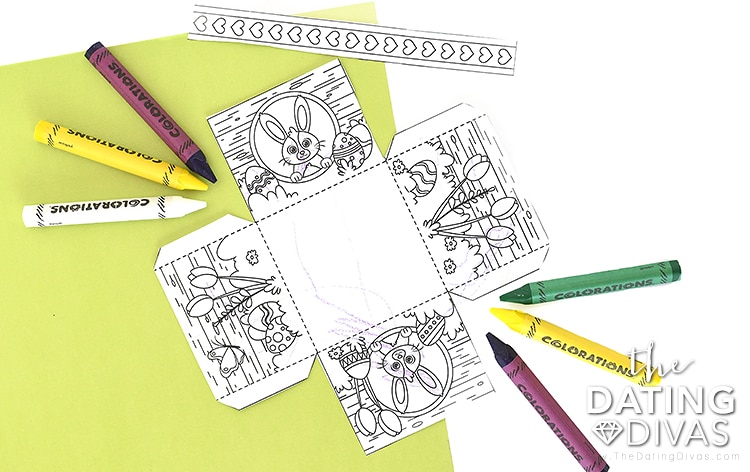 Printable Easter Basket for spouses
If you're looking to put together a fun little Easter surprise for your sweetie, this printable Easter basket would be perfect! You can assemble it rather quickly and stuff the basket with some small Easter gifts, candies, or treats. Some bunny will be SO grateful for this small, but thoughtful gesture.
Let this be your reminder that sometimes the little things can still go a long way! Not to mention, if you're running a bit behind this Easter, printable gifts make for perfect last-minute Easter ideas. This is something that is SO easy and would take you practically no time at all!
Consider any of these ideas for your mini Easter baskets:
Your Easter Printables (FREE 😉 — download below)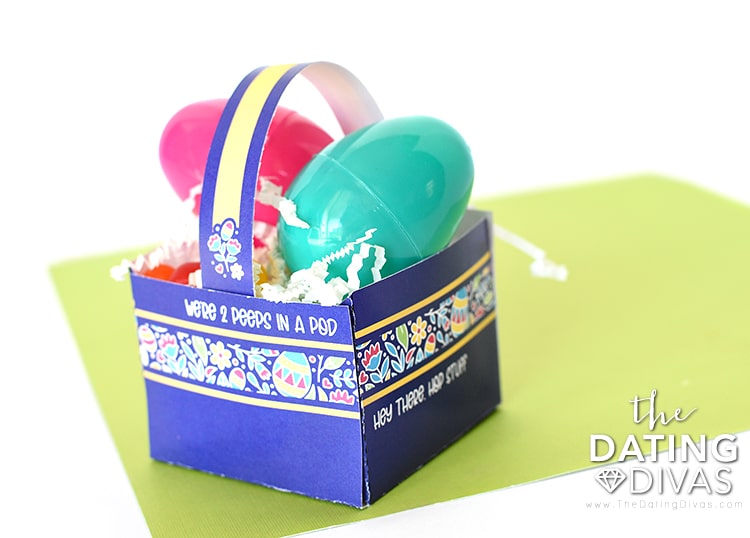 printable Easter Basket for kids
Of course, we also needed something SUPER adorable for all the munchkins! This kid-friendly printable Easter basket would be so fun for your and your little one to create together.
In the days leading up to Easter, you and your child can color in the sweet pictures on the outside of the Easter Basket. Since it's designed like coloring book pages, this would make for an awesome rainy-day activity! Then, once it's finished and assembled, your little one can set it out for the Easter bunny to fill with small Easter gifts or treats!
Along with the suggestions above, you may consider these mini items to add to your child's mini Easter basket: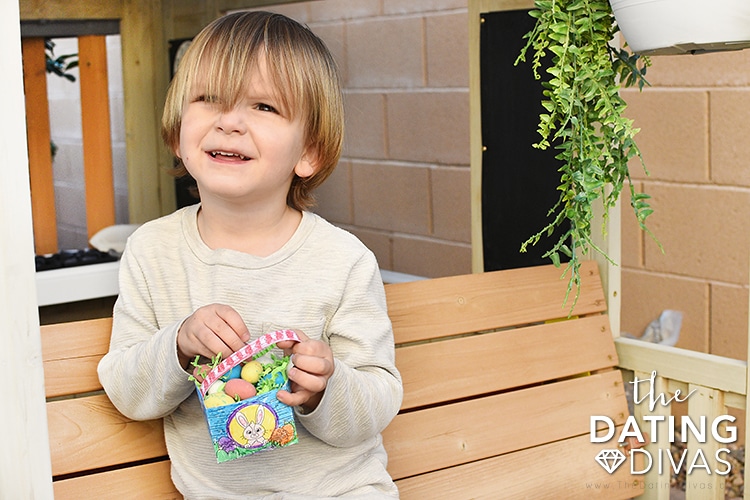 Wishing everyone an egg-stra special Easter!
Need some additional Easter basket ideas? This round-up of creative Easter basket ideas will surely spark some inspiration! Or, if you're looking for more free Easter printable ideas for your spouse, this hubby Easter egg scavenger hunt would be so fun and unique!
Printable Easter Baskets
Printables Designed by Lucette Campbell Exclusively for The Dating Divas