hotel date anniversary ideas
With each passing year, it can get more difficult to come up with new and unique anniversary ideas. If you're like us, getaways without kids are few and far between (and MUCH needed). So we're always super grateful for an excuse, like our anniversary, to get away and focus on each other! If you're looking for anniversary trip ideas to make your next anniversary unique, look no further. Enter… the Hotel Getaway Anniversary Date!
Disclaimer: This post contains affiliate links. To learn more about 'em, click here.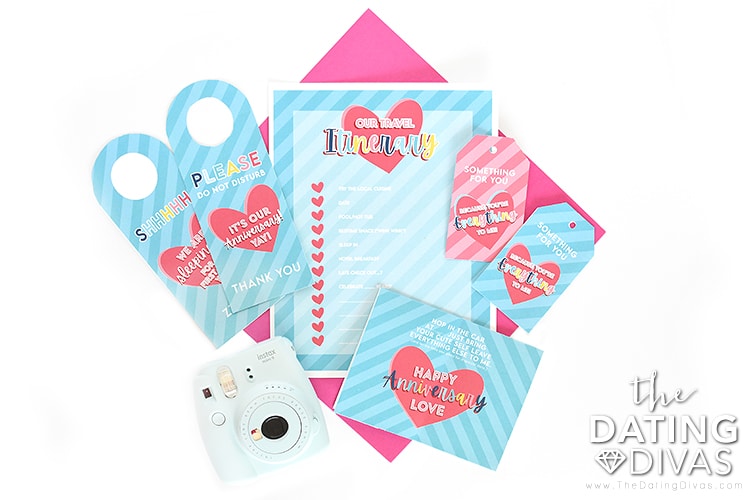 FREE PRINTABLES
Below you'll find everything you need to pull off an epic anniversary getaway besides you, your sweetie, and a hotel reservation! Our awesome and free printables include:
A Surprise Invitation
Travel Itinerary
"Do Not Disturb" Hotel Door Hangers
His and Hers Gift Tags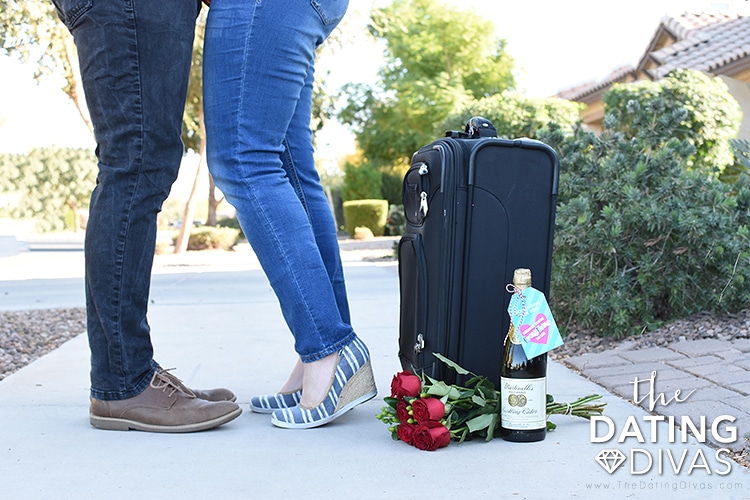 a surprise anniversary idea
Step one… make it a surprise! Pack a bag for yourself and your spouse, but don't tell them where you're going or what you're doing! The printable invite (linked below) is perfect for delivering the surprise right before you leave. The only thing better than a night away is a surprise night away! 😉
If you can manage an anniversary getaway somewhere fun and new, great! If not, don't worry. Part of the fun of a hotel getaway is enjoying the location… even if it's your hometown!
During your anniversary getaway, you could become tourists wherever you are. Eat at the most recommended place online, or better yet, ask a local where to eat! Then go on a fun date in the area–preferably something you've never done before. Let this night be a little different than the usual, and it will feel extra special. You're celebrating, after all!
Lastly, the printable travel itinerary offers some fun suggestions, but feel free to do a little research on where you'll be staying beforehand and add some of your own ideas! It's a sure way to make memories you won't forget.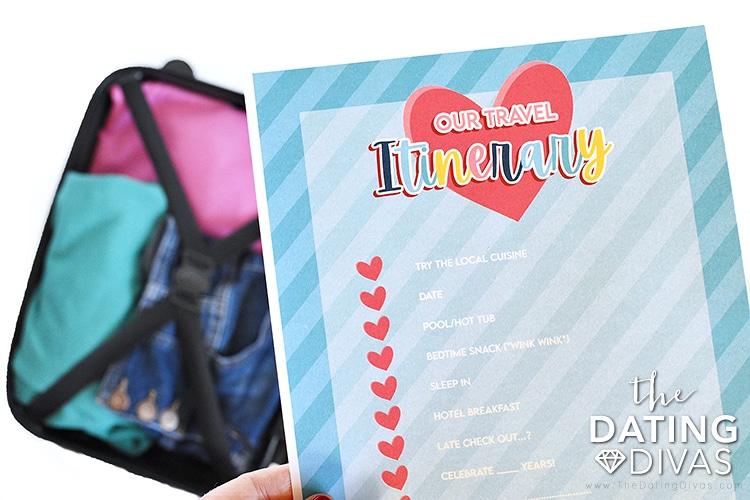 Anniversary Fun at a hotel
You don't have to be somewhere tropical or exotic to enjoy this anniversary trip idea–all you need is a hotel! We recommend taking advantage of all the hotel has to offer. Here are some of our favorite HOTEL GETAWAY ideas:
Spend some time in the pool or hot tub
Feast like it's your last day on earth at the free continental breakfast
Order room service
Ask for a late checkout
Try a little role-play and have a meet cute at the hotel bar
Use our printable door hangers to be sure you aren't interrupted
Special Anniversary Gift Idea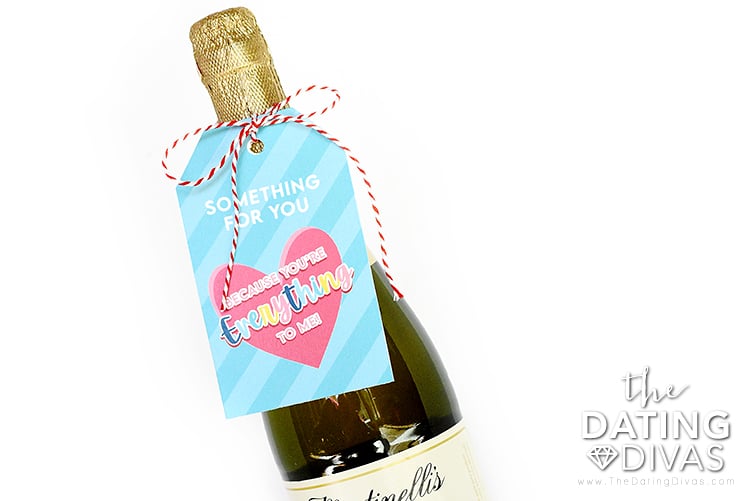 Since you're already packing a suitcase for your spouse, sneak a gift in there for them to find. (We even have a cute gift tag you can attach!) Here are some awesome gift ideas you are both sure to love:
Don't forget to print the linked gift tags designed for each of you to use as a reminder to find something fun for your spouse before the big day.
This hotel getaway anniversary date is one of my favorite anniversary trip ideas because it's just so easy and can be done anywhere! It may not be a honeymoon, but there is no reason an anniversary getaway shouldn't feel like a second honeymoon.
Grab your downloads below, and have a very Happy Anniversary!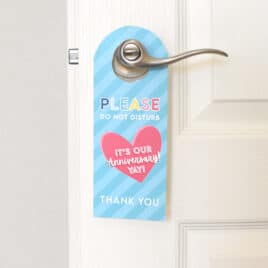 Anniversary Hotel Getaway
Printables Designed by Dawn Exclusively for The Dating Divas