We will never share your information with a 3rd party. Read more about our privacy policy here.
Get ready to have a great time learning how to love your spouse! What's that, you already know how? Well, The Dating Divas are here to give you a whole new perspective on delighting your better half with our incredible 7 Days of Love Program… and its absolutely free when you sign up for our newsletter!
Each day, for the next 7 days, you'll get a super-easy and fun way to connect with your spouse. At the end of this week, no matter how well you thought you knew your spouse, you'll have a whole new way of looking at the ways in which they love to be loved!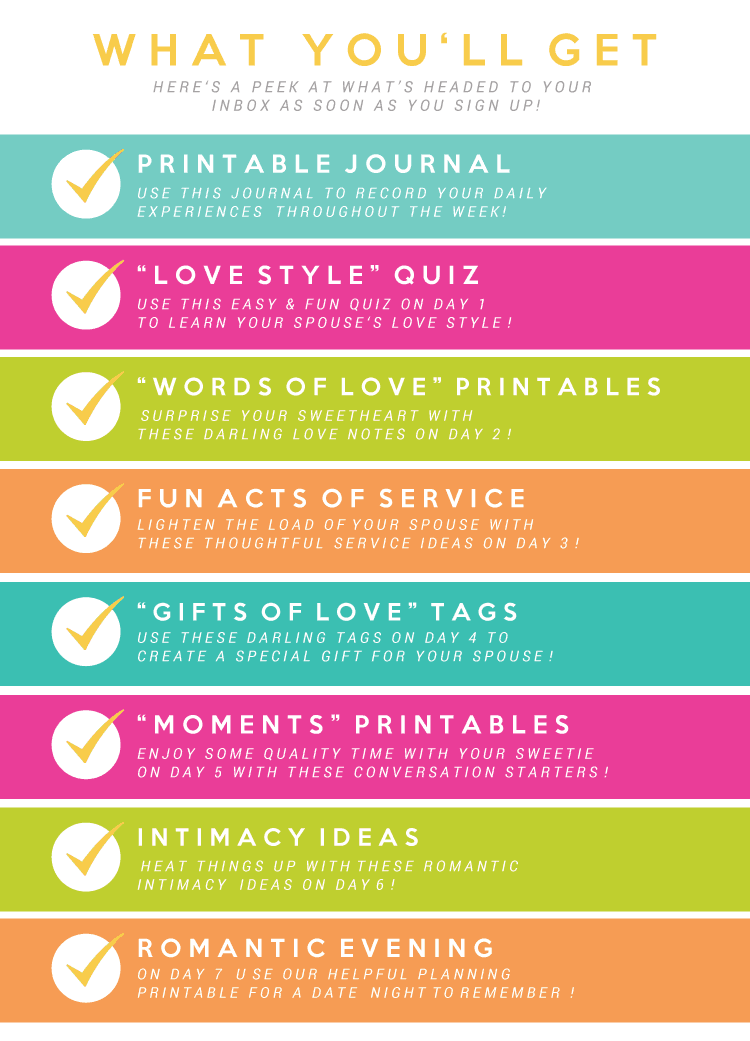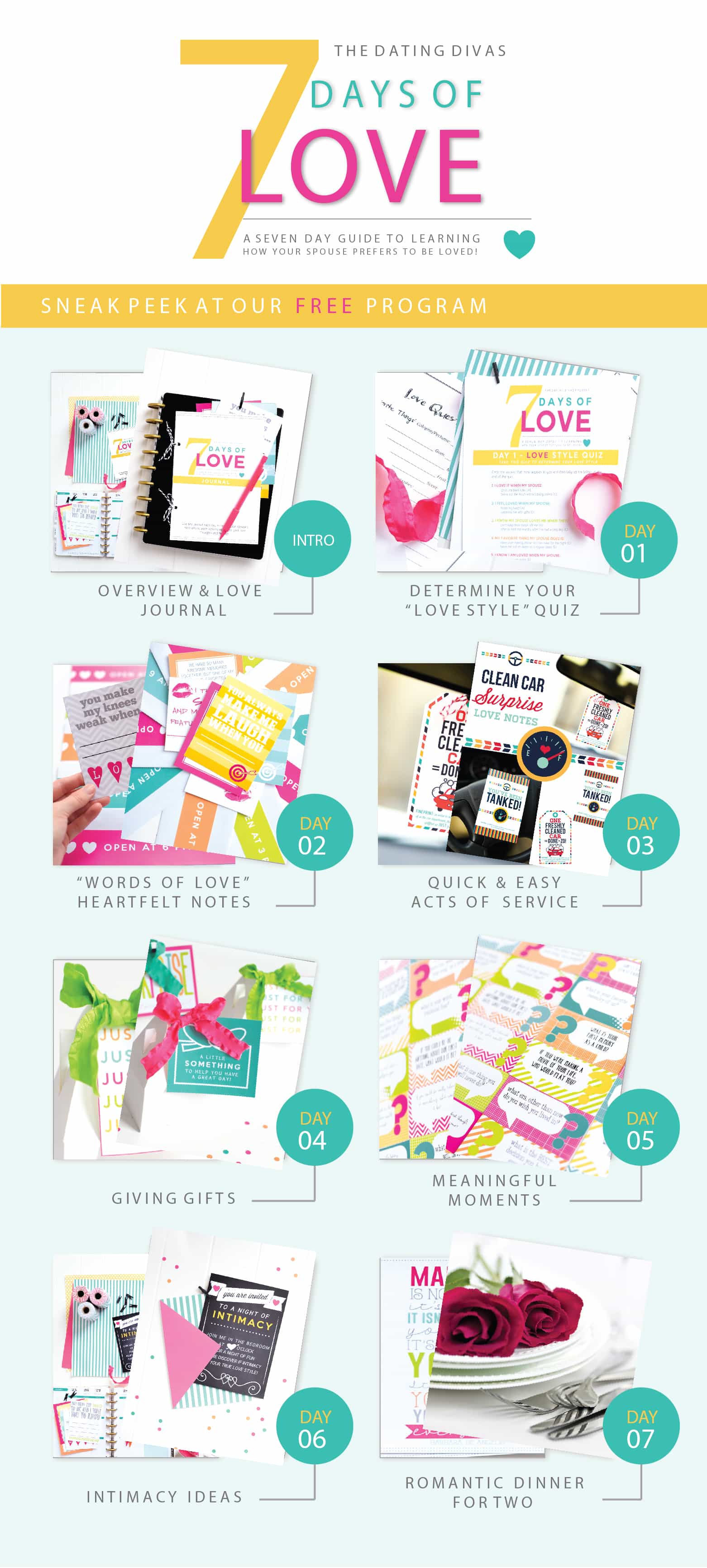 Sign up now and look for our confirmation
email in your inbox in just a few minutes!
We will never share your information with a 3rd party. Read more about our privacy policy here.