Fathers… Seriously, what would we do without them?! They build us up when we are down, show us how to work hard, and love us no matter what. We need to show the men in our lives how much we appreciate them! And with Father's Day being just around the corner I need all the help I can get to get the perfect gift ideas for Father's Day! Do you have more than one special Dad in your life? Don't you worry, we found the best gifts for Father's Day for your hubby, your dad, and your father-in-law. Things like cute, fun shirts, awesome subscription boxes, and some darling books and journals! So look no further, you've come to the right place for…
All The Best Gift Ideas for Father's Day!
Your hubby, dad, father-in-law will thank you for any of these amazing gift ideas! They will always remember this Father's Day and truly feel appreciated! We hope you are able to find the perfect Father's Day gift ideas for all the dad's in your life. Now, let's get started!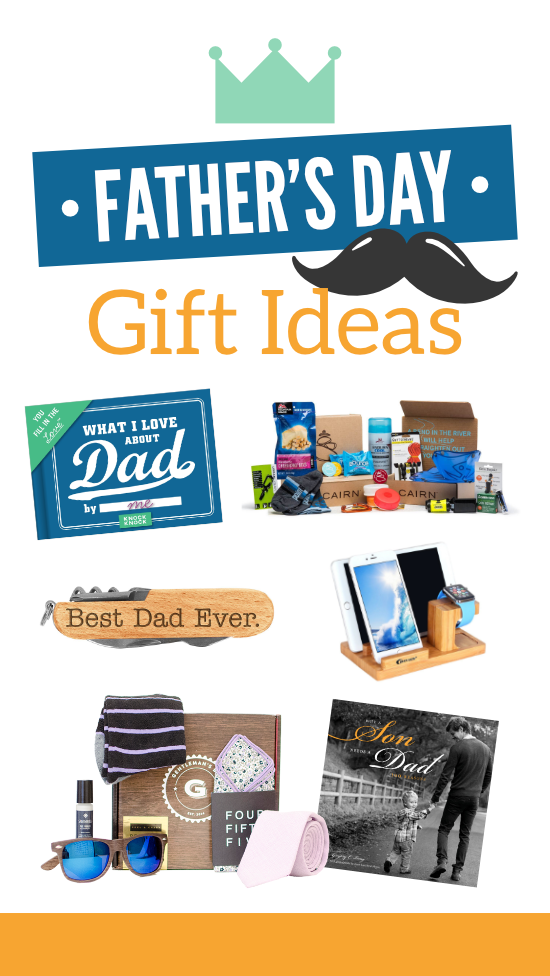 Disclaimer: This post contains affiliate links. To learn more about them, Click Here.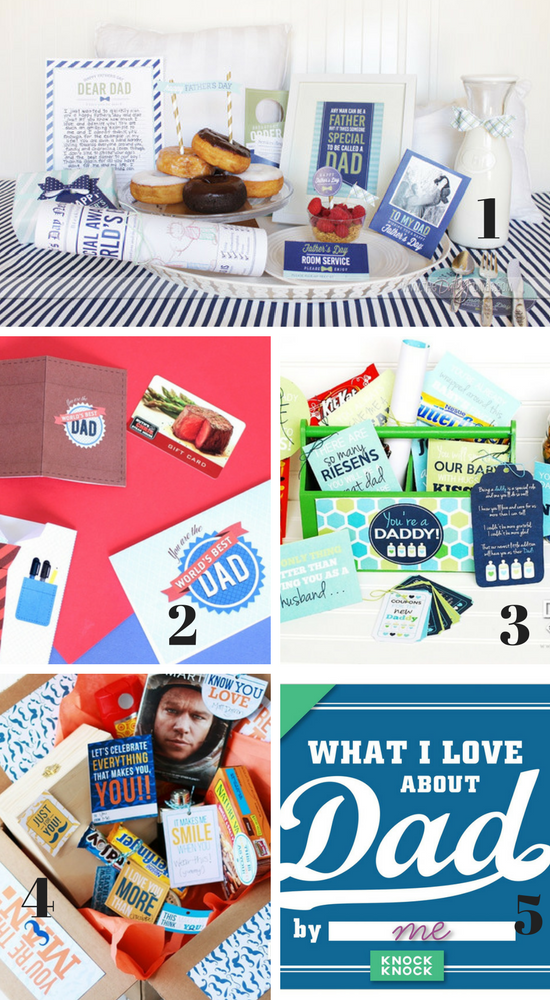 2. Father's Day Printable Pack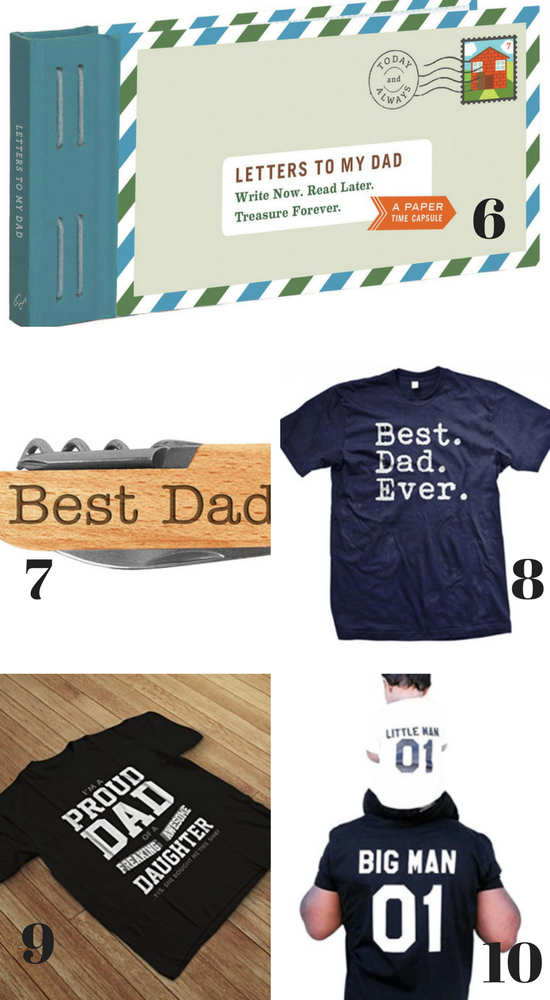 9. "Proud Dad of a Freaking Awesome Daughter" Shirt

10. Dad & Me Matching Shirts – Note: for shipping in time for Father's Day check out these similar options HERE, HERE, HERE, and HERE! And for a girl version- how cute are these matching daddy-daughter shirts?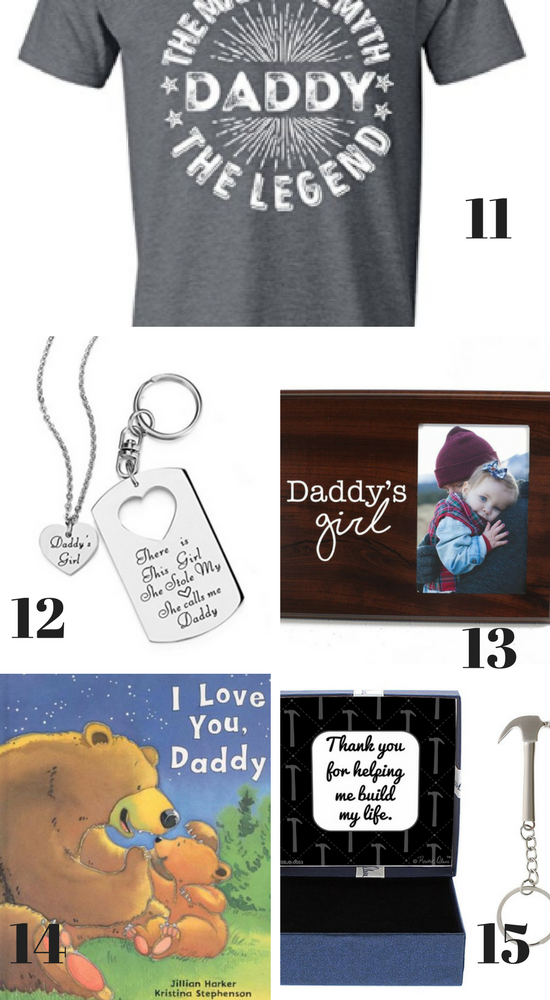 11. The Man. The Myth. The Legend.

12. Daddy-Daughter Necklace & Keychain

13. Daddy's Girl Picture Frame

MORE of The Best Gift Ideas for Father's Day!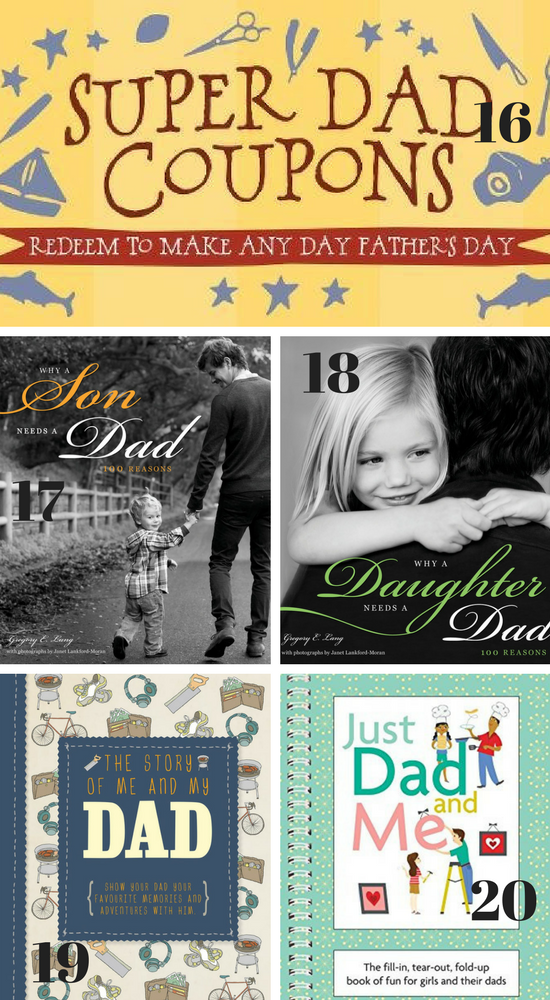 18. Why a Daughter Needs a Dad

19. The Story of Me and My Dad

20. Just Dad and Me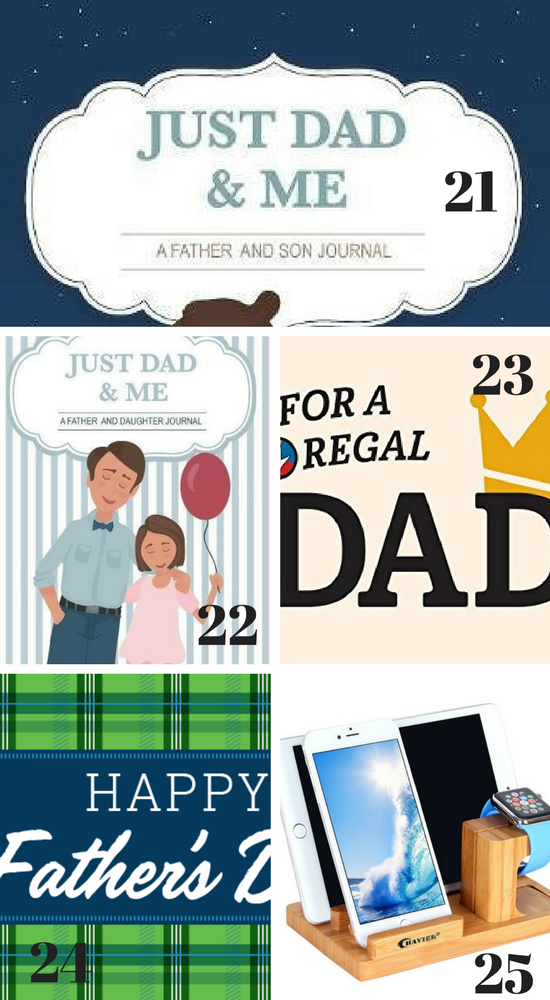 24. Amazon Gift Card

25. Docking Station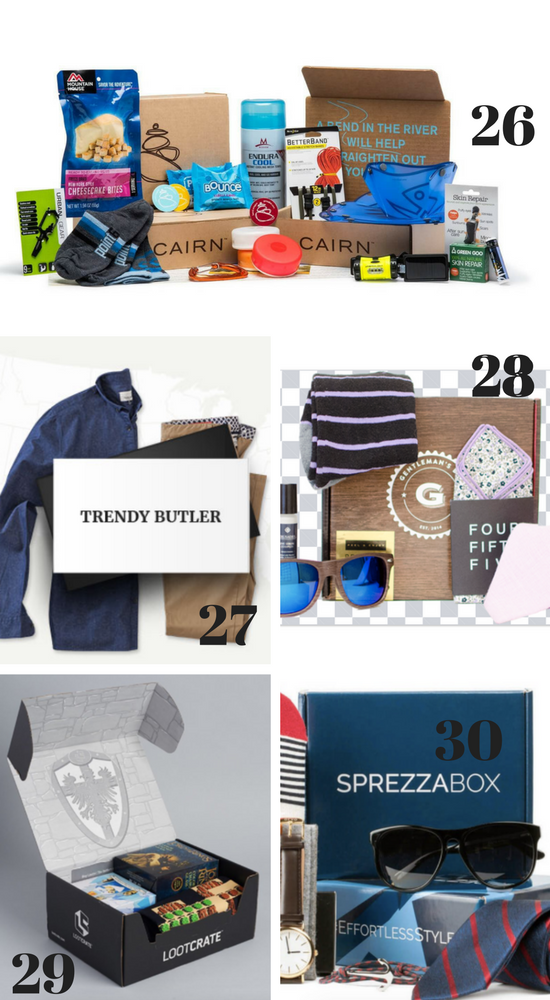 27. Trendy Butler Subscription Box

28. Gentleman's Box

29. Loot Crate

30. Sprezza Box
We are so lucky to have these hard-working and loving men in our lives and Father's Day is the perfect day to show them just how much we LOVE them! Hope this list of the best gifts ideas for Father's Day helped. I am getting the Dad & Me Matching Shirts for my baby and my hubby and I cannot wait! And that docking station is perfect for my dad and my father-in-law! Hope you have a great Father's Day and that the men in your life get celebrated!
For even more of the best Father's Day gift ideas, check out our 105 Father's Day Ideas. We also have Father's Day Candy Wrappers and our Father's Day Cards.