The Perfect Mother's Day Gift
Looking for a quick and easy gift for mom this Mother's Day? We've got you covered with a gift we guarantee she will love… some adorable coupons for a nap!
Who doesn't love a good cat nap? I know as a mom that it is the epitome of irony to spend hours fighting to put babies and toddlers down for naps when all you want to do is sleep yourself! Sometimes a power nap can really turn the day around and getting it as a silly gift from someone you love makes it even better!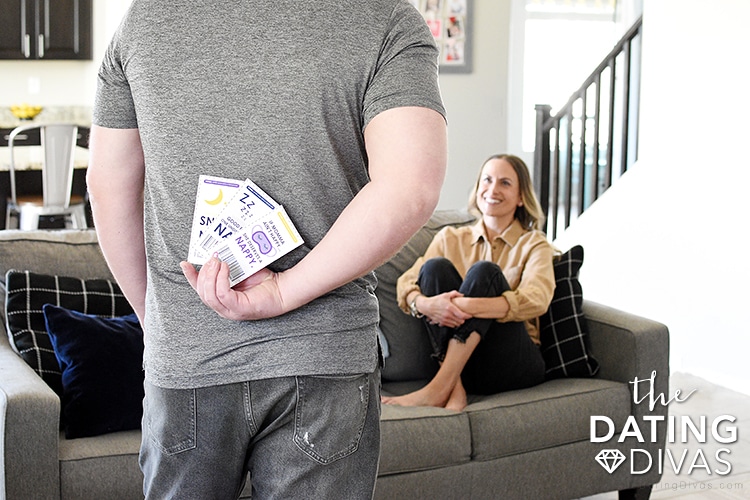 Disclaimer: This post contains affiliate links. To learn more about 'em, click here.
nap coupon Gift Printables
Our cute, FREE printables are on a single page that includes:
Funny warning signs that Mom needs a nap
3 coupons to cut out and gift to Mom whenever she needs a cat nap
Instructions for cutting out coupons
This is the perfect quick and easy gift for kids to give to mom for Mother's Day, Valentine's Day, or just because!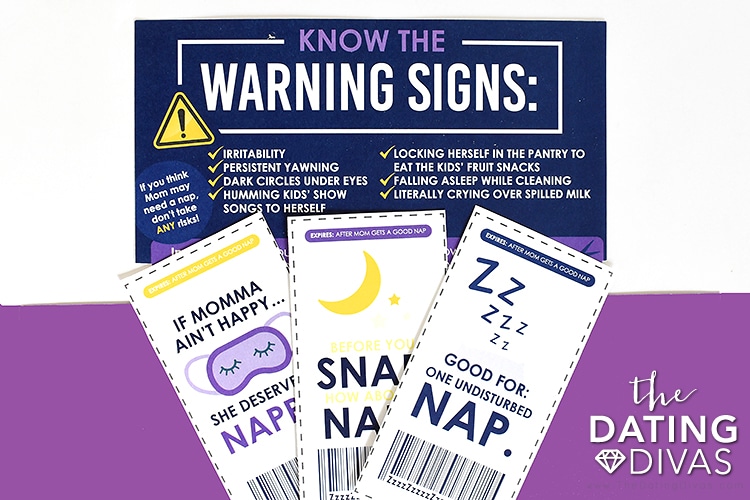 Bonus Gift Ideas for Mom
Our cute free printable coupon page includes everything you need for this quick and easy gift. If you want to add a little something extra to the gift, try attaching a coupon to one of the following:
Or go all out with a gift basket full of items for a power nap. You could include:
With a gift like that, her napping time is sure to be time well spent!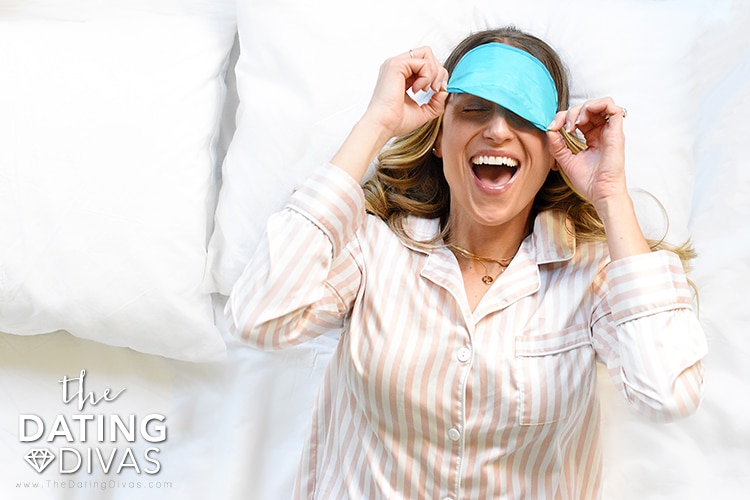 Grab your free printables below, and go give mom the gift that keeps on giving… sleep!
Don't forget to check out our other Mother's Day gift ideas. And for another unique and cute Mother's Day gift idea, check out our Poke-MOM cards!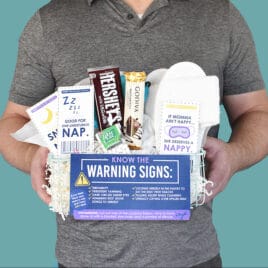 Quick & Easy Gift for Mom: A Nap
Printables Designed by Courtney Exclusively For The Dating Divas