Happy National Donut Day-Date
We're all a little nuts…for donuts, that is! Learn how to celebrate National Donut Day 2020 with this fun and fabulous date for two! We've included everything you need, from invitations and games to super snazzy donut recipes. Plus, all of the designs are decked out in donuts (and that's half the fun, right?!). Are you ready to have a happy National Donut Day date with your sweetie pie? Be sure and grab your printable download at the end of this post and let's take a closer look at everything!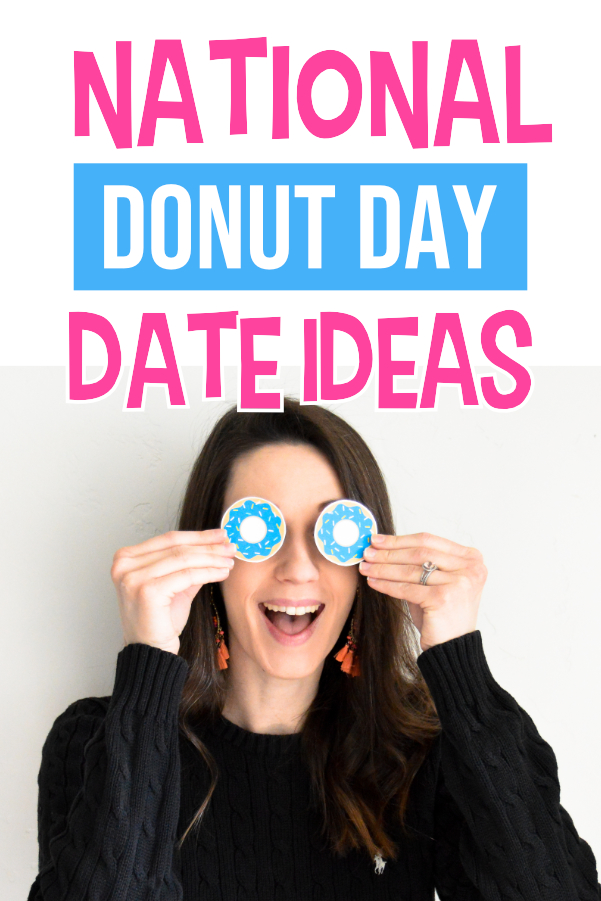 Disclaimer: This post contains affiliate links. To learn more about 'em, click here.
Before we explore more about National Donut Day 2020, we HAVE to give a huge designer shoutout to Diva Elizabeth. Her darling designs will help you learn how to celebrate National Donut Day in the best way possible!
What's Included in Your Printable Download?
Your own National Donut Day-Date activities are super easy to put together and will put the perfect spin on this unique holiday! Think of it as a chance to turn a normal day into a sweet, silly reason to celebrate! 😉 Take a look at the included items below, and keep reading through the post for a more detailed description of how to use each of them:
Donut Day Invite
Recipe Card
Donut Themed Games
How dough-mazing are those?! Keep on reading to take an even closer look at each of the items and for tips and tricks on how to assemble them. Don't forget to grab some quality cardstock!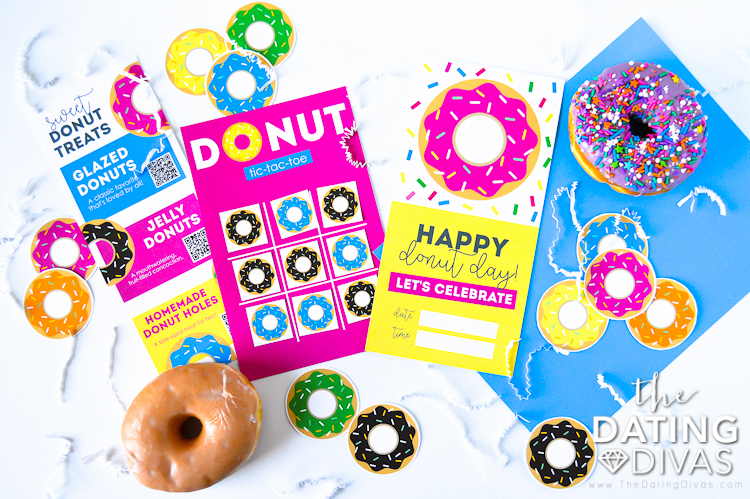 When is National Donut Day?
When is National Donut Day 2020, you ask? This totally terrific holiday takes place on Friday, June 5th. So get ready to party like never before! But here's a tip – even if you can't remember when National Donut Day 2020 is, it's not the end of the world! You can use these printables to have your own National Donut Day date ANY day of the year!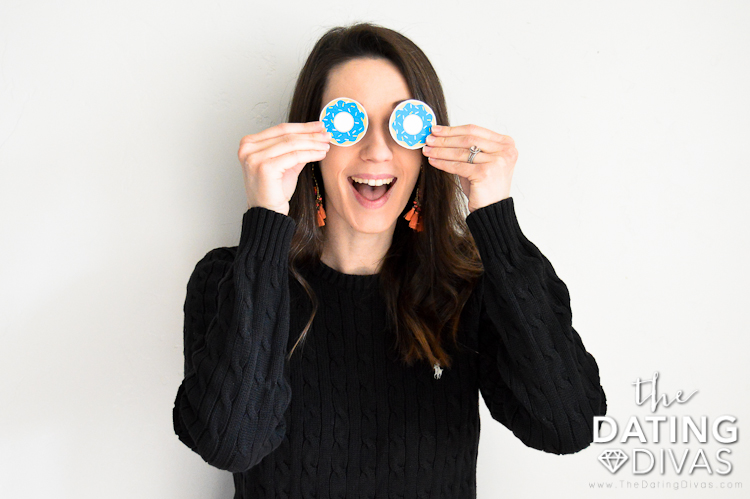 Donut Day Invite
Kick off the fabulous, fried fun to come with your very own printable invite! Print the invite and trim the edges. After that, go ahead and fill in the information, and leave it somewhere for your sweetie to find. We promise they'll be so excited about all of the treats, eats, and sweets!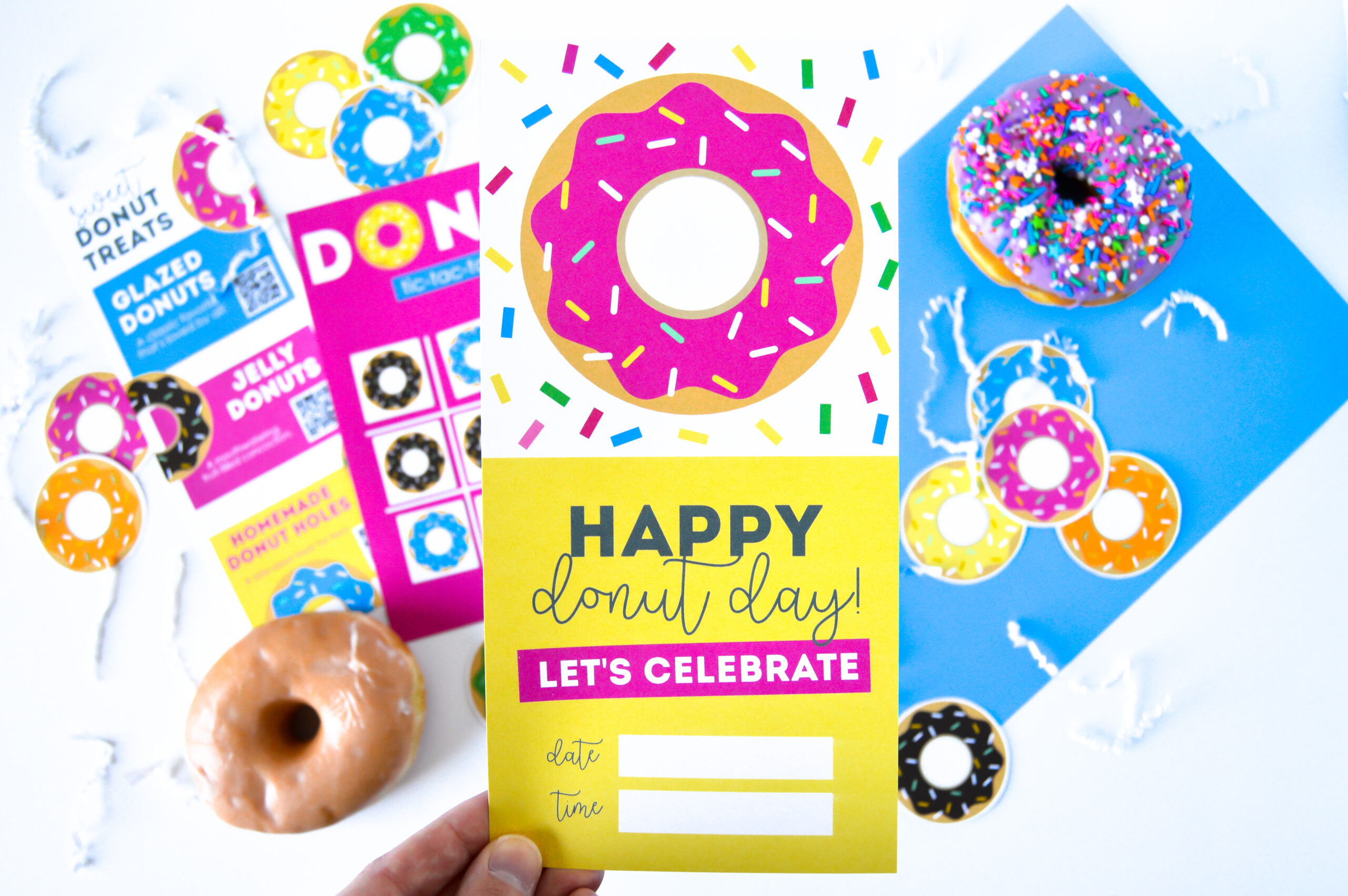 Happy National Donut Day Recipes
If you don't feel like buying store-made donuts, but you still want to know how to celebrate National Donut Day, we've got some great advice: make your own! We've included several fabulous donut recipes, so you and your sweetheart have plenty to choose from. Additionally, you might want to stock up on other ingredients beforehand, and get ready to get messy!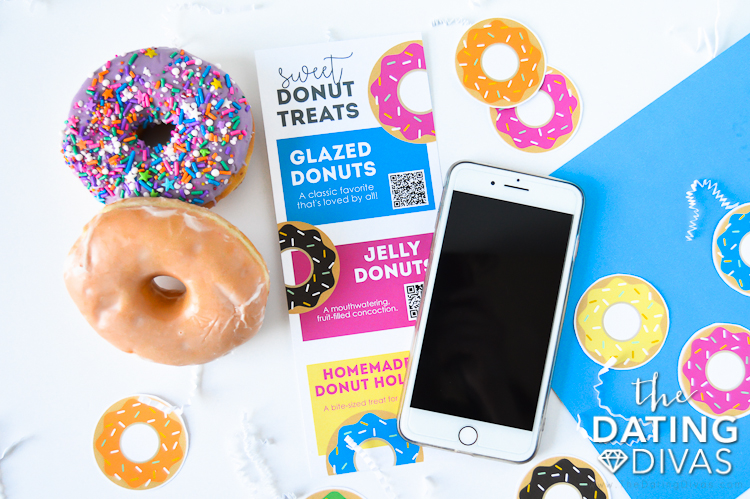 Donut Games
No date is complete without some fun and games, right? Well, you are in luck! We've included not just one, but TWO totally terrific donut-themed games. The first is played like a classic game of memory. Simply cut and turn over all of the donuts. Take turns drawing and trying to match up the frosting colors!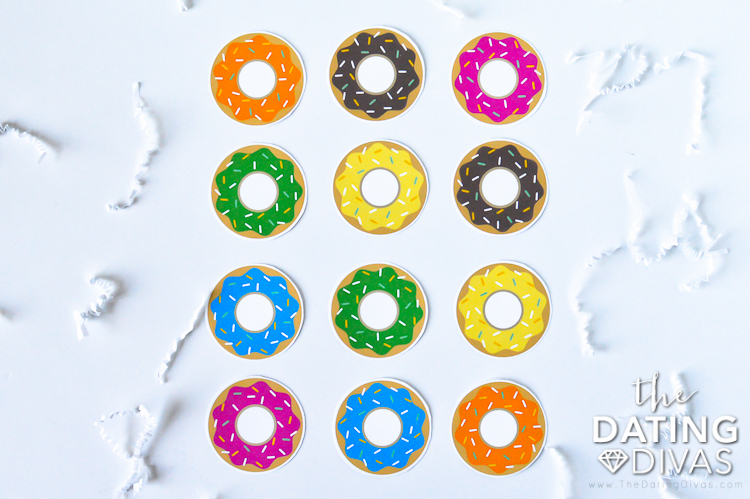 Similarly, Donut-Tac-Toe is played like the original version. We've included printable donut markers, but you could also use donut holes to play this game. How fun! We told you we'd help you learn how to celebrate Donut Day in style.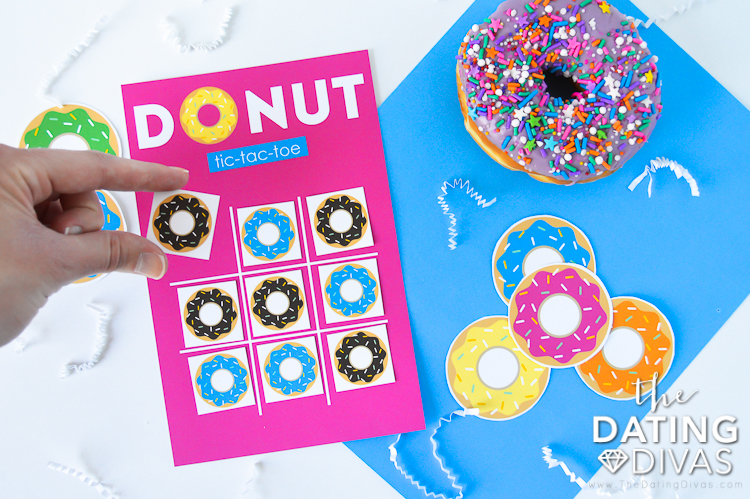 For even more fun, take a look at our Iron Chef Date and our Cupcake Wars!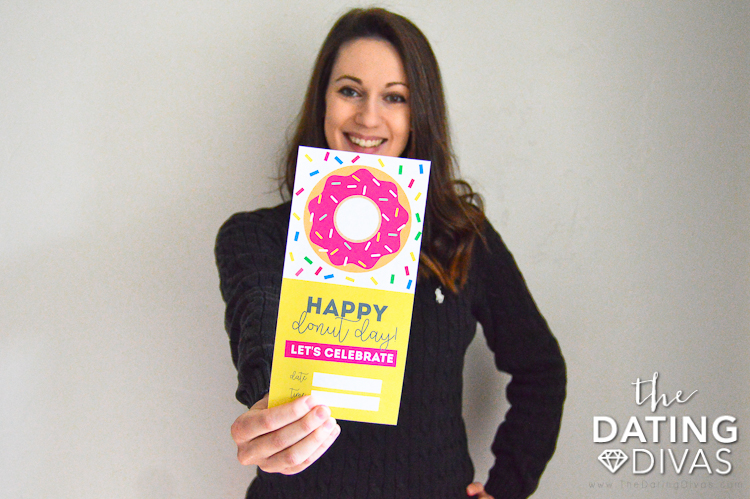 National Donut Day Date
Printables Designed by Elizabeth Edwards Exclusively for The Dating Divas