You are sitting there in the same clothes as yesterday, spit-up in your hair, with that precious baby's head on your shoulder. The days seem long and exhausting, but then somehow you blink and your sweet little baby is graduating! It's been a long road leading to this graduation but they made it, and so did YOU! This is a celebration and your graduate deserves to be celebrated. Along with graduation, means time for college and that brings a whole new level of craziness! We found awesome graduation gift ideas and perfect college prep gifts. We rounded up…
The Best Graduation Gifts!
Whether it is a high school graduation or a college graduation it is a big deal and we wanted to make sure we found a thoughtful graduation gift. The kind of gift that is meaningful and useful to show them just how proud you are! Let's get started on finding those unique graduation gifts!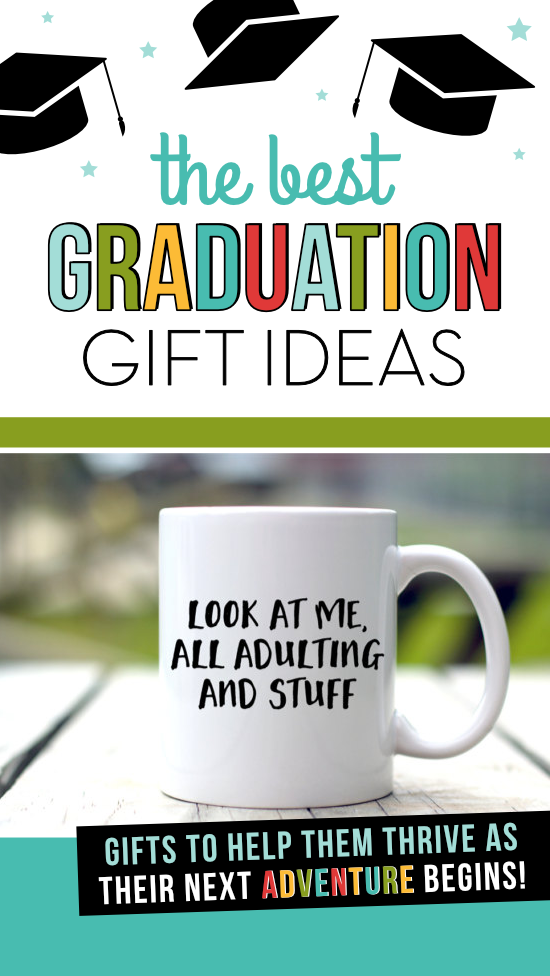 Disclaimer: This post contains affiliate links. To learn more about 'em, click here.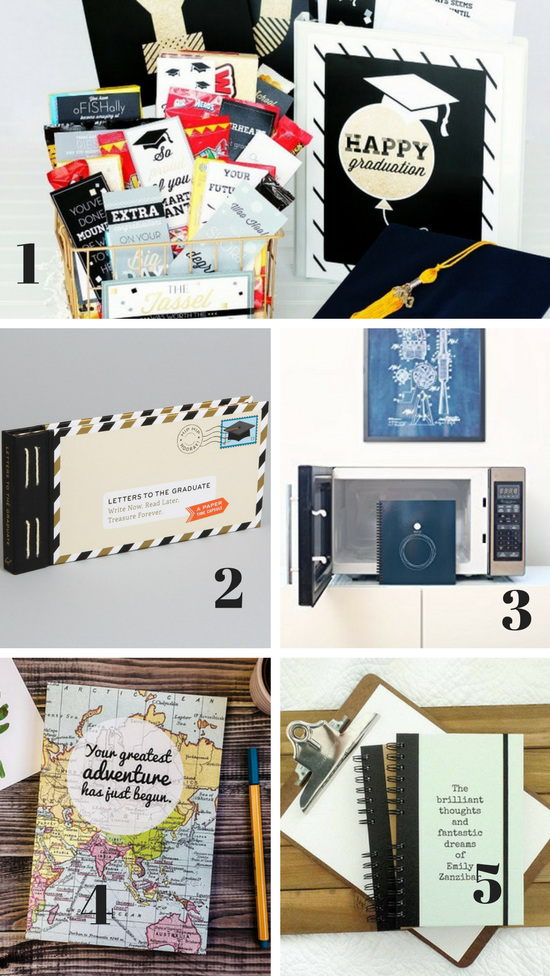 3. Smart Notebook – This notebook is magic. Once it is full, simply microwave the book to erase everything! But before doing that you can sync it through the app and save it to Google Docs or Dropbox.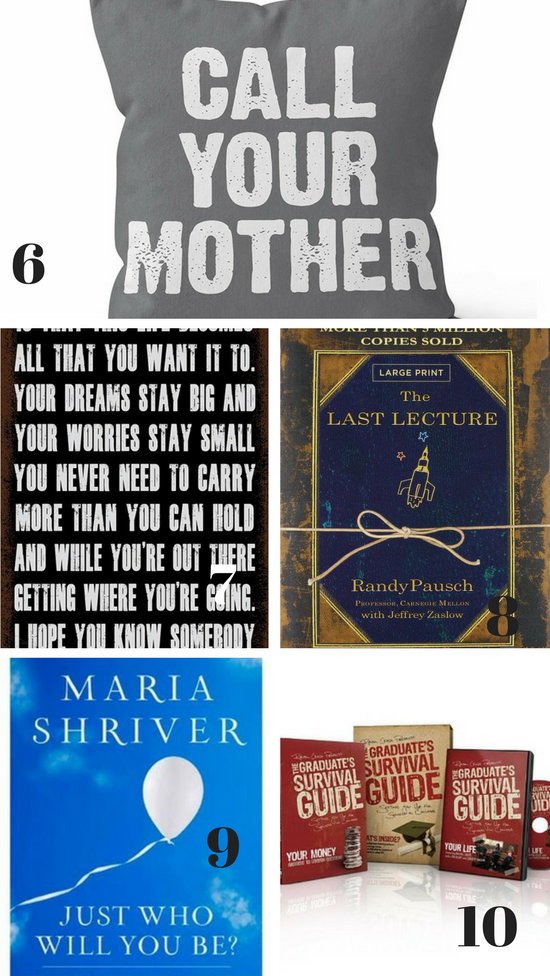 10. The Graduates Survival Guide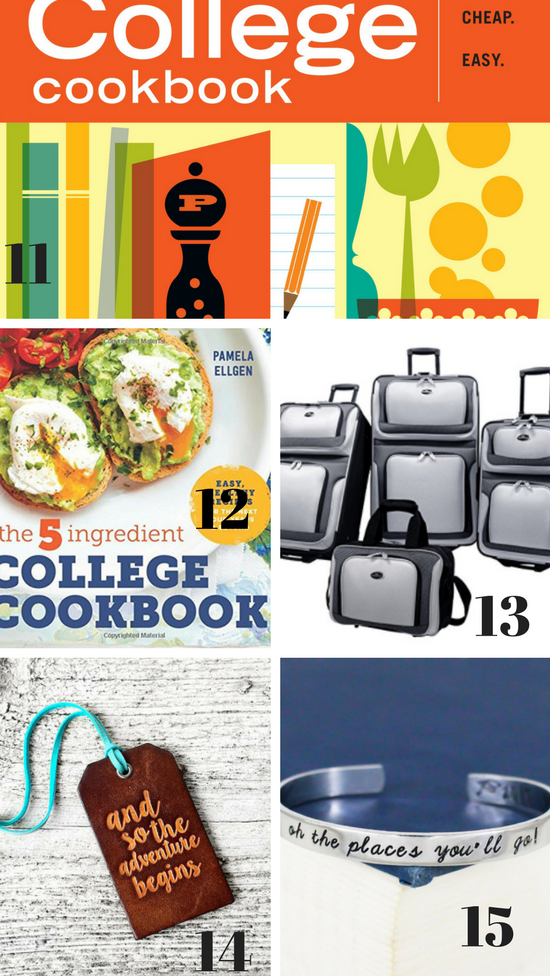 13. Luggage Set 

14. Luggage Tag 

15. Oh the Places You'll Go Bracelet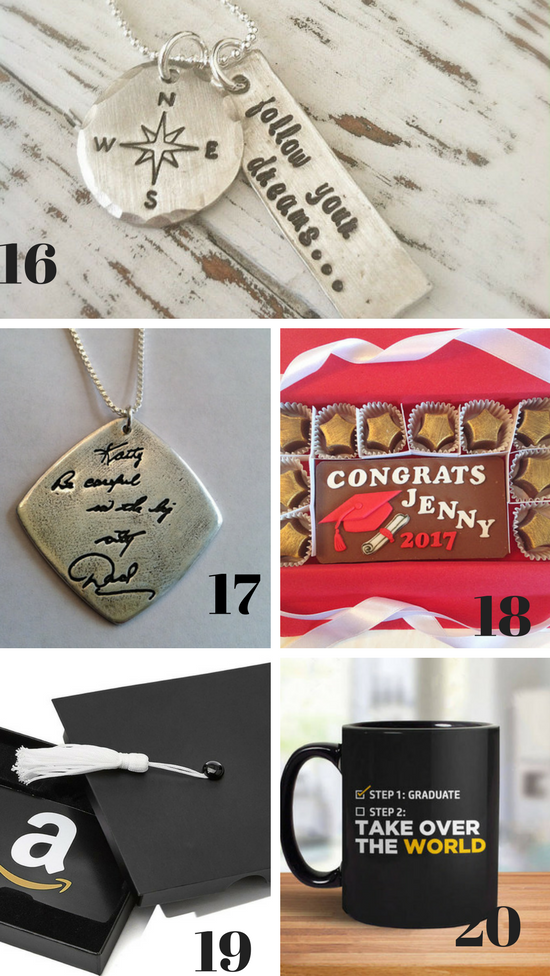 16. Follow Your Dreams Necklace 

18. Personalized Grad Chocolates 

19. Graduation Amazon Gift Card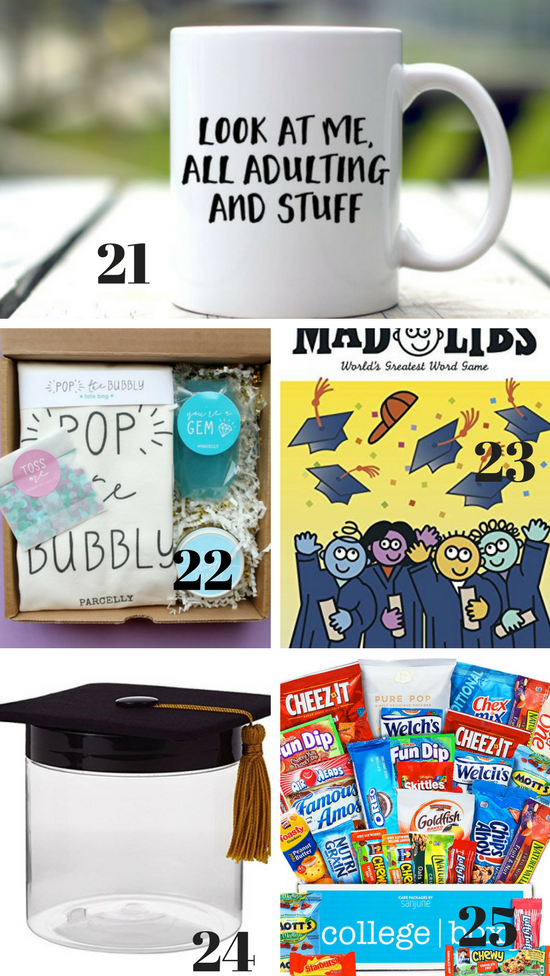 21. Adulting Mug 

22. Graduation Celebration Box 

25. College Box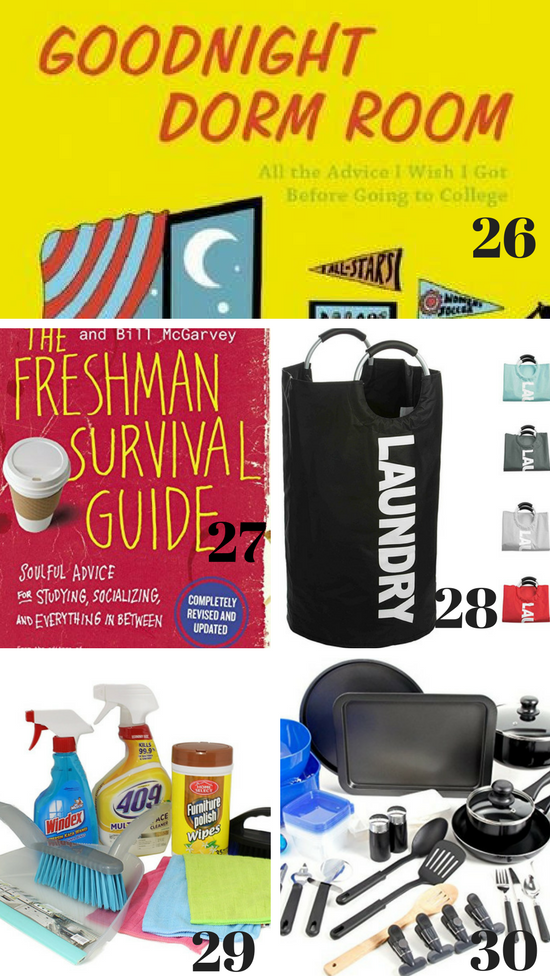 28. Laundry Bag 

Now that graduation is here, college is just around the corner! What a big accomplishment and how exciting for your grad. We hope you were able to find the perfect graduation gift to celebrate them like those yummy chocolates (who doesn't love chocolate?!) or something to practical to prepare for these next steps of life like the kitchen kit that I want right now. Either way, congrats, grad!
And make sure to check out these darling ways to gift money plus this post of over 100 Graduation Ideas!
SaveSave