When James and I found out that I was pregnant, we were absolutely thrilled!  At about week 5, all-day nausea became a constant companion along with fatigue and migraine headaches.  Ah, the joys of the first trimester!  I know James felt incredibly frustrated on some days because he just didn't know how to help me feel better.  To keep us both focused on our growing sweet baby (and not on any unpleasant 1st trimester symptoms!), I planned this fun date.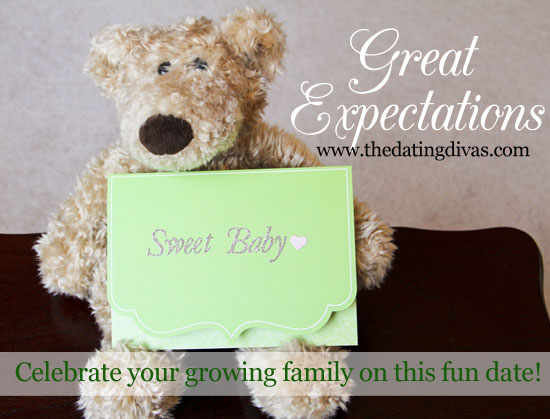 Disclaimer: This post contains affiliate links. To learn more about 'em, click here.
I left the above card out to surprise my sweetheart before he left for work.  I scooped up these green note-cards at a local craft store but you can also find them online in an assortment pack by Doodlebug Designs: Paisley Create-A-Card.
I added some sparkly sticker letters and a heart to the front and… voilà! ….a semi-homemade card in a matter of minutes!  Inside, the message reads: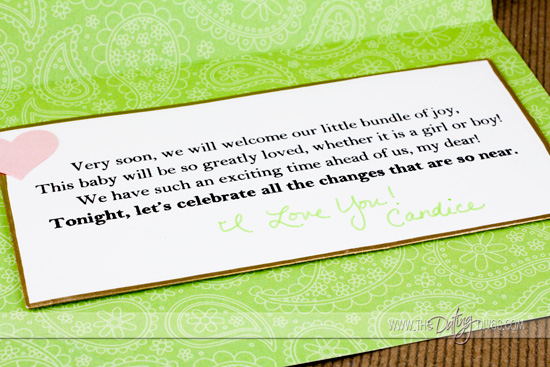 Our "baby-themed" date started with munching on the following "baby sized" appetizers: baby carrots, baby zucchini, mini crackers, and mini pretzels.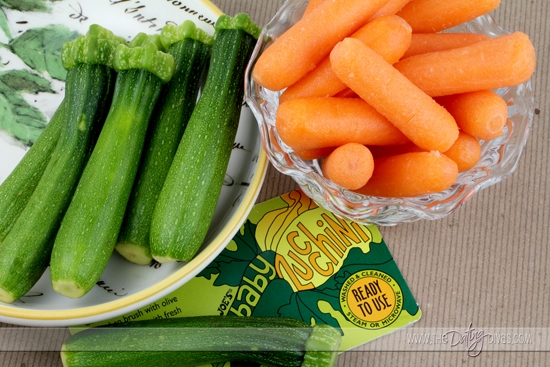 Then, we sat down to write our sweet baby a letter from both of us.  Some ideas of what to include:
Your feelings when you first saw the Baby's heartbeat on the ultrasound.
How excited you are to welcome the Baby to the family.
Reactions of some close friends and family to finding out the news.
Info on how you are getting the house ready for Baby's big appearance.
Details on the nursery design.
Recaps of any funny stories that have happened during the first couple months of pregnancy.
Description of any cravings.
Nicknames you have come up with for the Baby.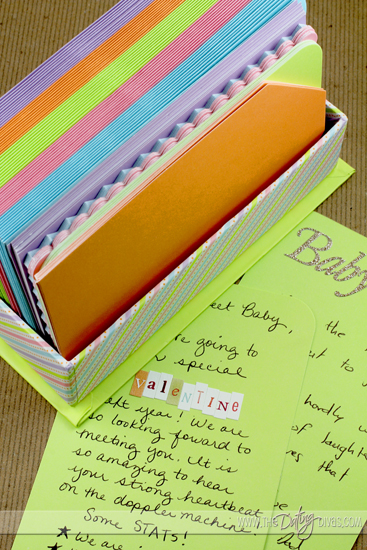 There are no right or wrong ways to complete this letter.  One thing is certain: your future Baby will treasure this early glimpse into your pregnancy.  Our conversation during this activity naturally flowed into a discussion about how we hope our Baby inherits some of each other's best traits.  After you've poured your heart onto paper and shared your dreams with your spouse, it's time for dinner and a bit of crafting!
For something delicious and easy on the tummy, we made mini bagel pizzas!  The possibilities are endless:  I loaded up my bagel with lots of veggies and fresh basil while James packed his with sausage and cheese.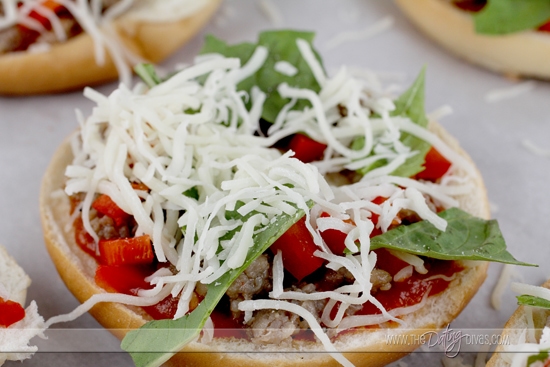 To make these fun treats, we topped mini bagel halves with our favorite pizza sauce, added toppings, and sprinkled each one with cheese.  Toppings could include: pepperoni, sausage, red pepper, onion, mushrooms… you decide!
To end our date, James and I planned out a fun and creative way to tell our friends that we were expecting!  I saw this adorable idea on Pinterest and knew we could put our own spin on it.  Here is our version of announcing Baby's arrival!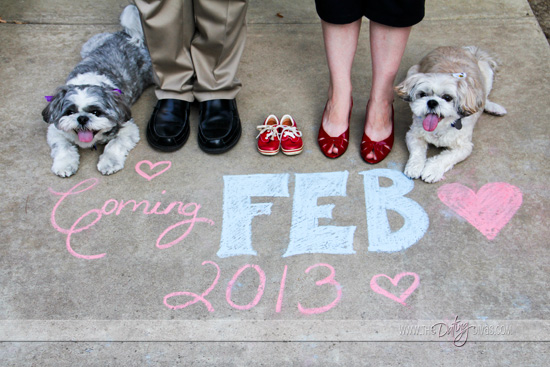 For additional ideas on how to break the big news to family and friends, check out Kiirsten's post "Announcing… Baby on Board!"  Cheers to your growing belly and family!!