I am excited to announce that my husband, Justin, is our Guest Blogger today! He was a little apprehensive since he is not the blogging type, but after a little help and some coaching from ME, I might just have him SOLD on blogging! Thanks for posting, honey. I will let you get to it. – Bridget
*   *   *   *   *   *   *   *   *   *   *   *
Posting on "The Dating Divas" is never something I thought that I would do but….. here I am! So I though that I would just get right into it. I am NOT the most romantic guy, so every year I try to make my wife's birthday really special, to make up for sometimes slacking the rest of the year. We usually go somewhere special or I give her really good present.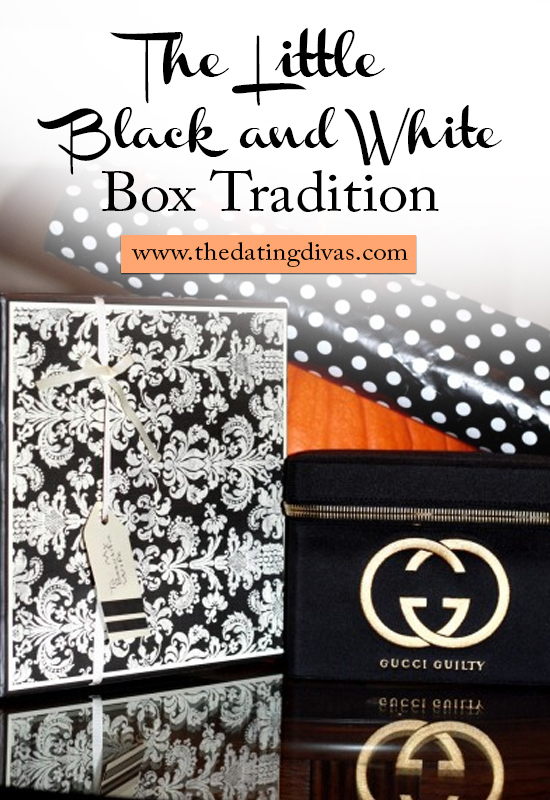 Three years ago we went to Park City and spent the night in our Honeymoon Suite again. A year ago I surprised her with the DSLR Camera that she had been wanting for a while. I wrapped it in black and white polka dotted paper and tied it with a red ribbon (pretty good, right?). She loved the camera but she also really liked the packaging. So I decided that it would become a tradition of ours to give her a pretty black and white package with something special inside that she can use all year long. This year I found a nice box at Target (black & white, of course) and gave her perfume (sticking to something she can use all year long), and a few other little things.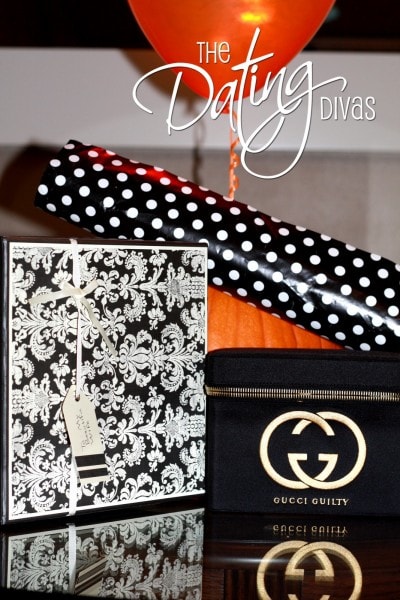 Mostly I try to listen to the subtle hints she gives me all year long about what she REALLY wants, and then I try to make that happen for her on her birthday. So now we call it the "Little Black and White Box" tradition, and it is something she has to look forward to all year. Thanks Divas for letting me participate!
Justin, (Bridget's Husband)
*   *   *   *   *   *   *   *   *   *   *   *
I definitely agree!  This is something I look forward to every year and I love that he picks up on my hints!  🙂  What is a fun tradition that you and your spouse like to do??