Dressing up for Halloween is half the fun at our house. Each year I try to purchase new costumes, not only for our kiddos, but for us too. I think I've got it figured out by buying costumes right after October 31st. That keeps the cost down for my family of seven. So last year I found these fun couples costumes for super cheap. Dom dressed up as the ultimate cheesy, "Sugar Daddy" and I as his "Sugar Baby".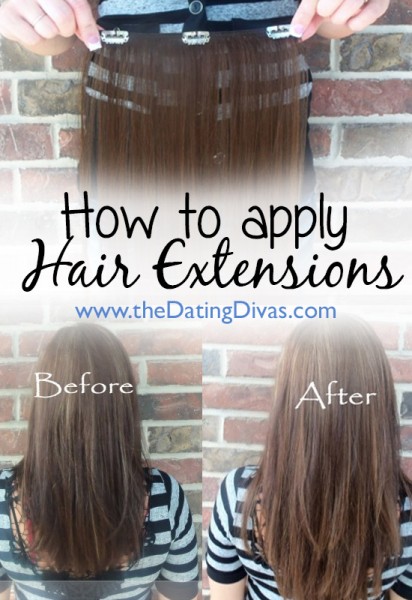 Disclaimer: This post contains affiliate links. To learn more about 'em, click here.
Here we are having a bit of fun, don't mind the duck face and greenbacks, we were in character! And YES, I got to keep the dollar bills!!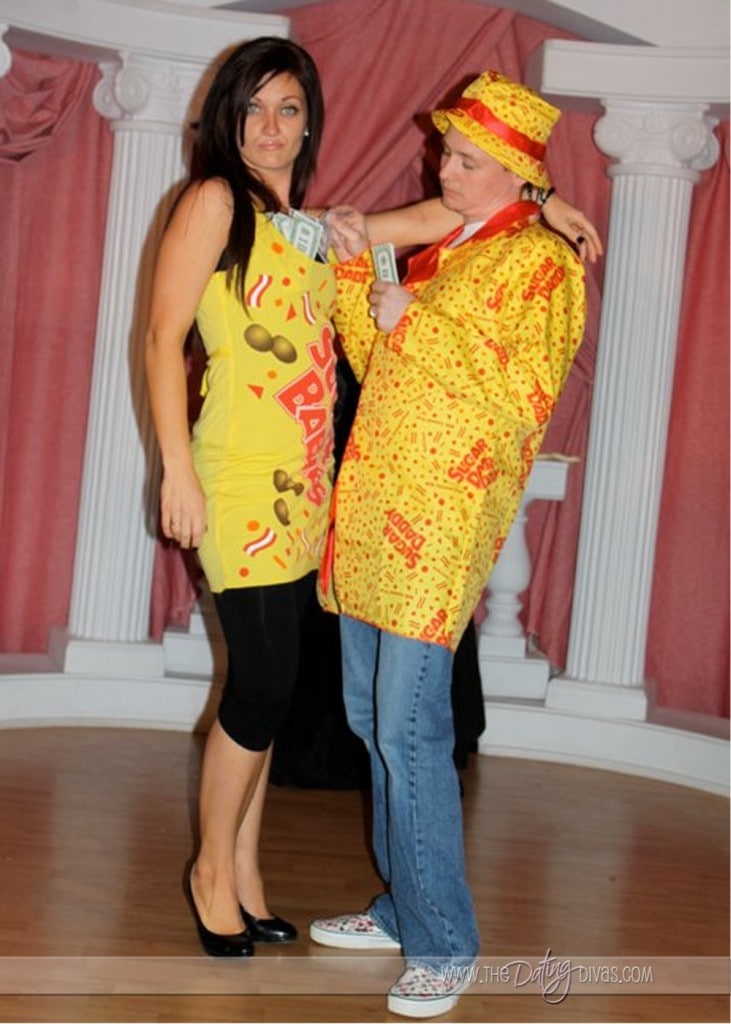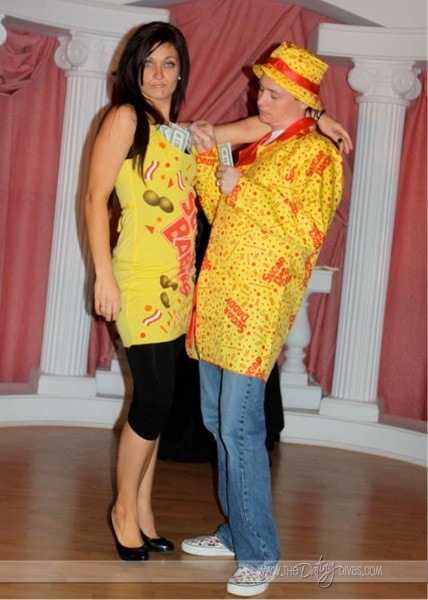 As I searched for all the right accessories for my costume, HAIR, was on the top of my list.  Being a hair-stylist myself, I wasn't looking for your average costume hair from Target or Wal-mart.  And definitely not a wig. . . too itchy! What I wanted was Long, Shiny, Beautiful, human hair for my costume. Like the kind of hair extensions that you can get in a professional salon. . .but without the high price-tag!
Well guess what??? I found the perfect solution to my dilemma. This hair is to-die for!
And to think, all it took was a quick visit to Sally's Beauty Supply to find just what I was looking for in extensions:
MUCH Better Price
18″ Length
100% Human hair
Easy clip-ins!
Euronext Clip-in Hair Extensions
The best part about my favorite new accessory is that I use them all the time. Okay, okay, so I don't wear them every day, but if Dom and I have a night out planned, I'll surprise him and throw them in. It takes all of 10 minutes to put them in. That is why this piece of your costume you can wear all year round! Promise! After almost a year of wear they are still shiny, long and full! But I am thinking about adding a new set to my Christmas wish list!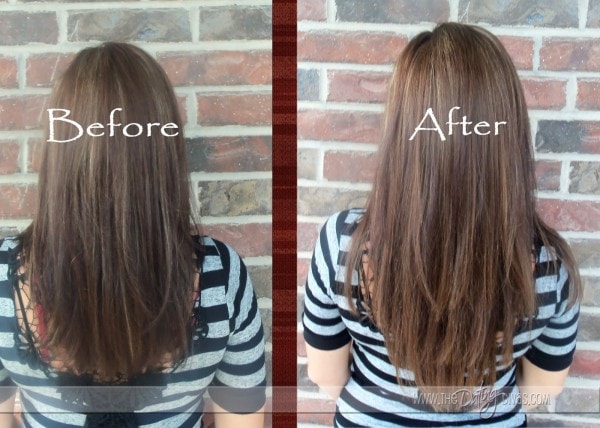 I thought I'd give you a sneak peak to just how easy these are to use! Just a few steps and you'll have fuller, longer locks!
(Complete, step-by-step instructions are included in the box when you purchase the extensions.)
Flat iron your hair
Take a row of  hair, back-comb at the base, and clip in
Continue moving up your head repeating step number 2 until all wefts are in place (8 in all)
And that's it!!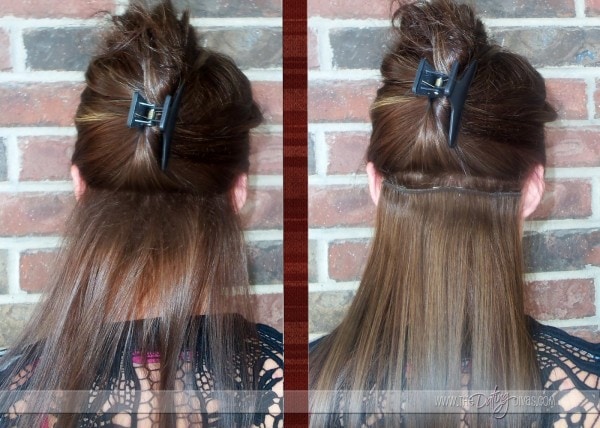 Here is a glimpse at one of the wefts. So quick, so simple, I just love them!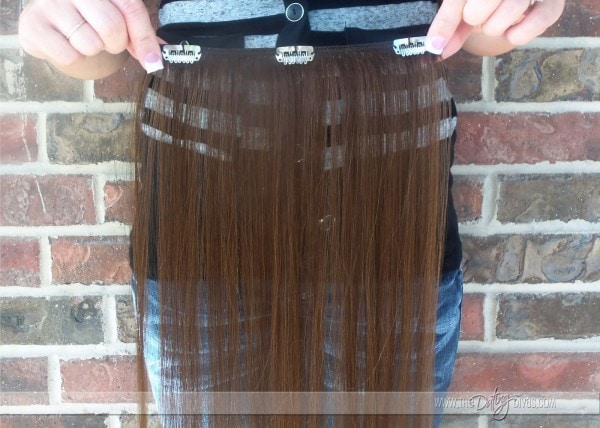 Even if you've already picked your costume out for this year, keep in mind, these are fun all year round.  As a licensed cosmetologist and certified extentionist, I highly recommend these extensions to anyone looking to change up your hair in a long way!