DIY His & Hers Stemware Tutorial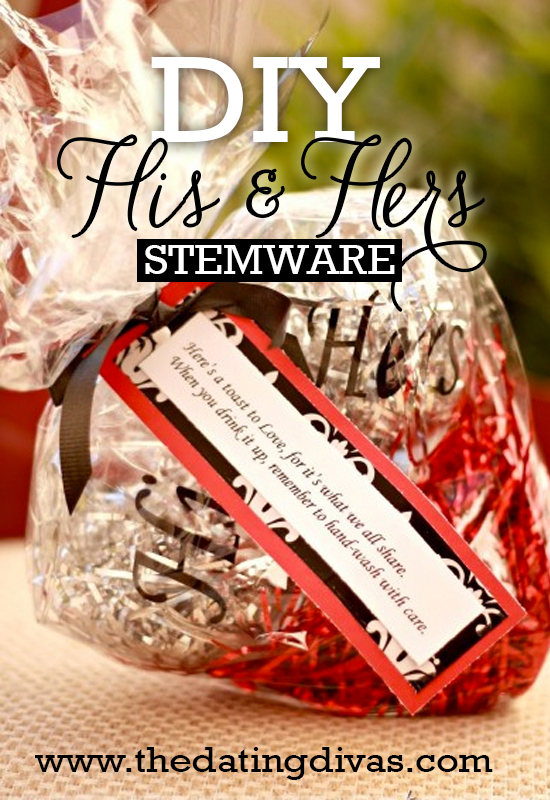 I am so excited to share my super-duper easy and inexpensive craft idea that turns your simple wine glasses into something a little more unique! I recently made a bunch of these glass sets for a game I was putting together for a date. (NOTE: You better believe that I will be posting the date in the near future, so stay tuned.) I loved these personalized glasses sooo much, I decided to share them with all my fellow posh divas during a very fun, weekend retreat. And now, you get to know the "know-how" to make your very own!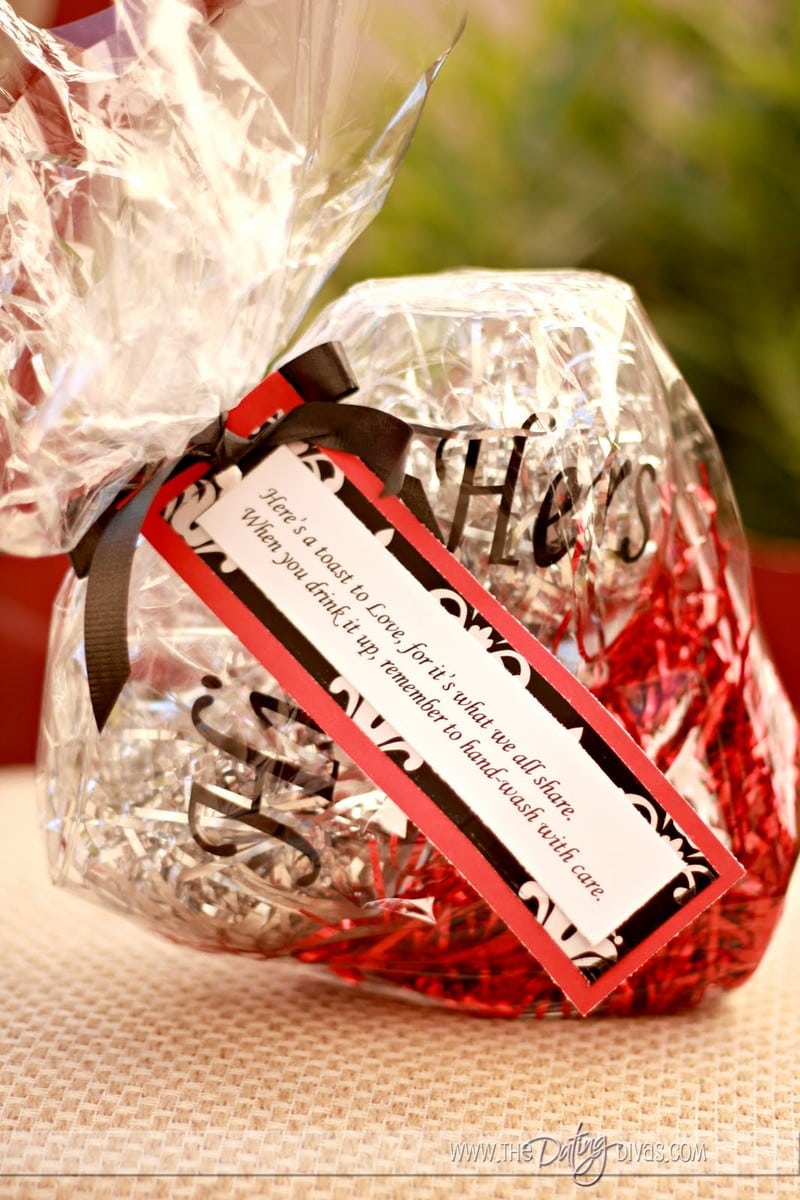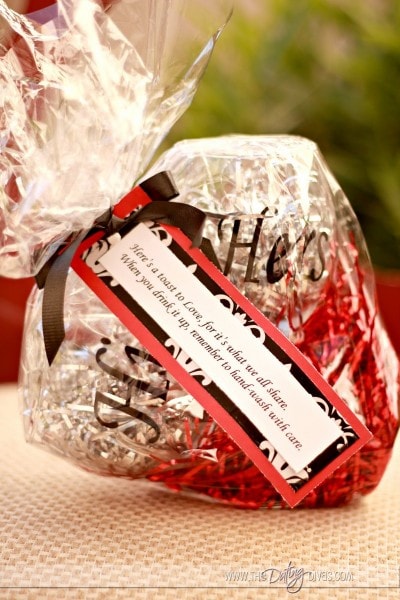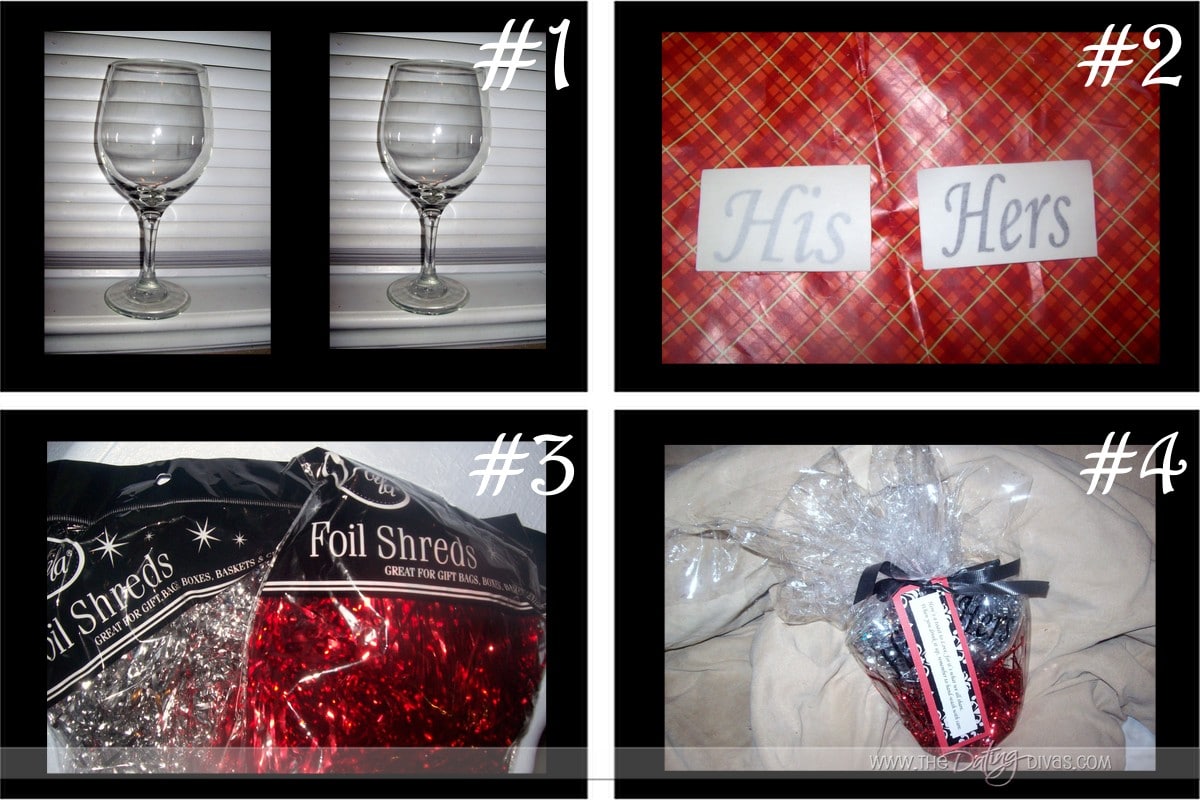 Item Number 1: Two of these fancy wine glasses!
Check out your local dollar store for a great selection.
Item Number 2: Romantic vinyl wording
(I am doing my example using "His" & "Her" wording, but I think it would be super cute to go one step further and personalize them with your names!)
It is easy to purchase vinyl online. Just email Lisa at vinylspeaks@yahoo.com and order yours today!!
Item Number 3: Flashy red and silver filling
Another great dollar store purchase. Don't let your eyes deceive you, a little goes a looong way!
Item Number 4 : Cellophane and black ribbon
Because of the great invention of cellophane your cute gift is now very pleasing to anyone's eyes.
Once you have the above items in your house, the fun part begins! Start by peeling off the back part of the vinyl. (I'm sure there is a better term for it.) I went ahead and just "eyeballed" the wording for straightness.
When you have yours lined up, just go ahead and stick it on. When it adheres to the glass there is no moving it, so make sure you put it where you really, really want it. Next, you will need to take a credit card and press down on the vinyl, over and over again, while the top paper is still on. This helps get all the bubbles out of the vinyl.
(Tip: This is a fun activity to get your kids involved in. My older kids love to do crafts and it makes them feel all grown up to be able to do what mommy does).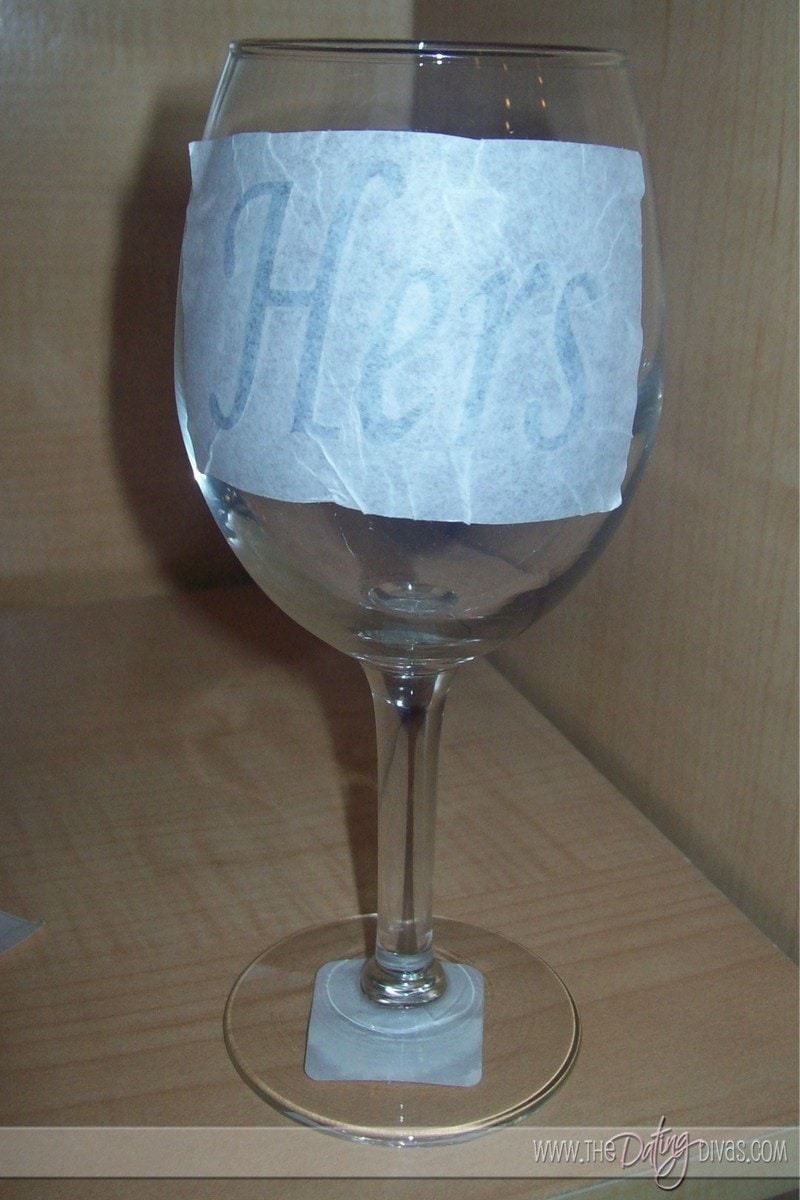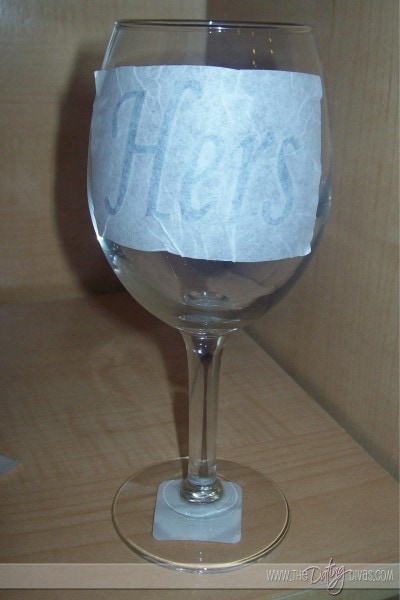 Next, take your time in peeling back the top layer. If you go too quick, the vinyl may lift with the top paper.
You're almost done…..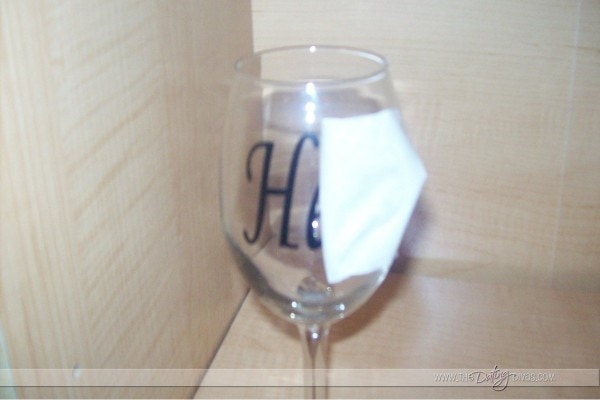 Go ahead and repeat those steps on your second glass….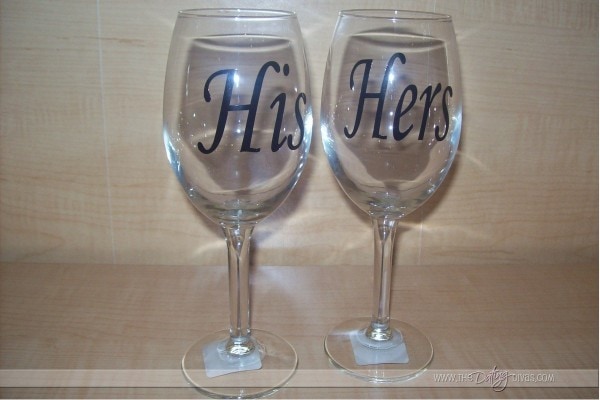 Remember that filling you bought??? Now you get to make your glass all pretty. I stuffed the silver filling in the glass while I left the red at the bottom for a great dazzling look! I then wrapped the set in cellophane and tied it off with the black ribbon. I added a little touch of cuteness by tagging the set with some craft paper that I had around the house. I printed off a little riddle that I thought up on the spot! After all, I needed to remind my friends how delicate their glass sets were and to always remember to give them TLC.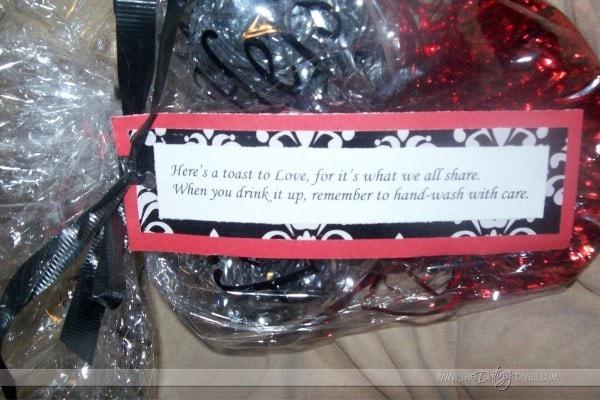 This is a great gift for any occasion!
(Tip: Not to mention – how cute would they be with your kid's names on them!? My kids would just eat that up……I think I just came up with a new project.)
This post is linked up to: