Master Bedroom Makeover
Hi Dating Diva readers! I'm Jen from Tatertots and Jello and I am so excited to be here. I'm sharing some tips on how to make your bedroom a romantic retreat.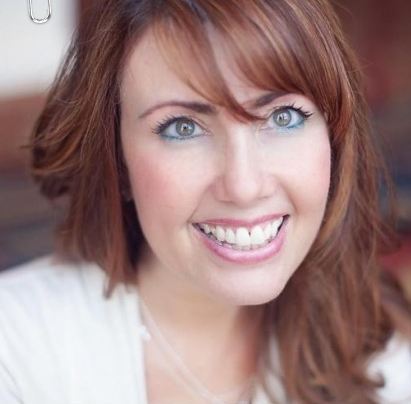 Here's a little back story on us. We have lived in our home for 11 years. Over that time I have decorated every space in our home, except for our master bedroom. How sad is that? The room that is should be a special retreat instead turned into a place where clean laundry piled up, waiting to be folded and piles of papers and books accumulated. Plus, as our family has grown up, the kids have become teenagers and we needed a place where we could retreat from the noise and craziness.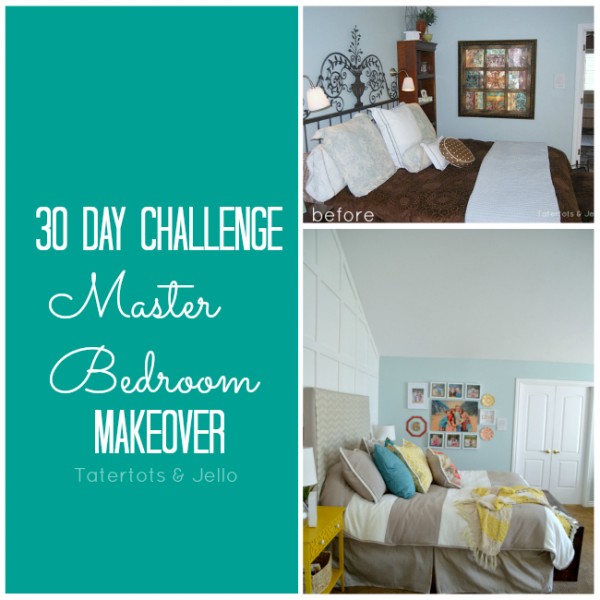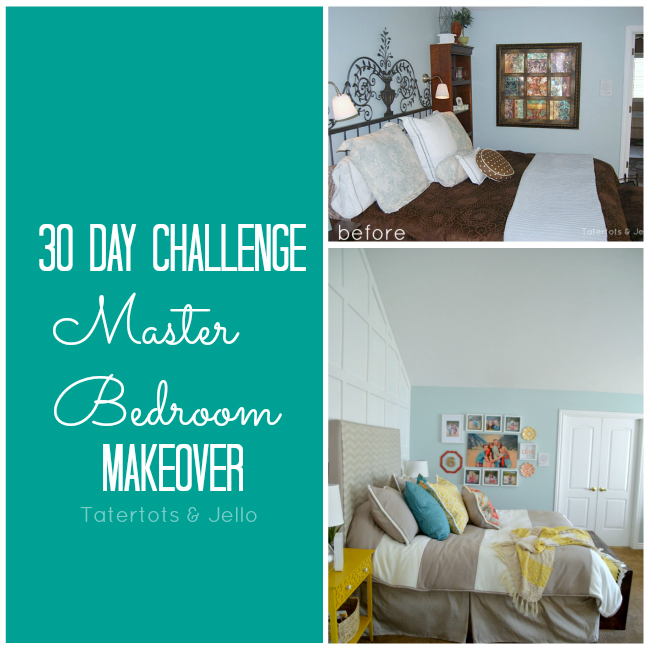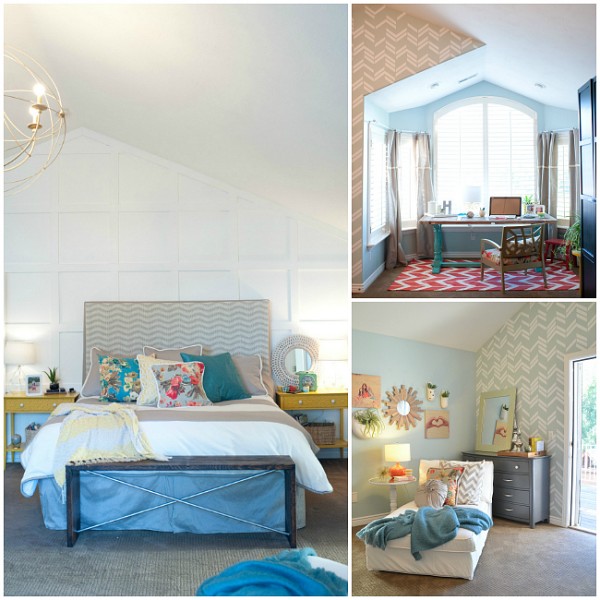 Finally I had enough and decided to work on our room. And I have to say that it's our favorite room in the house now! Some of my favorite parts of the room makeover are a little sitting area where we can relax, and a nook that I transformed into a little work space area. I know that my room makeover was a big one, but along the way I discovered some easy ways that anyone can incorporate to make their bedroom a little more relaxing and romantic.
1. Create a place where you can relax. No matter what size bedroom you have, you can carve out a little place where you can read a book, snuggle up and watch a movie on your iPad or laptop or just talk. I had a wall in front of our bed where we had a big armoire that we didn't really use. I bought a chaise from Ikea and paired it with a pretty table with a mirrored top and soft lamp. And it makes a great place for an afternoon nap.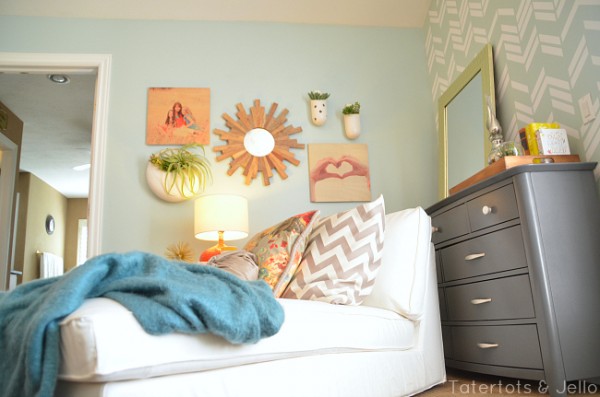 2. Make your bed a comfy place. Recently while traveling I stayed at a really nice hotel. I loved the soft, downy comforter, high thread-count sheets and fluffy pillows. I set out to create as welcoming and comfortable bed as that hotel. I found some amazing sheets and pillows. I slip-covered a headboard with a rich fabric, and I create a duvet cover that's pretty and so soft and inviting.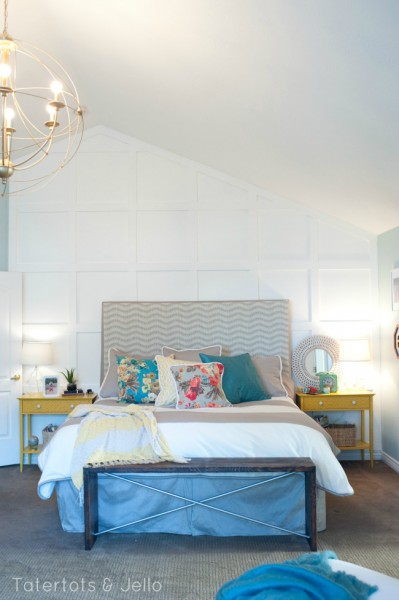 3. Cut out the clutter. There's nothing less romantic than a pile of unpaid bills or unfolded laundry staring you in the face. Now I keep the laundry in the laundry room and the bills downstairs. I found some console tables that I paired as nightstands. I put pretty items on the nightstands. And I make it a point to keep the surfaces clutter free. On the shelves below I bought some inexpensive baskets and I keep things in those like tissues or books. Having a pretty and uncluttered space really reduces my stress at night and makes our bedroom a more inviting place.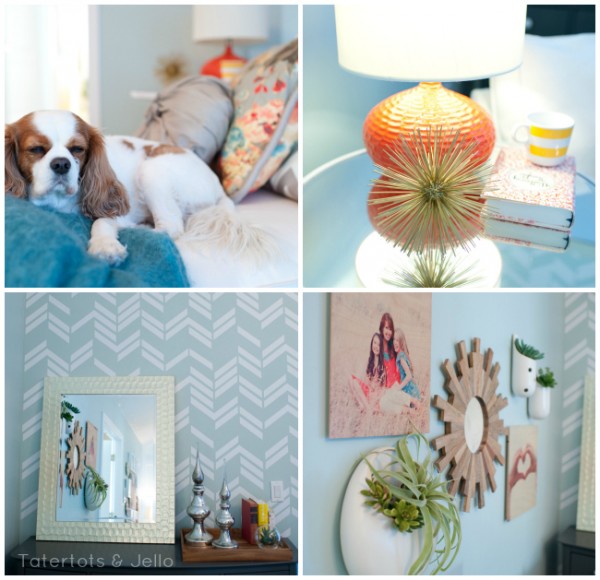 4. Make your space as light as possible. Before, my room was filled with dark brown. It was dark and unwelcoming. We created a pretty white focal wall on one side of the room that really draws your eye upwards and makes the room seem brighter. I also applied a herringbone pattern of vinyl wall decals that my friend Shelley from House of Smiths (along with her cute husband Cason) designed and helped me hang. The white herringbone really brighten up the space and I love looking at the wall as I lay in bed. And finally, I created a high-end looking light that really is the focal point of the room. It's an inexpensive Restoration Hardware knock off and it really lights up the room.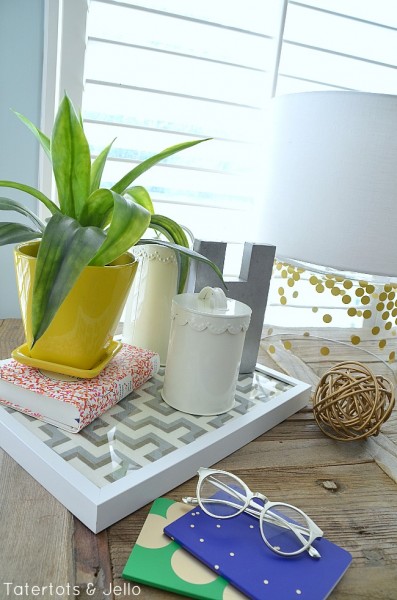 5. Bring in some natural elements. There's something about nature that is very romantic. Whether you have a vase filled with pretty flowers that you change out every week or a pretty plant in the corner. Having something that's really growing makes a space so much softer. I put a little plant in the corner of my nook, and I also created a hanging succulent wall in my little reading space.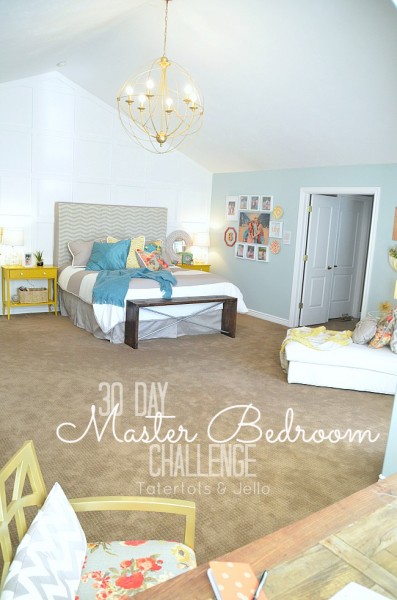 I really think applying any of these elements to a master bedroom, whether in a small or large way, really makes a difference and will help you create a more welcoming, relaxing, romantic space! You can find out more about what I did to transform my bedroom at my Master Bedroom Makeover Reveal.
Thanks for letting me stop by and share my space!
xoxo