How to Make Playdough & Other Recipes
Are you looking for fun, at-home ways to entertain your kiddos? Well, look no further! This set of printable sensory recipes for kids has everything you need to create some truly touch-worthy concoctions. You'll learn how to make playdough, as well as getting an easy slime recipe; a how-to make kinetic sand recipe, the best slime recipe, and our favorite moon sand recipe. Plus, all of your sensory recipes are designed in a super kid-friendly way. So fun, right?! Let's take a look and get cooking!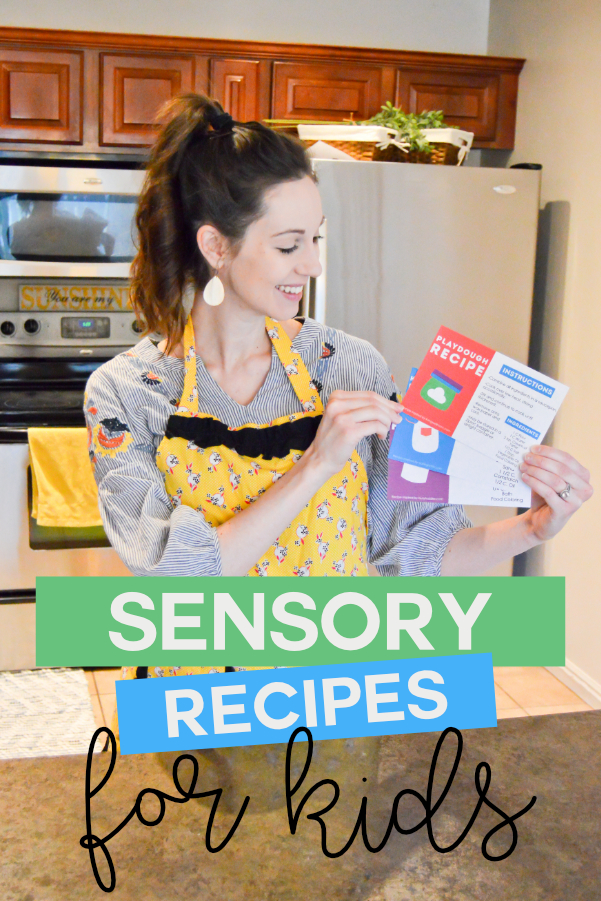 Disclaimer: This post contains affiliate links. To learn more about 'em, click here.
But first, let's give a designer shoutout to Diva Elizabeth. She helped make these DIY playdough and other recipes a reality with her gorgeous designs!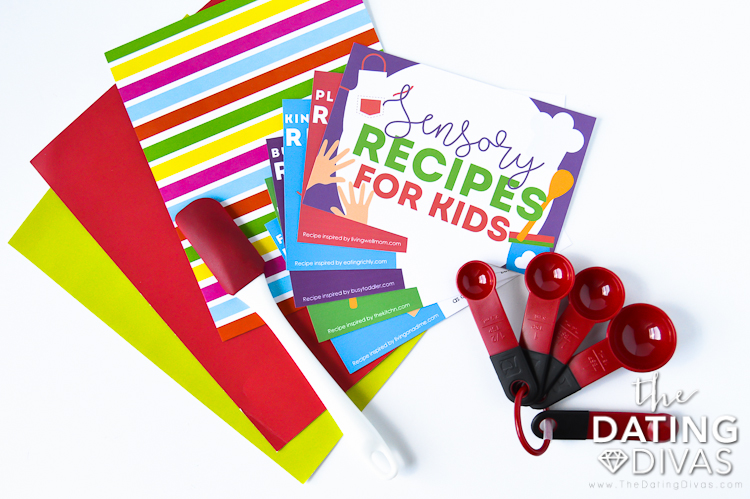 What are Sensory Activities?
Sensory activities are literally 'hands-on' activities that revolve around one of the five senses – in this case, TOUCH! All of your printable recipes will allow your child to explore that sense in a fun and unique way. It will not only encourage their curiosity but also helps to promote development. So great, right?! Take a look at the included TOUCH sensory recipes below, and keep reading through the post for a more detailed description of them:
DIY Playdough Recipe
Easy Slime Recipe
How to Make Kinetic Sand Recipe
Finger Paint Recipe
Cloud Dough Recipe
Bubble Foam Recipe

How to Make Playdough
One of our favorite included recipes is for DIY playdough! Utilizing just a few ingredients that you probably already have on hand, this DIY playdough recipe is the perfect recipe to start with. After all, what kid doesn't love building and squishing their little hands in it?! Best of all, it's totally non-toxic and safe for eating. We call that a win!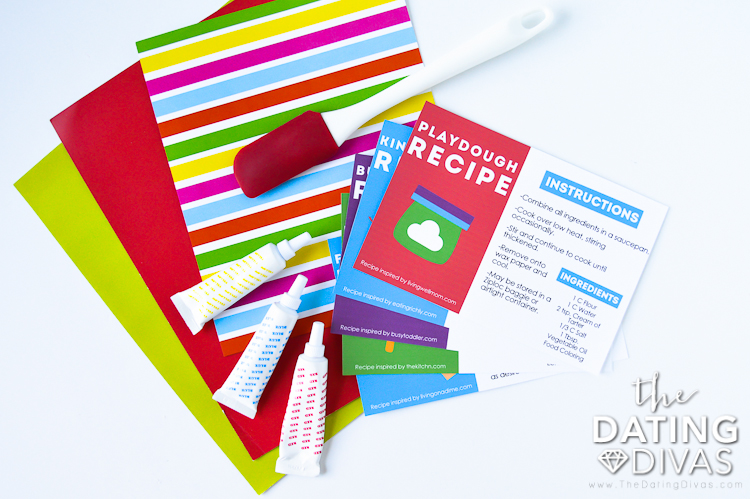 Easy Slime Recipe
Next up, the best slime recipe ever! This easy slime recipe uses only 3 ingredients and is so quick to make. We promise your littles will love showing this ooey-gooey goodness off to all of their friends. Plus, you'll love how easy it is! It really is the best slime recipe ever!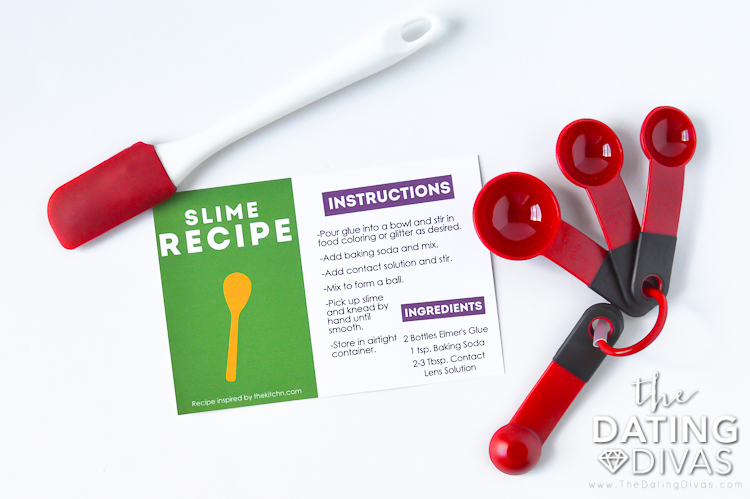 How to Make Kinetic Sand
If you've never experienced the joy (and weirdness!) of learning how to make kinetic sand, you're in for quite the treat. Also known as moon sand, this uniquely textured play sand can be molded, crumbled, and shaped. In addition, you can dye it in different colors or add glitter for even more fun!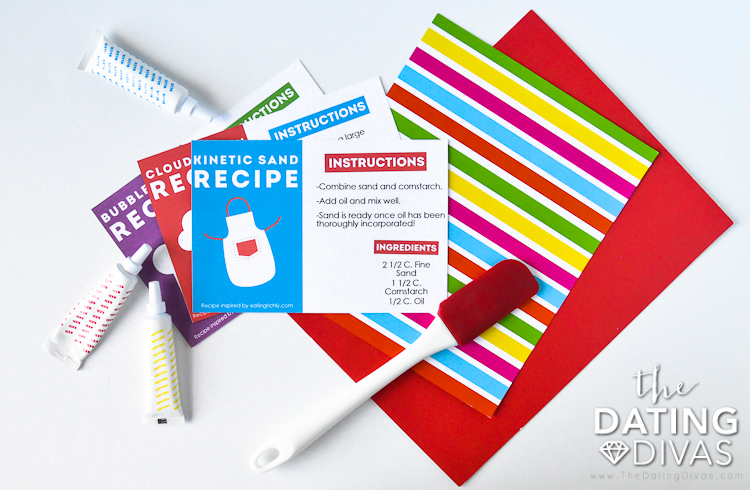 Finger Paint Recipe
In addition to learning how to make playdough, one of our all-time favorite recipes is the classic finger paint recipe. After all, what's cuter than a little tyke or toddler making fingerpainting creations?! We bet you'll want to dive right in with them! Just be sure and pop an apron on before using it!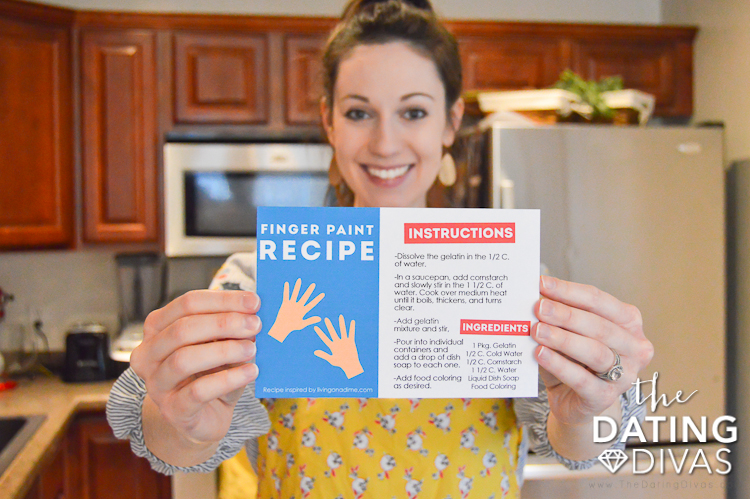 How to Make Playdough Date
How fabulous are all of those recipes and ideas?! We promise your kiddos will love creating and using these concoctions. Additionally, you could tweak these ideas slightly and turn this into a super fun TOUCH sensory date for you and your sweetie! Simply pick a few of the recipes to create (how to make playdough one is our favorite!) together! You could even try using the finger paint recipe in the bedroom…[wink!]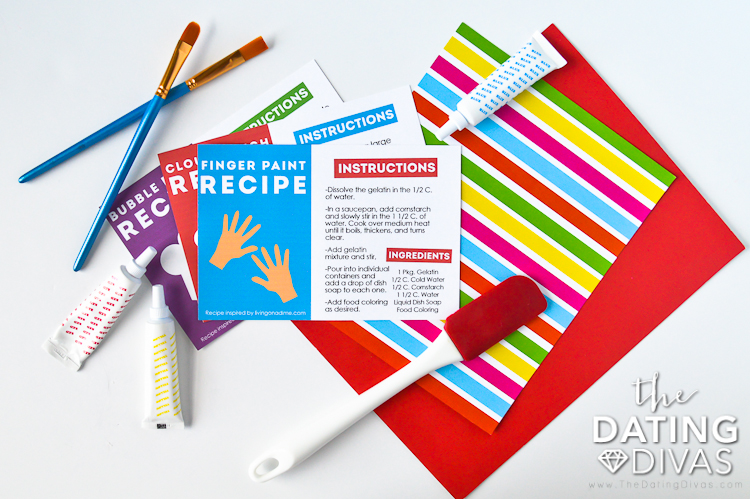 For even more family fun, take a look at our Family Movie Night and our Year of Family Date Activities!
Sensory Recipes for Kids
Printables Designed by Elizabeth Edwards Exlusively for The Dating Divas