I have the most amazing husband in the world, as I am sure that many of you can relate to. He does so much for me and makes me feel special in so many ways. But recently he went above and beyond the call of duty for the family as well as me. He was there for me and picked up the pieces that I was dropping and didn't complain once. This is something that really makes us stronger and makes me realize how truely wonderful he is to me and my family.
My beautiful grandma passed away recently, and it was partially unexpected. The good news is that she died peacefully in her sleep. The bad news is that I wasn't ready for her to go. It hurt really bad and I kinda lost it for a little while.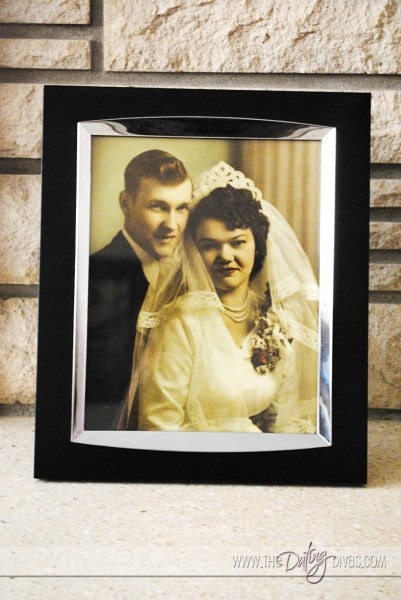 My grandma was a very special lady to me and I can't even remember a time that she wasn't around for anything in my life. She was like another mom and needless to say, I didn't take losing her very well.
The day that we lost her, my dad called and asked my to come up to the house. He had been her caregiver for a number of years and was losing it himself. So I asked Brent, my wonderful husband, to take care of the kids until I got back. He was supposed to go to work but told me not to worry about him, as he would figure something out. I ended up being gone all day and Brent had taken the kids to work with him for a few hours before coming home to finish the day on the computer. Brent called to check up on me several times throughout the day but never once asked me to come home. This made my day easier, as my dad and I spent the day crying and revisiting memories.
This first day was only part of what great things Brent did for the family. I was gone a lot to help my dad and family during those first few weeks.I would leave in the evening when he was home. Brent would make dinner, clean-up, and get the kids ready for bed. He would let me cry to him and he would hold me as much as I wanted. He seriously held things together for me while I was dealing with a lot internally. I would cry all the time for no reason, and I was still going to work. So when I would get home, I was so tired emotionally and physically, Brent would take care of things. I would play with the kids while he did most of the work.  It was amazing how he handled things when I couldn't. My grandma was part of my everyday life and I would pick up the phone to call her or expect to see when I went up to her house.
But really he was great with the family as well. He helped several times as my dad called to move furniture, clean up messes, and take care of other miscellanous jobs. I didn't know how I was going to get through the pain but I know that my husband was right by my side no matter what and he was great. The things he did for me and the family were amazing. He didn't have to show me he loved me because I felt it through every action he did during those few weeks where I was really struggling.
The good news now is that I have created an amazing book of memories about my Grandma and Grandpa. It helped me to heal and know that she is in a much better place now and that I will get to see her again someday. It still hurts when I think about it, but my husband is an amazing man who will always be here for me to get through the hurt. He will let me share my thoughts or feelings, as well as cry on his shoulder. He was there for me in such a big way and allowed me to grieve with kids around so they wouldn't see. I appreciate him and love him with all of my heart. Thank you to Brent for helping me during a hard time and showing me why I fell in love with you!