My husband, Justin, is always good to show me the love! He always picks up my favorite candy when he goes to the store, and he's pretty good to do the dishes every night. However, I was so touched the other day to come home to this: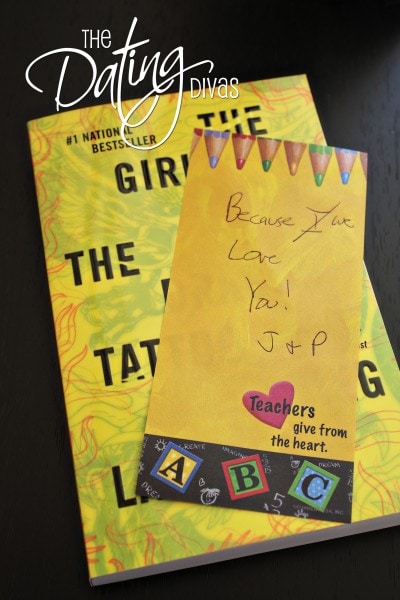 I had been at a dentist appointment all day (Which I do NOT enjoy! Darn root canal gone bad!) and he'd come home from
school
to watch our little guy – sacrificing precious study time. Justin then kept him while I was at a meeting that night. When I got home late, he'd put our son to bed, cleaned up, and had this book I've been dying to read on the counter with a simple note. I
cannot
tell you how much it means to me that he remembers the little things.