The divas decided that we wanted a section on our blog where we could "highlight" the men in our lives.  I mean, they truly are the reason we started this whole thing!  🙂  So – the "Hubby Highlights" will be dedicated to us talking about why we love our husbands or awesome things they may have done for us.   Basically, a celebration of the men we married.  I will jump-start it all by telling about something my husband recently did:
I came home after another exhausting day at school…to THIS: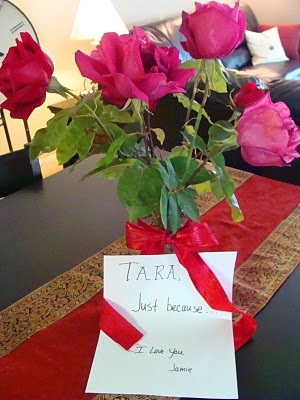 Freshly cut roses from our back patio with the SWEETEST note from Jamie!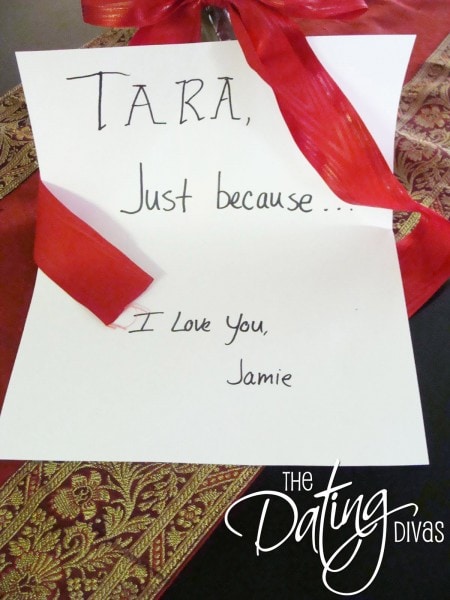 Here's a glimpse at some more of our beautiful flowers we get to see each day…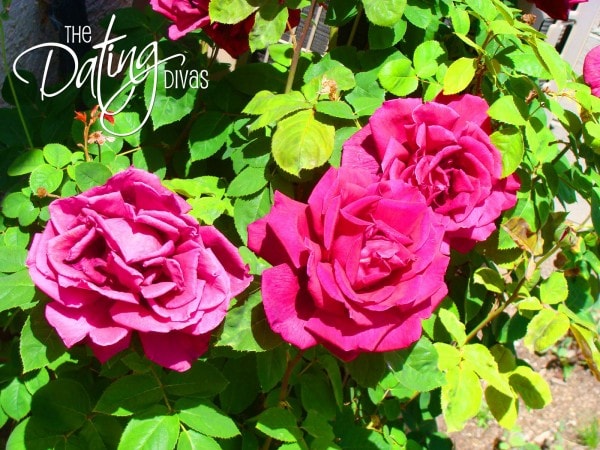 Such a simple act of love that made a WORLD of difference in my day!
Roses are my FAV…and Jamie knows just what to do to make me smile.
How on EARTH did I get so lucky!?!