Another year is about to come to an end, but first…we want to thank all of our amazing sponsors for giving our readers a year of fabulous deals! They have shared their many talents and given our readers something special. So in the spirit of giving, we would like to give back a big applause and "thank you" for spending your 2011 year with all of us here at The Dating Divas!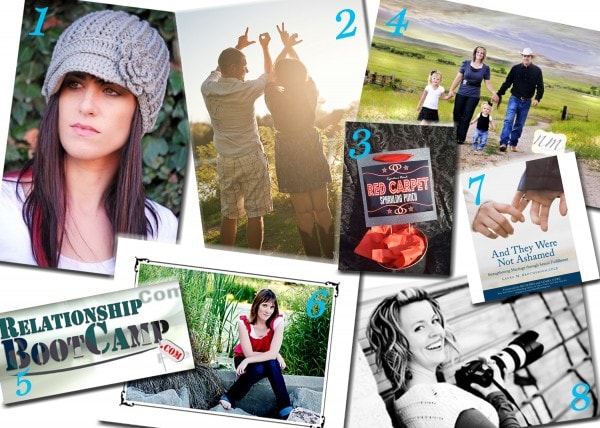 Disclaimer: This post contains affiliate links. To learn more about 'em, click here.
noVae Clothing – If you hadn't noticed, we Divas are clothing fanatics! You've just got to a love a good source for clothes when you find one…that is why we want to share our little secret with all of you! Okay, well, maybe it's not quite a "secret" now, but if you're looking for some stylish, yet modest clothing…noVae will be your new favorite place to shop! Hurry on over and check out their selection!
Micah Folsom Photography – Micah is one of our fabulous Dating Divas photographers! She is one talented woman that has a unique ability to capture a precious moment and turn it into a lasting picture. If you live in Stillwater, OK or SLC, UT then Micah is your girl! Start out 2012 with pictures of your family that will last a lifetime!
Lil' Buckaroo Designs – Have you seen Aileen's latest I Love You Because printable created just for you? It's adorable! Aileen is an extremely talented digital designer who has helped us Diva's bring many of our creative dating visions to life. Whether you're looking for announcements, invites, or cards, Aileen has the talent to make it special! You can also shop her etsy store for more of her adorable designs!
Nicole Martin Photography –  Nicole is another photographer on The Dating Divas team and she is surely one to capture those defining moments in your life! She is a gifted photographer that is able to capture life through her lens. If you live in Utah or Wyoming, Nicole is the photographer you've been looking for!
Relationship BootCamp – This exclusive couples retreat is a powerful tool that provides a true service in helping establish strong, lasting relationships in harmonious surroundings. Many couples from all walks of life have gained the tools for lasting success in this program, and you will too! Call Margaret at 949-734-LIFE (5433) to reserve your spot or visit: couplesretreat.com.  They also have their monthly "Relationship BootCamp" which is available for anyone and everyone, visit: relationshipbootcamp.com.
Shadeleaf Studios – Shallyse is another member of our talented "photography team" and has created impressive photos to make our website stunning! She has a true talent of capturing those moments within a moment that warm your heart and through a print…will warm your home! She is currently living in North Carolina….so those of you living in the Carolinas, we're totally jealous!
Strengthening Marriage – With 2012 right in front of you, now is the time to really give your marriage a boost…especially in the intimacy department. Laura Brotherson is a dear, sweet friend of ours who we have a great respect for personally and professionally. She is the advice expert on how to create a mutually fulfilling and intimately connected relationship. If passion is what your missing, Laura Brotherson can help you recapture those newlywed feelings!
AK Studio Design – Abbey from AK Studio Designs is one of our go-to gals making the picture magic happen here at The Dating Divas. She has gorgeous pictures on her blog…so you can see just why we have been so impressed! If you are looking for an ah-mazing photographer and you live in Southern Utah, definitely check out AK Studio Design! You won't be disappointed!
And in case you missed out on these fabulous deals…here they are!
Don't forget to check them out one by one, because you may just find something you've been dreaming of!
We would also like to give a warm 'thank you' to all of our readers who continue to amaze us with your outpouring of love and support for what we do! We are thankful to all of you and hope that our efforts are improving your marriages by leaps and bounds. Here's to another year of dating our hot hubby's!