St. Patrick's Day Romance Tip
Leprechaun Trap
Have you seen the elaborate Leprechaun traps on Pinterest these days?  We couldn't resist putting our romantic twist on this cute tradition!  Ready to set a "love trap" for your partner that ends with a little mischief in the bedroom?!  We thought so! (wink!)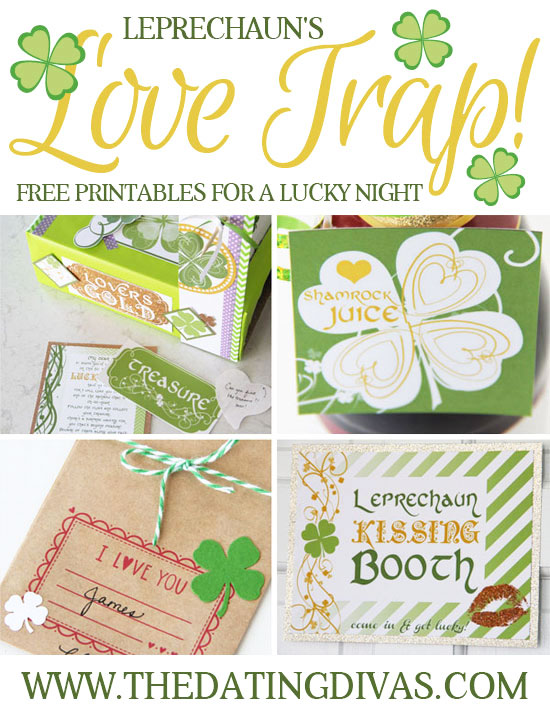 Disclaimer: This post contains affiliate links. To learn more about 'em, click here.

Kristin of CdotLove helped us design an amazing set of printables to accompany this "intimate moments" date that is full of DIY St. Patrick's Day gifts for him.  With a little time, creativity, and our set of printable designs, you will be crafting a St. Patty's Day scavenger hunt to remember!
After you've downloaded and printed the designs on cardstock, follow these directions to set up 3 activities for your hubby to enjoy!
Station 1: Invitation and "Love Trap!"
Start your night off right with our invitation that hints at all the fun in store!  You will position this paper near your own DIY leprechaun trap.  I modeled mine after Mama Max's cute design.  You can read her full tutorial HERE.  In the printable collection, Kristin included several pages of fun labels, shamrock stickers, and hearts to make decorating your trap a breeze! I used an old shoe box, a wooden skewer, fishing line, green wrapping paper, Kristin's designs, and washi tape
to construct my own version.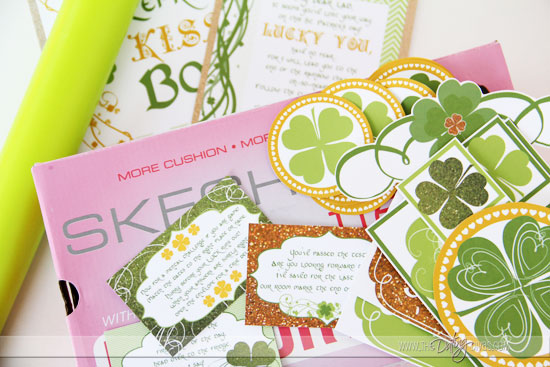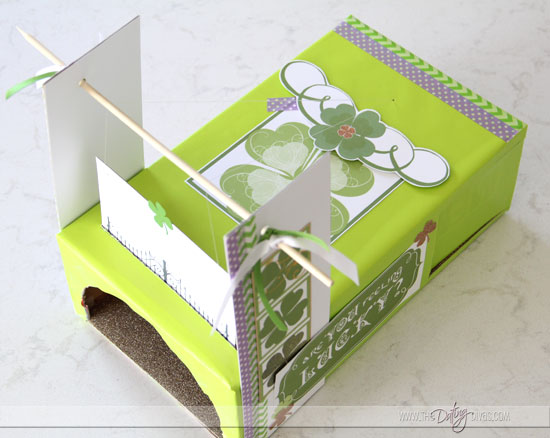 Inside this "trap" I placed the first clue on the candy weight.  You can make this portion even more spicy by adding a piece of lingerie or other intimate item for your man to find!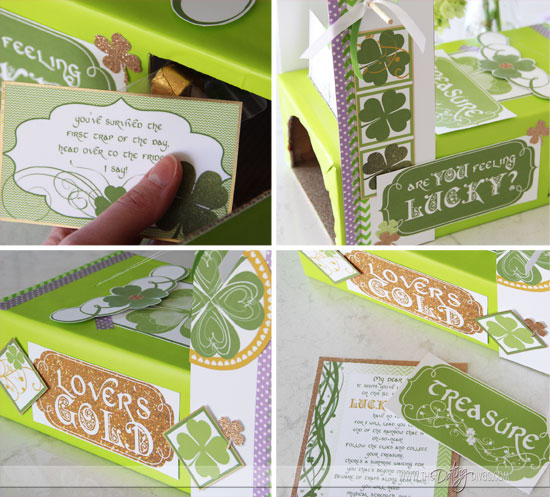 If this sounds too complicated, don't stress one bit!  Your official leprechaun trap can be as elaborate as you want.  Here's an alternate idea: Hide the clue within a box filled to the brim with your partner's favorite candy.  Then, simply wrap and decorate!
After your DIY love trap is complete, cut out several shamrock circles located at the end of the printable pack to create a "love trail" to the next stop!
Station 2: The Fridge
Clue 1 leads your sweetheart to the fridge where he will find some bubbly "Shamrock Juice!"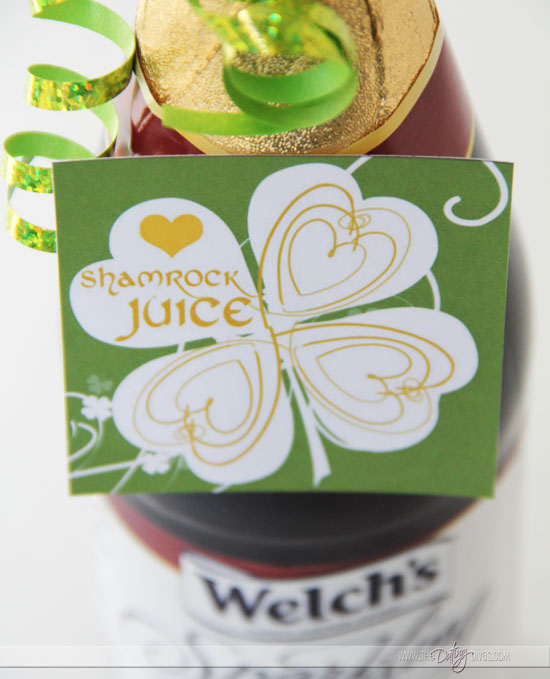 Feel free to pair this item with any other treats that would be fun to use when he gets to the final destination on the hunt!  Maybe some chocolate sauce or whipped cream?! (wink!)  Near your dessert treats, place Clue Card #2.
Once again, use the circular shamrocks to create a love trail for your partner to find the location of the next challenge.
Station 3: A Mental Challenge
This portion of the date could be set-up anywhere in your home- totally up to you!  Pick a spot for your shamrock trail to lead to where your partner will find the matching Lucky in Love game.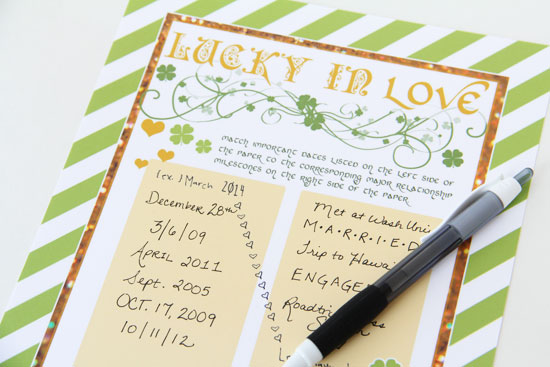 The big question of the night: will he pass this math "trap" with flying colors?
If he gets all of them correct, then he can open the last envelope containing Clue Card #3.  (I re-purposed a cute Valentine's Day envelope by adding some fun shamrock punches and green baker's twine
!)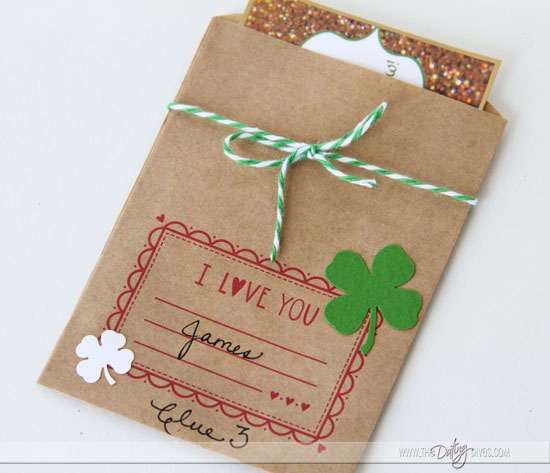 The last clue and portion of your shamrock trail leads to… you guessed it!… the bedroom.  Tape the Kissing Booth sign to your door for a fun and memorable entrance!  Enough said… we will leave the rest to your imagination!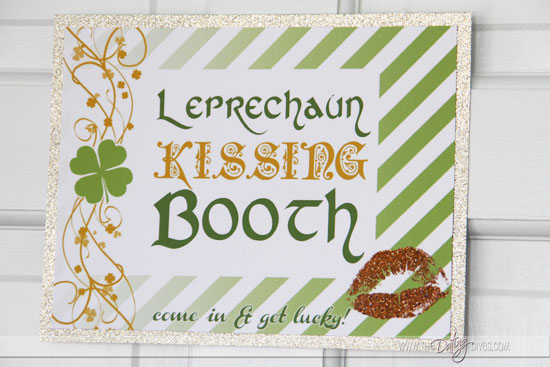 Leprechaun Love Trap Printables
Printables Designed by Kristin @ CdotLove Exclusively for The Dating Divas