8 Days of Love Notes
You know how the Divas just LOVE our love notes! Here is a darling pack of 8 for that special someone in your life. Print them out and use them at random or give them to your honey for 8 days of wedded bliss!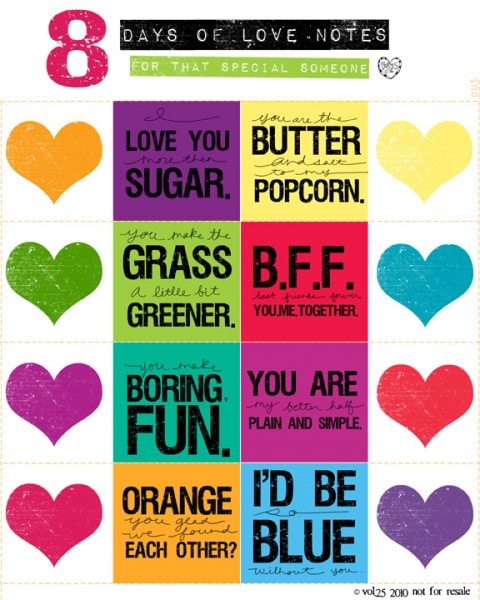 (Image courtesy of Vol. 25)
Anyone need some super cute love notes? I LOVE
this gal and her awesome art
. (Seriously, love her stuff. We ordered a print of hers for my son's pirate nursery and it is adorable.) Well, today she posted a FREE download of love notes. They are so fun and I think my husband might enjoy getting them each day as he is preparing for his med school finals. Click
here
to see her blog and download the love notes.