Love Nutrition Label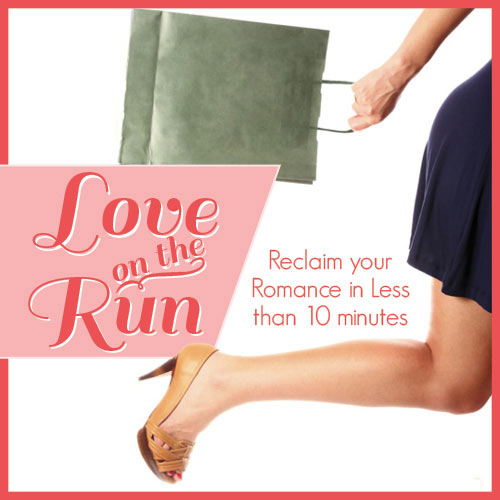 It's that time again! Another great LOVE ON THE RUN IDEA! If you are new to our love on the run series, see what they are all about HERE!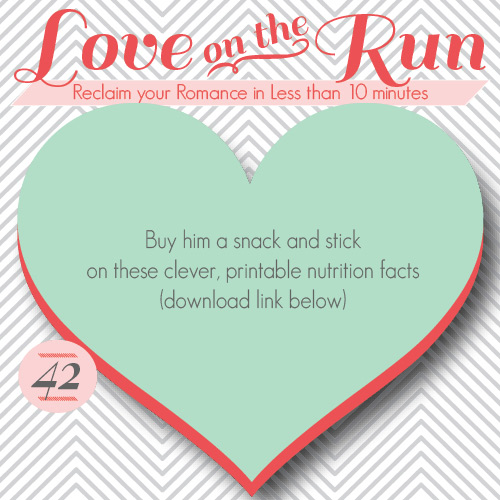 Our Love on the Run idea today comes from nelliebellie.com. She made a DARLING nutrition information label for our sweethearts. All YOU need today is print, stick, and give! Print the label, stick it on your honey's favorite snack or treat, and then give it to him 🙂 She has designed this as an 8×10 if you want to print it out to frame, so I re-sized mine a little so that it could fit on a treat.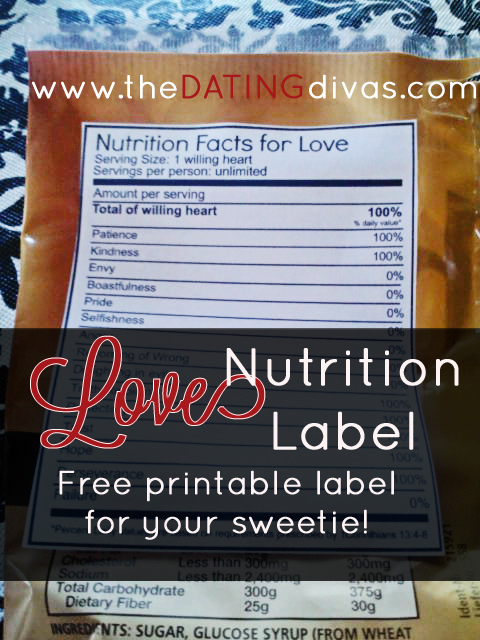 So print it out! Just head to this link: LOVE NUTRITION LABEL. This whole project LITERALLY takes under 5 minutes. Reclaim your romance!