The divas decided early on that we didn't want our blog to just be about creative dates. We had a bigger vision than that… Of course, we wanted a place where we could get LOTS and LOTS of creative dating ideas, but we also wanted a resource where we could share and learn about other ideas that related to being in a successful relationship. Such as…marriage tips, fun gift ideas for him or something he did, success stories, great marriage books we've found, and basically anything that is contributing to keeping the love alive with our eternal companions.
Now…those love stories have to start SOMEWHERE!! I absolutely love hearing how people met and started down the path that led to marriage…so I am SUPER excited about the "How Two People Fell In Love…" section of our blog! We will be sharing one of our love stories with each other and all of our FABULOUS readers once a month….starting with BRIDGET!! Enjoy!
Love- Tara
*     *     *     *     *     *     *     *     *
Bridget & Justin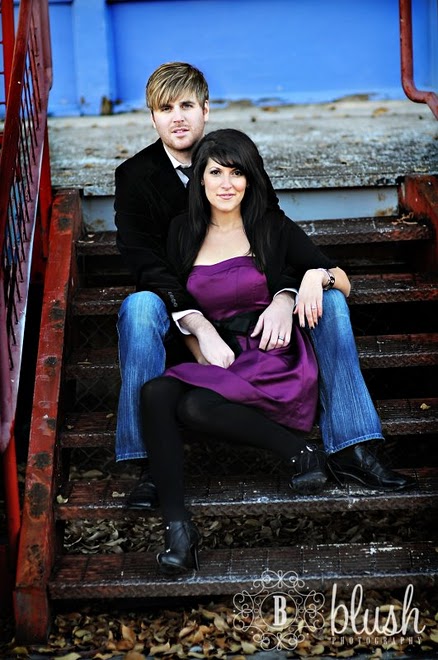 Justin and I met through friends in Oct. 2003. We had both just gotten out of serious relationships. We weren't really expecting things to go anywhere. On our first date we went to a haunted house and had a blast, we had so much in common. We started spending all our free time together. We hit a little rocky point when we both decided to see what else was out there. Well, it only took one date each to realize that sometimes things are just meant to be. We dated for a year and a half, and then in June 2005, Justin proposed. He put the ring in a fortune cookie (pretty creative). We were married late August 2005.  It was a beautiful wedding and I could not have been happier. Four and half years and two beautiful little girls later we are still blissfully married, most days haha. I love Justin with all my heart. It is crazy how things work out in life and that you can truly feel like you were meant for each other.