ACTUALLY, it all started one Thursday night, the summer of 2003, when fellow diva, Tara and my sister, Tara, decided to introduce me to the crazy world of Country Dancing! I guess as a High School senior I looked old enough to pass for a college student. So I coyly made my way into Trolley Square with the "Taras."
It wasn't long before I could smell the most yummy smell that I will always remember (and still smell on a regular basis…) Abercrombie's "Fierce" cologne! That smell led me right to the most gorgeous blue-eyed blonde-haired boy I had ever laid eyes on! I couldn't believe it when he asked me to dance and of course I said "YES!"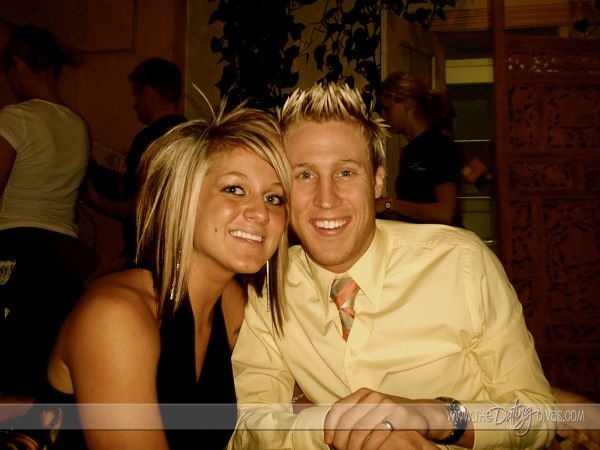 Knowing that a college student wouldn't be interested in a little High School girl, I so slyly used my older brother – Justin's alibi, confirming that I went to SUU and that I was 19-years-old (…when, really, I had JUST turned 17!) Hehe!
Well, the alibi worked 'cause it wasn't long before we were hanging out, and not long after that when he found out the truth and we were NOT hanging out!
Fast forward 6 months…I get a random call from my future husband asking me out on Valentines Day! WHAT?!?! (I must have been the only one available that day?!?)
Our first date was Valentines Day 2004. Jason planned a GREAT date with tickets to a comedy club, dinner at Chili's, followed with some hot tubbing, and the rest is history!