Once upon a time there lived a beautiful 17-year-old girl. One day, while out cruisin' state street, she crossed paths with a dashing 20-year-old guy. They were immediately drawn to each other and quickly got to know each other.  For the next two weeks they spent every moment they could together. That's right, no playing "hard-to-get" for these two lovebirds, they were like magnets, there was no keeping them apart. She soon discovered that his days in Salt Lake City were numbered. He would be moving home to Oregon in just a few short months. He had his mind set on finishing college and that was where he was going to do it.  Even though his feelings for her were true, he didn't want to lead her down a road he couldn't commit to.  As you can guess, hearing that just crushed her!! She liked to pretend that none of that mattered. Good thing she did too….. because she eventually succeeded in seducing him to commit.  I have to admit, it totally  freaked him out the first time she said, "l love you!" But don't you worry, he warmed right up to the idea and was soon echoing her exact thoughts.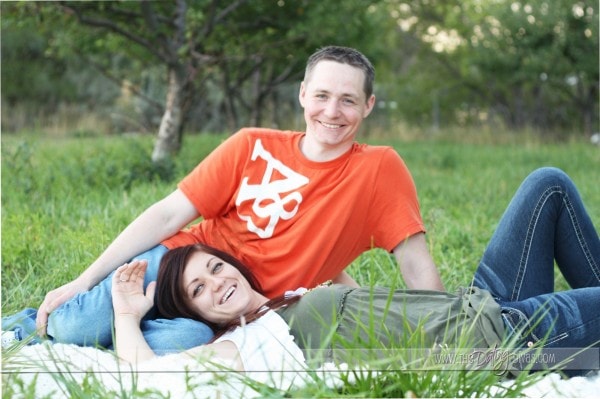 They had a lot of fun while in Utah. Some of their favorite past times were going to movies, having sleepovers, and eating A LOT of party pizzas!  But soon it came time for him to return home.  He really started to struggle with the idea of leaving her behind.  He couldn't bare the thought, he wasn't ready, not yet! So he packed up his things……..and hers, she simply had to go with him. It was the only possible solution.  After making the drive to Oregon and meeting her future in-laws, she had to return to her schooling.  So she boarded a jet plane and headed back to Utah.
Don't you worry that isn't the end to this story!!! She got real comfortable with planes for the next 6 months.  Nothing was going to keep these two apart, not even 900 miles. Every month he would fly her out to see him for a long-awaited weekend. And they certainly would make-out……er, I mean……up for lost time. 😉 Absence truly does make the heart grow fonder. During their Valentines Day weekend together, a fairy godmother made a very special visit. She blessed them with a miraculous gift! They were going to soon be mom and dad to a very special little baby.  With the excitement of this new news, she gathered up her things from Utah and moved to his castle in Oregon (aka his parents basement). Nine months later they welcomed a beautiful princess into their lives.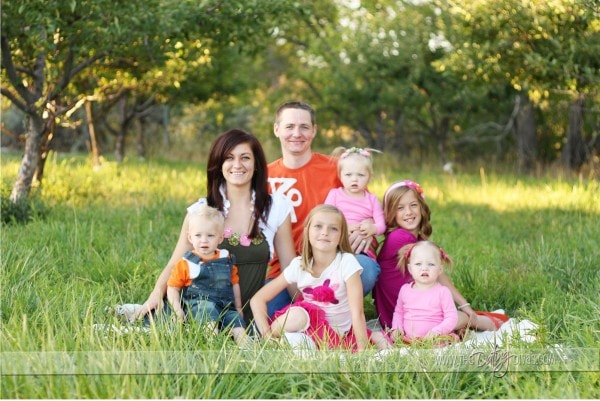 So much has happened since that first summer night in 2001. He proposed, she said, "YES"! She finished school………..he finished school.  There have been some extreme highs and definite lows.  Their family has grown from three to seven! They are now living the high life as King and Queen to four beautiful princesses and one handsome prince. Today they are most grateful to be doing everything in this life together! And you can bet that they are living Happily Ever After!!