Lunch Date with Your Spouse
Life is busy! Whether your sweetie works full-time or is a hard working student, this quick little date would be the PERFECT idea! We all have to eat, right? Why not pack up a cute little lunch and meet your sweetie for a quick lunch date!
Whenever I surprise my husband at work, he gets so excited. Isn't it amazing how something so simple can mean SO much to your spouse!? It's easy to pick up a lunch or throw something together, but we've put together the sweetest Lunch Box Surprise printables to dress up your lunch and make your spouse feel EXTRA special.

Disclaimer: This post contains affiliate links. To learn more about 'em, click here.
These bright and fun Lunch Box Surprise printables were designed by Messes to Memories! We definitely love how the printables make ordinary lunch items pop and send a subtle message that says, "lunch is twice as good with you!"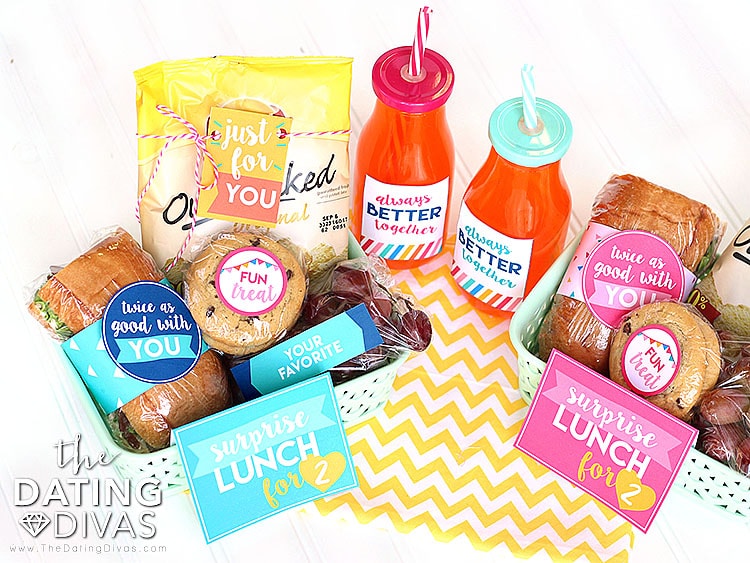 Okay… maybe it's not so subtle! Sometimes our spouses need to hear it and see it to really feel loved! And even if they don't need it, it's always nice when we put a little extra effort into showing our spouse that we not only love them, but we want to spend time with them, too!
Here are a few things that we've included in these lunch date printables:
4 patterned sandwich wraps with coordinating labels.

Drink labels,

Cute tags for sides,

A fun word search challenge,

A cute intimate invite… so that you can let your spouse know that you want to continue connecting later!
Start out by printing the printables and cutting them all out (Diva tip: we love using this paper cutter to get nice straight lines and make our printables look nice and clean).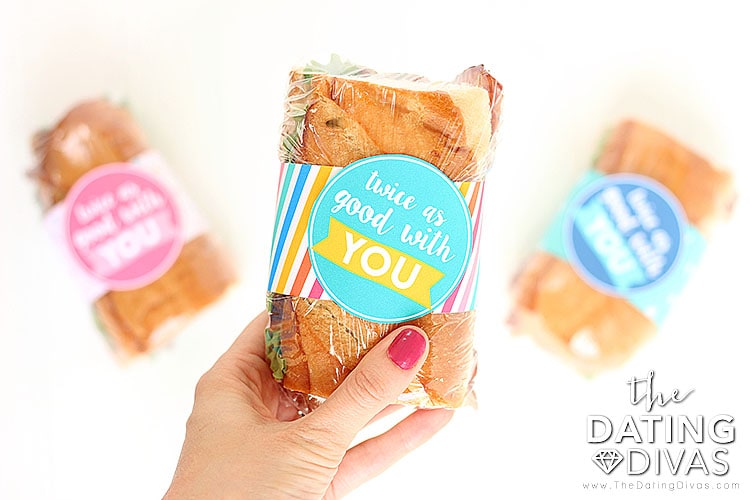 Attach the sandwich wraps to your sandwich with tape. I wrapped the patterned strip around, secured it with tape and then attached the coordinating labels on top! So cute… and so easy, but it looks like a pro did it!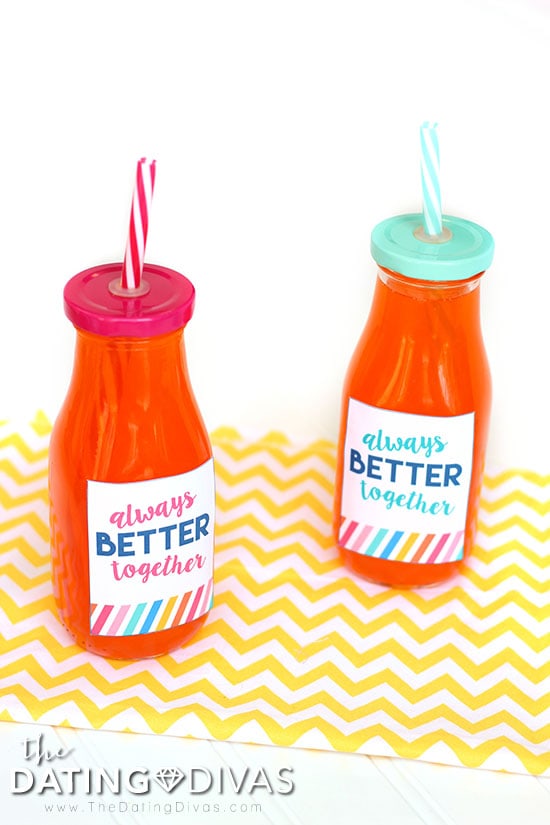 Next, find your spouse's favorite drink and attach the drink labels (tape, glue, mod podge… really any adhesive works).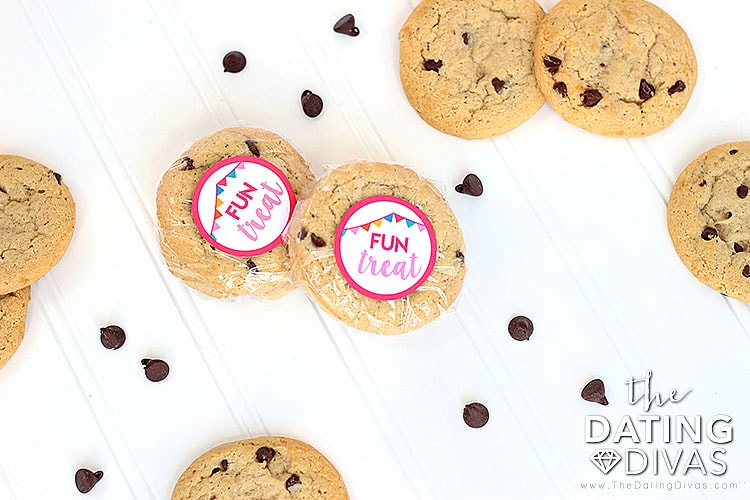 Don't forget to pick out some fun treats to go along with your special lunch surprise! Chocolate chip cookies are always a good option!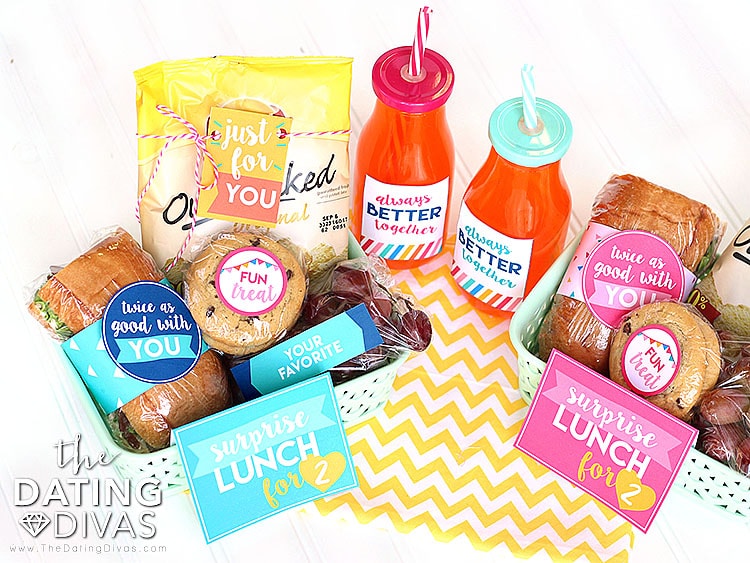 Pack it all up in a cute lunch box or basket and then get ready for some fun!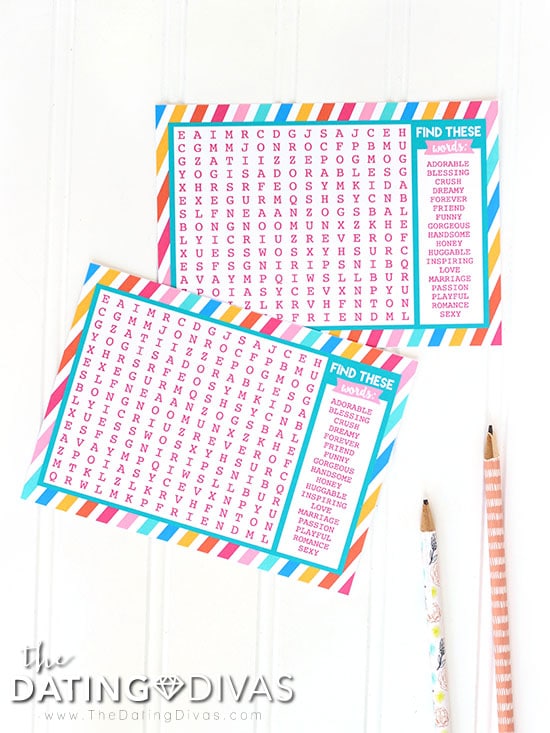 After eating, challenge your spouse to a fun word search activity highlighting some words that might just apply to your spouse – like gorgeous, handsome, dreamy, huggable… you get the idea. Make it a race and see who can find the most words the fastest!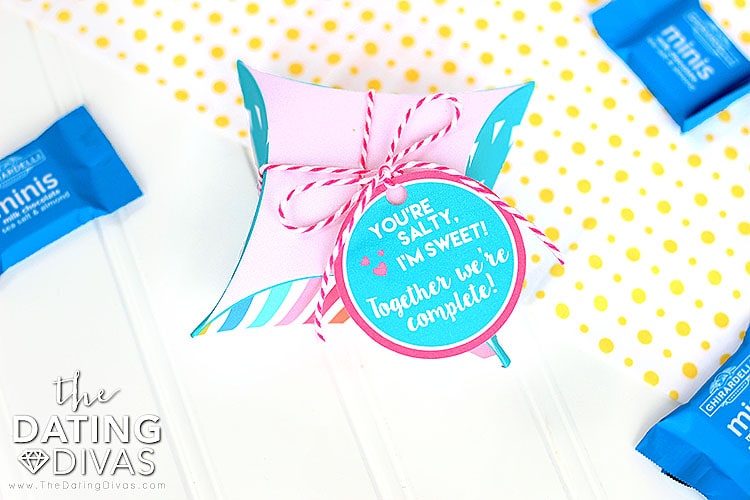 Don't forget to share your cute, little intimate invitation for later. Your spouse will not be able to stop thinking about coming home to you for the rest of the day… 😉
Remember when you're planning your little lunch date surprise to find a good location where you can have a little bit of privacy and be comfortable. If it's warm, you might want to set up a blanket under a tree and have a mini picnic. If it's cold, you could meet up in your car to enjoy the lunch date!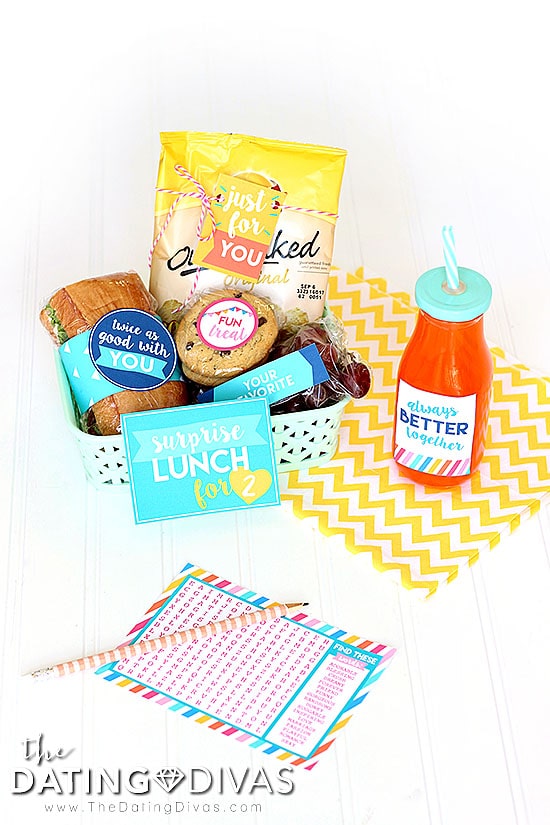 Either way, it's a win – cause lunch is always better together!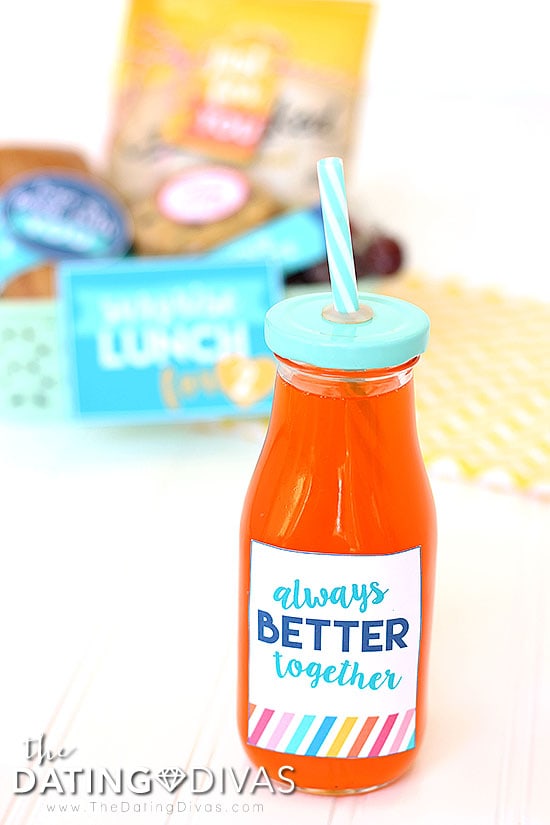 Grab the printables below and start planning your next Lunch Box Surprise for your sweetheart!
Lunch Box Surprise Printables
Designed by Carisa @ Messes to Memories Exclusively for The Dating Divas