He Drives me MAD!
But in a good way!
My hubby sure knows how to make my heart race and my body sweat! I know what you're thinking… and that's NOT what this quick and easy March Madness idea is about… SORRY!
Although there will be hearts racing and bodies sweating, it will unfortunately be by the college athletes on the TV.  BUT this year, you can add a little love, sass and fun to your hubby's basketball trance and see if he can take a "time out" to play a little one-on-one with you!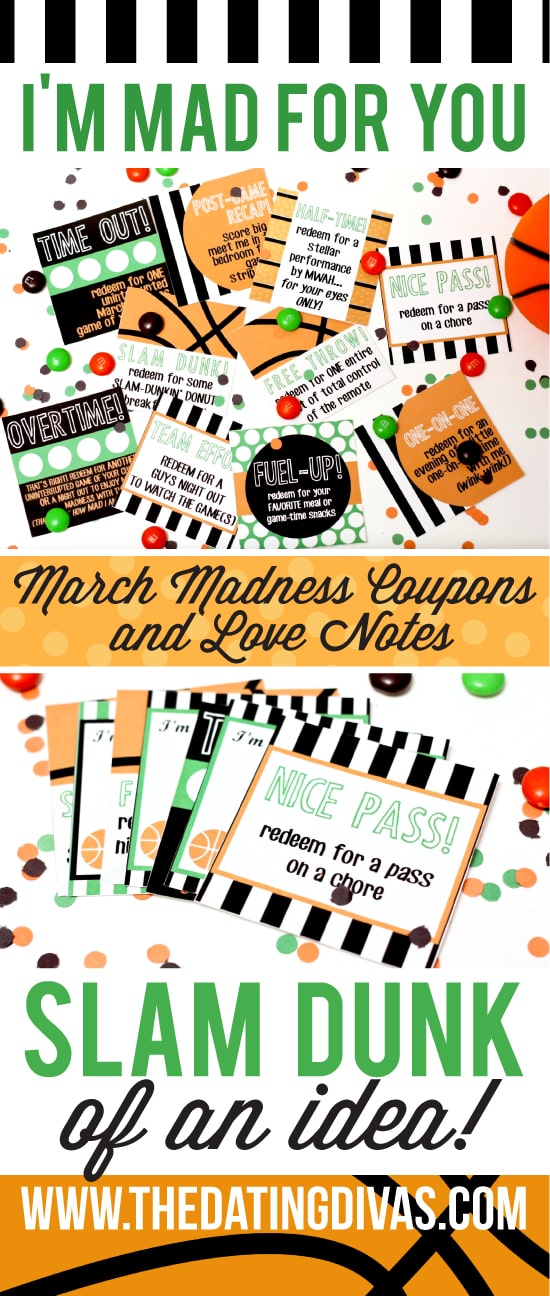 Disclaimer: This post contains affiliate links. To learn more about 'em, click here.
First, print these sporty printables, created by the talented Kristin at CdotLove, on your favorite card stock
.  Then present this box FULL of basketball themed coupons and love notes, along with our silly Mad Lib at the start of March Madness!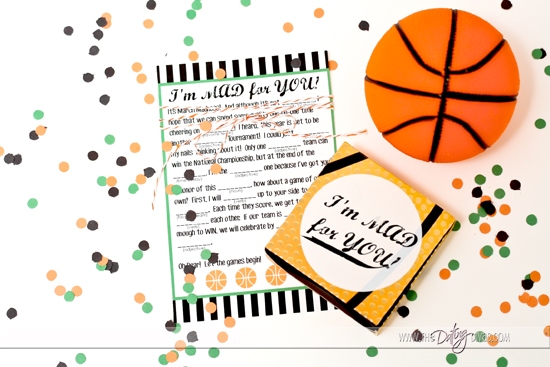 I recommend layering your coupons and love notes, every other, so he gets a redeemable treat and then a sweet message.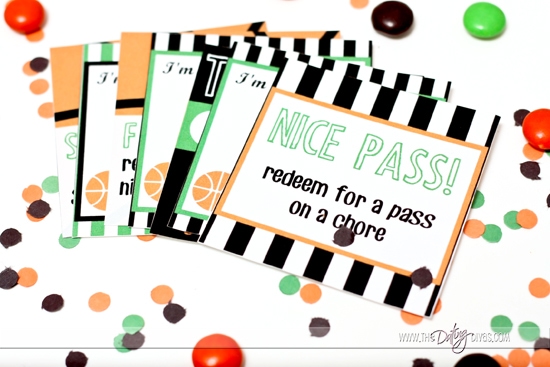 He's going to go MAD for you when he sees all the nice coupons you've offered him to ensure his March Madness experience is the BEST one yet.  He may get ONE uninterrupted night of basketball viewing, a guys night out, his FAV viewing treat
OR maybe a spicy evening of Strip Horse to continue the basketball theme into the bedroom!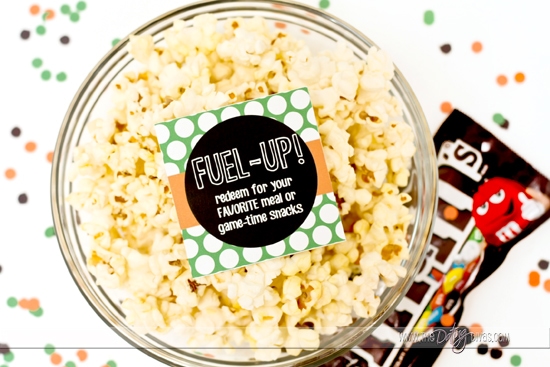 And if he isn't basketball-ed out by the end of these coupons, he sure will be with all the sweet love notes that tell him ALL the reasons you're MAD for him!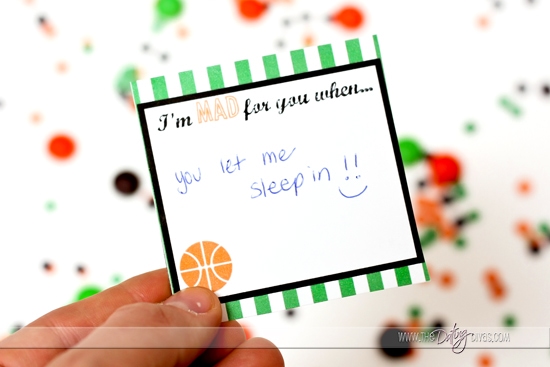 To add to the fun, create a March Madness themed date, equipped with an adorable invite, a blank bracket and goodie containers!  He'll love how enthusiastic you've become for his favorite sport!
I'm Mad For You
Printables Designed by Kristin Clove @ CDotLove Exclusively for The Dating Divas