It's MARCH and you know what that means…..
MARCH MADNESS!!!!
Plenty of guys are going to be gearing up for March Madness this month and we Divas want to help you get on board with your hubby's love of Basketball! First things first, you've got to know what it means. I found a great article called The Girl's Guide to March Madness that explains all the terms and info you need to know to get in the game.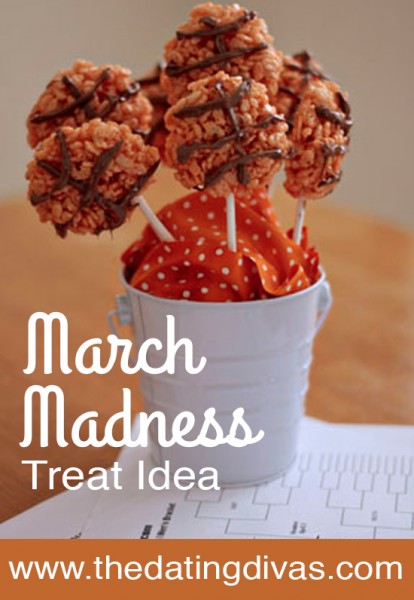 Once you read up and are well versed in such terms as "The Big Dance" and "Sweet Sixteen" and a "Cinderella"- yes, they are all basketball related – you need to show off to your man! It can be difficult to be supportive of your husband's hobbies or interests, but this is one FUN way to show him you care. Give him a basketball bouquet!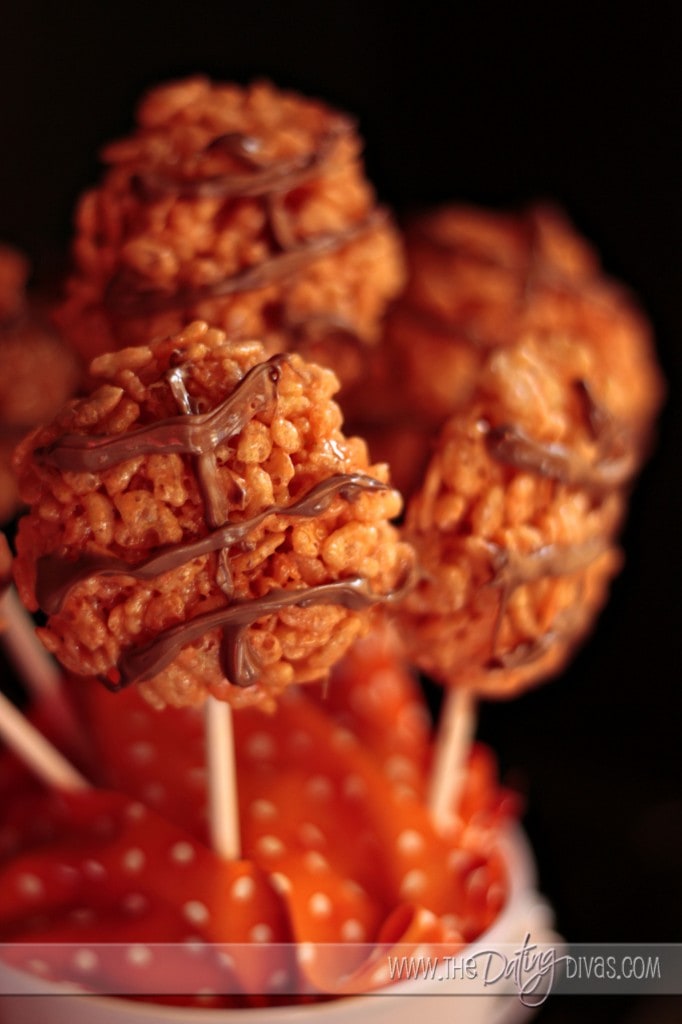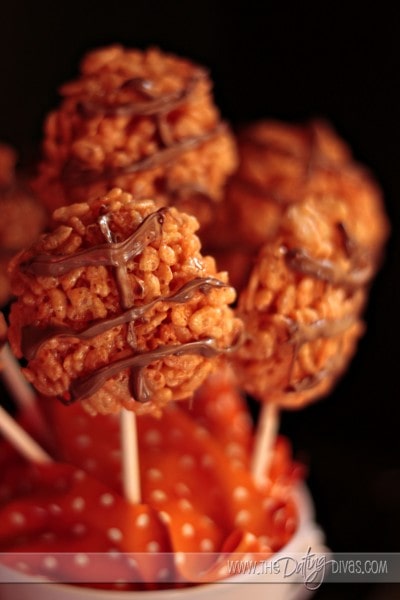 To make a basketball bouquet, get a candy mold at any craft or hobby store. Mine was just under $2 and has a variety of sports molds that can be used at other times (actually, I used the basketball, baseball, and soccer ball because they were all round and didn't leave the impressions.) I made a batch of rice krispy treats and used some food coloring to dye them orange.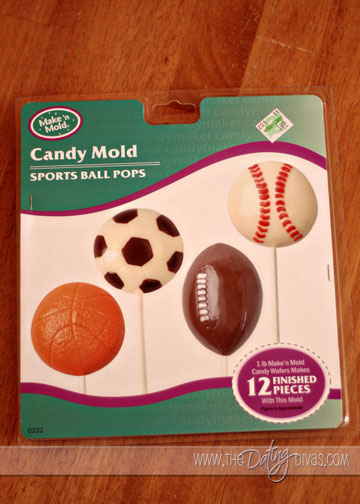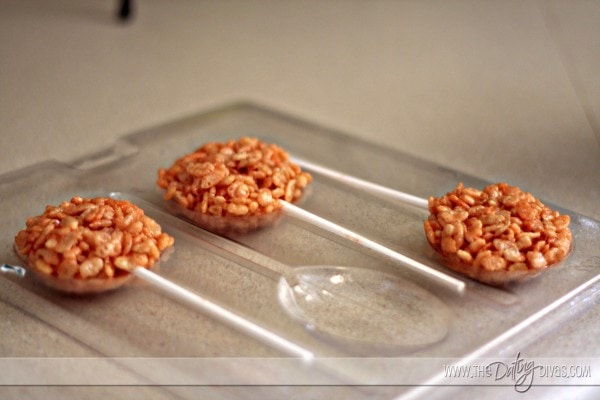 Also insert a stick into the bottom before they cool completely. Once they had cooled, I melted some chocolate chips, put them into a ziplock bag, cut the end, and piped on some basketball lines.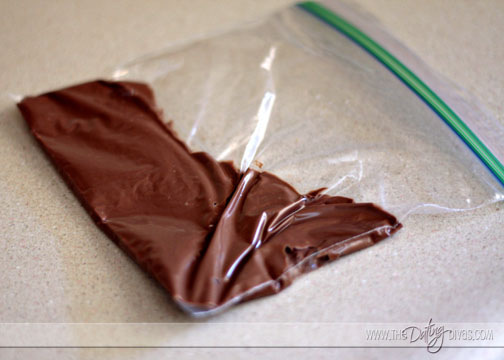 Once they have dried, arrange them in a vase or bucket (mine was found in the dollar section at Target) to display with 2 brackets next to them. You can each fill out a bracket and keep track of how many teams you get right. At the end of the tournament, reward a point for each team you got correct and see who did the best! Make sure you have some sort of reward for the winner – dinner made by your spouse, a back massage, or a week free of dishes!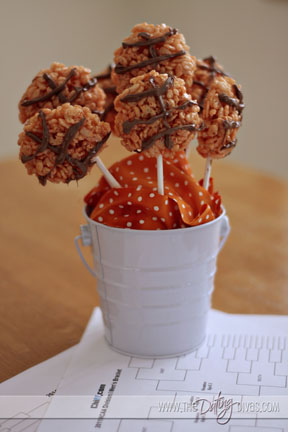 This is an easy way to not get frustrated this month when your husband wants to watch so many games! Now you'll want to watch too!
Important Dates for March Madness 2011:
March 13 – Teams are announced (good day to pick your brackets!)
March 15 – First Rounds Start
March 17 – Second & Third Rounds Start
March 24-27 – West, Southeast, East, Southwest Regionals
April 2 & 4 – Final Four