Here's Your Special Thank You From Me!
As promised, I want to thank you for your outpouring of AMAZING marriage advice for Natalie's shower! I had to clear this offer with my Marketing team and make sure we could make it happen, but finally, here it is!

I want to help you create your own dream marriage – and YES, it's possible, no matter how long you've been married. You CAN enjoy every day, feel connected and solid, and have a bit of fun, too!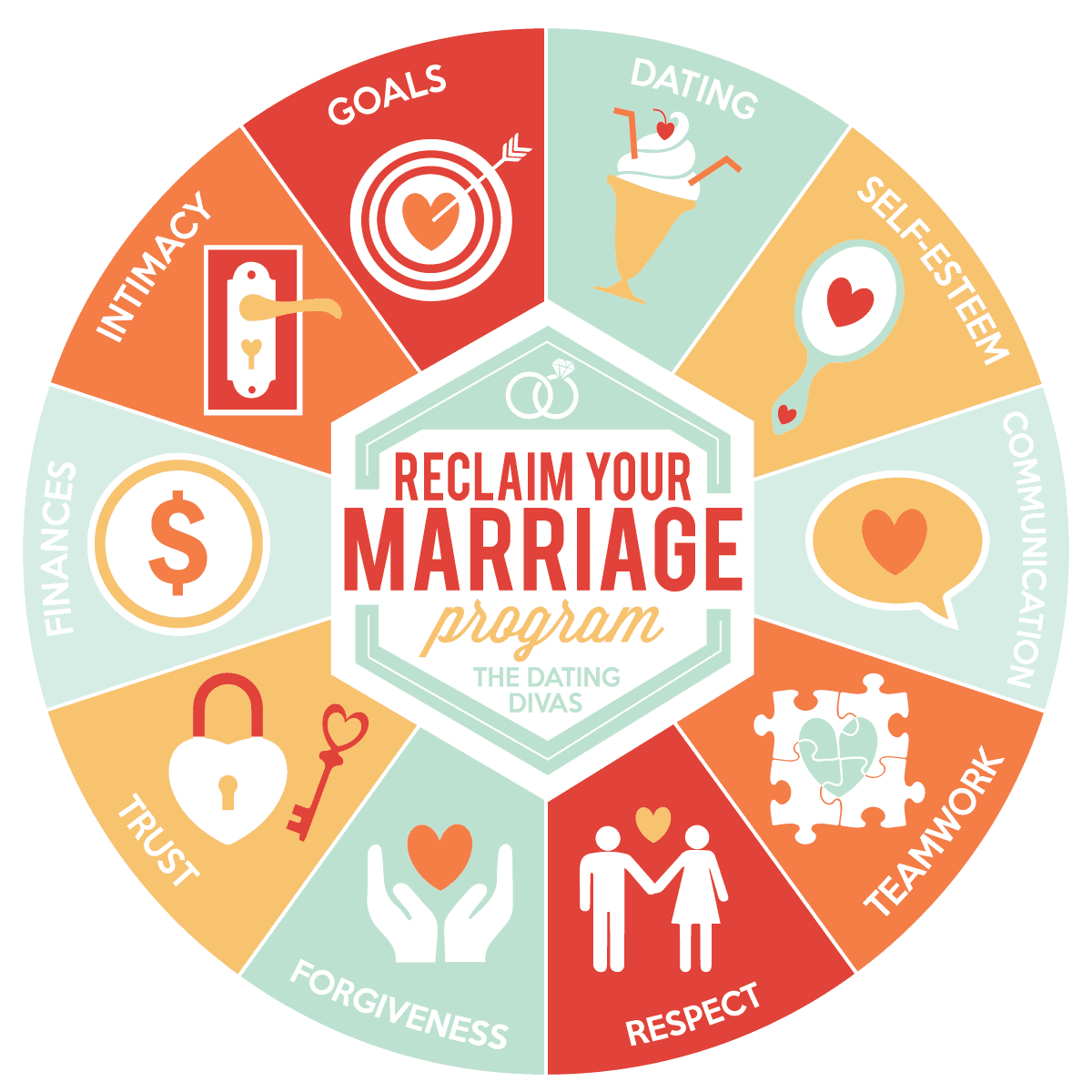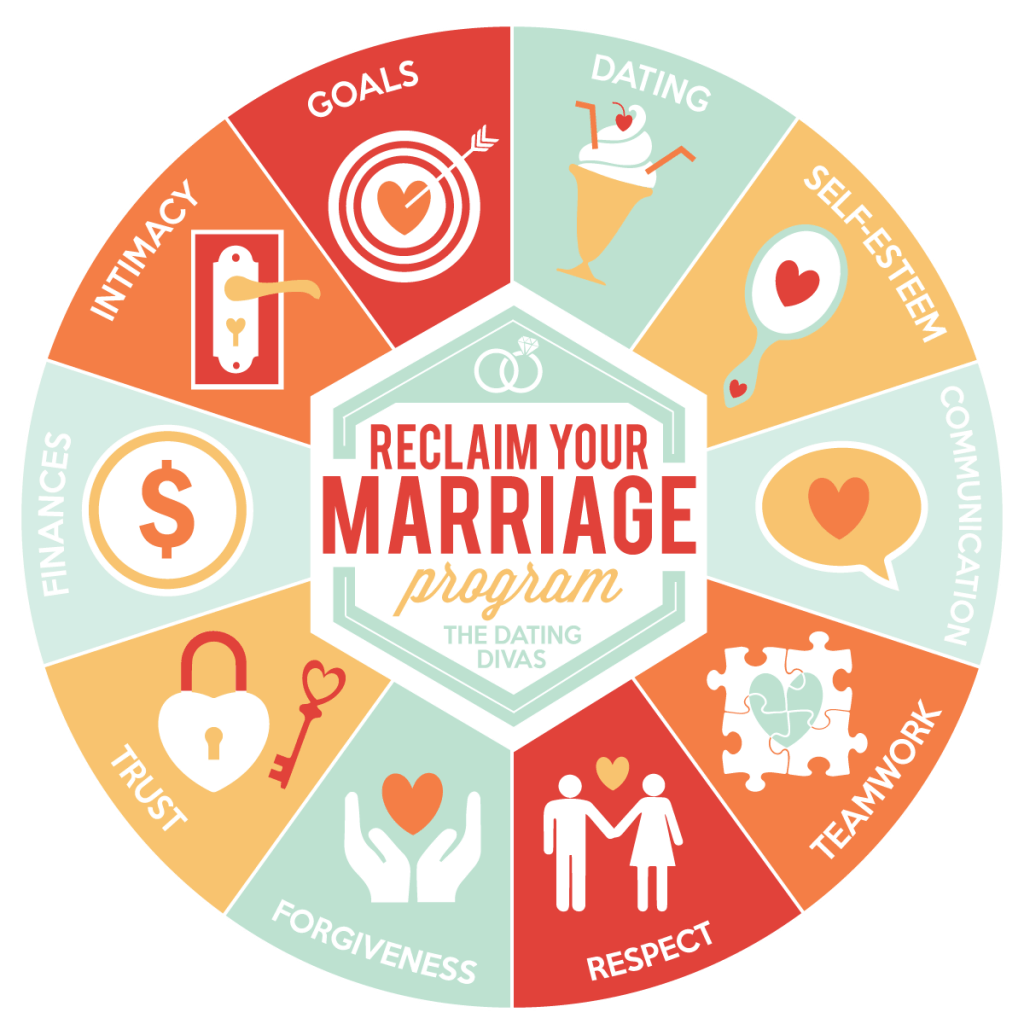 My Reclaim Your Marriage Program is a guided, intensive 10-week couples counseling program. The Dating Divas team took a look at the 10 biggest trouble spots in marriage, and created powerful video coaching, empowering exercises and fun ways to reconnect. In true Dating Divas style, we wrapped it all up in a pretty session, specifically designed to help you and your spouse handle rough times with ease.

To thank you for helping me with Natalie's shower, I want to offer you
HALF OFF
the Reclaim Your Marriage Program!
You'll be charged nothing to get started today- you have a week to try the program!

This promotion has ended, but you can still grab the Reclaim Your Marriage Program using the button below!


(no coupon needed, but hurry, this offer ends on 3/6/16!)
So, that's just $48.50 a week! Now, I'll tell you right now, this offer is something we just don't do!
The Program is filled with outstanding content and activities, it's focused, it's fun, and to be honest, It's 100% worth the investment – just check out what one of the husbands who completed the program had to say:

PLUS
Try out the first session, Goals, before you pay! I KNOW you're going to love the program, so I have no worries offering you the opportunity to try things out for a full week before you're charged. If you cancel before the 7th day, you'll pay nothing at all… but once you see how powerful the program is, you're going to want to stay!
At this price, you're getting an amazing value for your investment!

PAY NOTHING TODAY – TRY IT OUT FOR A FULL WEEK AT NO COST!
Then, it's just $48.50 a week with this special Thank You Offer!
This promotion has ended, but you can still grab the Reclaim Your Marriage Program using the button below!


(no coupon needed, but hurry, this offer ends on 3/6/16!)

Start out by setting Goals for your relationship. Are your goals aligned with your spouse's?
Put the FUN back in your relationship by Dating your spouse!
Then, work on your Self-Esteem – you'd be surprised how it can affect your happiness.
Next, dive into Communication! Great exercises will help you learn to both hear and be heard.
In Teamwork, you'll make sure everyone is contributing to the health of your relationship.
Our Respect session video is vital for both husbands and wives.
You may not even realize that Forgiveness is needed to move forward, but I'll guide you!
Build Trust with your spouse – your foundation for a solid future together.
Our Finances session is intense! You'll get a handle on where the money goes and how to eliminate debt forever!
After you've built it all, it's time to explore Intimacy! I'll help you build your connection and have fun, too!
You'll also get:
Beautiful Reclaim Your Marriage program binder.
Weekly emails, introducing your new session.
Guided session videos, hosted by Dating Divas founder, Tara Carson.
Fun and easy printables every week, packed with ALL your session activities for you and your spouse.
PLUS
Access to our private Facebook Group, only available to Program Members.
Helpful one-on-one support from members of the Reclaim Your Marriage Program staff.
Hurry, because I can only hold this
special gift pricing for you
through this Sunday, March 6th!
 I can't wait to welcome you into the program!!
Once you sign up, just check your email to get started – we made it that easy!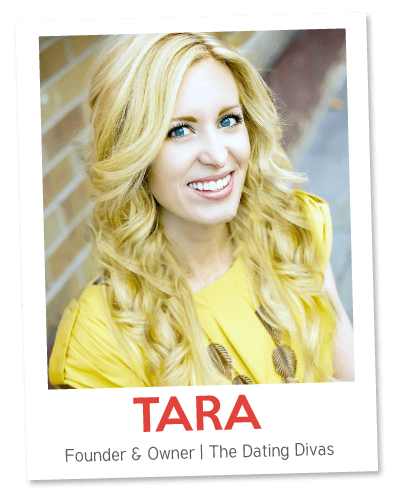 PS. Thank you again for all your wonderful advice for Natalie – remember, you can see all the results here!
Oh! One more note: once you invest in the Reclaim Your Marriage Program, you will ALWAYS have access – for life! Feel free to re-visit the Program over and over again whenever you or your spouse feels like you need a pick-me-up in your marriage, if want to track your progress as a couple, or just to help you re-connect again!