Marriage Challenge To Increase Your Love
Two words: Love – Challenge. Ever heard of it? For starters, we believe that no matter where you're at in your marriage, you can ALWAYS be working on something to make it better. That's not to say that you can't enjoy happy and fulfilling stages, but you CAN be proactive in protecting and nurturing your marriage continuously! So today, we are sharing a list of marriage challenges that will have you geared up for ultimate marital satisfaction and fulfillment! Don't believe us? Well, check out each one of these love challenges and read the reviews! Basically, people are RAVING about the success they're finding in their marriages after doing them! Then, pick one love challenge to start with. After that, come back to this list again find another one…And another…Any another! Trust us. You (and your marriage) will not be sorry!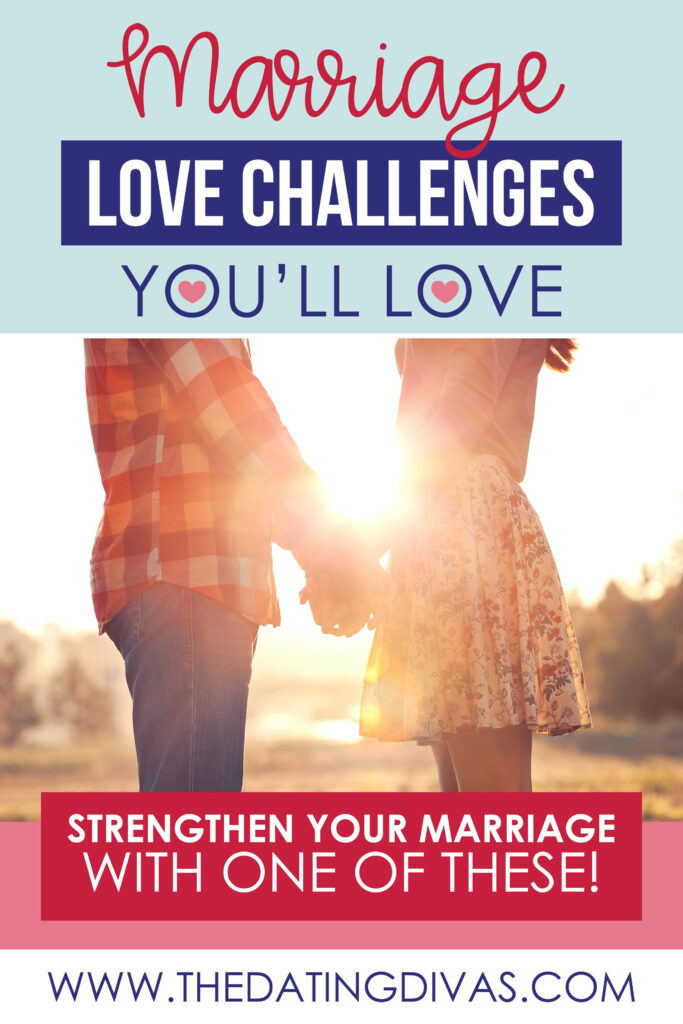 By the way, we've taken an extra step and even categorized this list of marriage challenges for you! Since there's a number of ways to focus on you improving your marriage, we figured this would be the most helpful way for you to locate the perfect love challenge for you to start with! To start off, the categories are:
Love Challenges That Focus On Your Attitude
Our Favorite Marriage Challenges
Now, are you ready to transform your marriage, one love challenge at a time? Let's dive in!
Attitude Enhancing Love Challenges
Your marriage relationship needs you to be your best! In other words, in order to serve, forgive, communicate, and love your spouse the best you possibly can, it starts with YOU! That being said, the marriage challenges below will help to make you a happier, better, and stronger spouse. Then, you'll be able to take your momentum for your marriage and make a true transformation side by side with you spouse. Ready to find your first love challenge?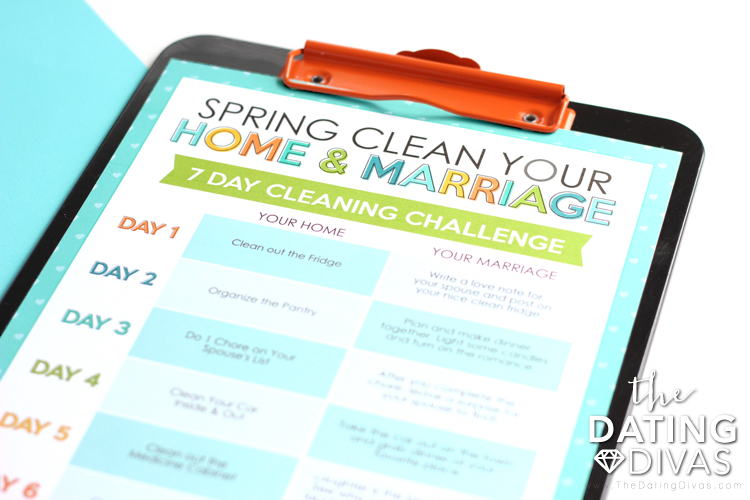 Marriage Love Challenges
Now that you've worked on improving yourself, it's time to focus on your marriage! Whether you two are happy as can be or need a little work, you will find a love challenge within this list that will make your relationship stronger! And the best part? All of these have mutual benefits to both you and your sweetie. Furthermore, invite them to read up on the challenge too and get to work TOGETHER making your marriage the best it can be!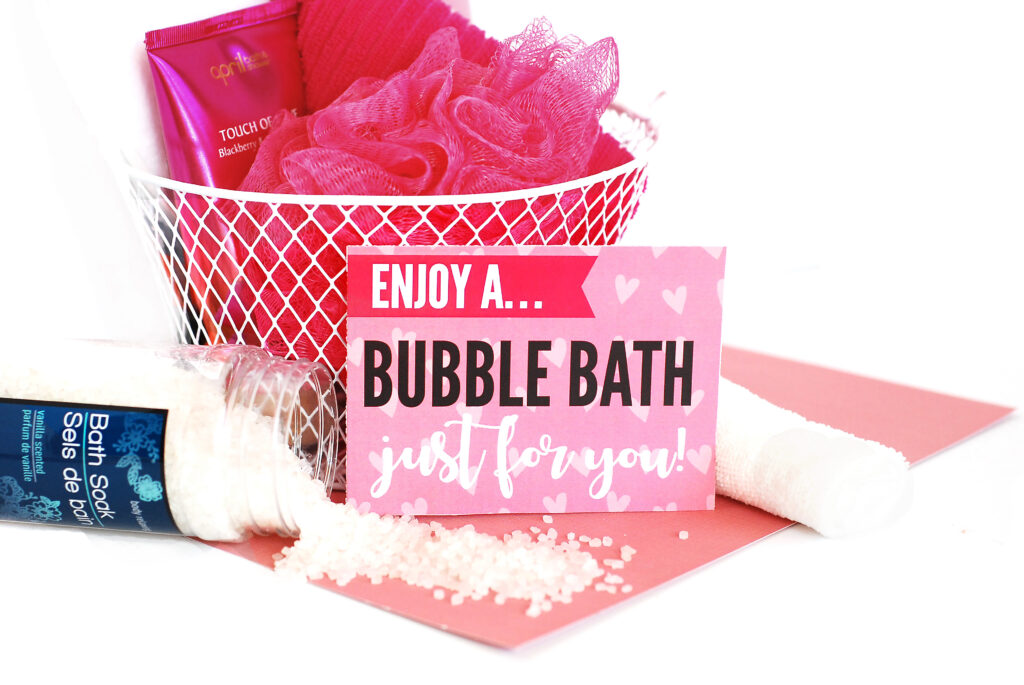 Intimacy Challenges For Your Marriage
Now it's time for the good stuff! We strongly believe that every good marriage needs a flourish of intimacy. That being said, being connected on all levels of intimacy will deepen, strengthen, and solidify your marriage better than anything else! Celebrate, strengthen, and revolutionize your marriage by taking on any of these intimacy challenges!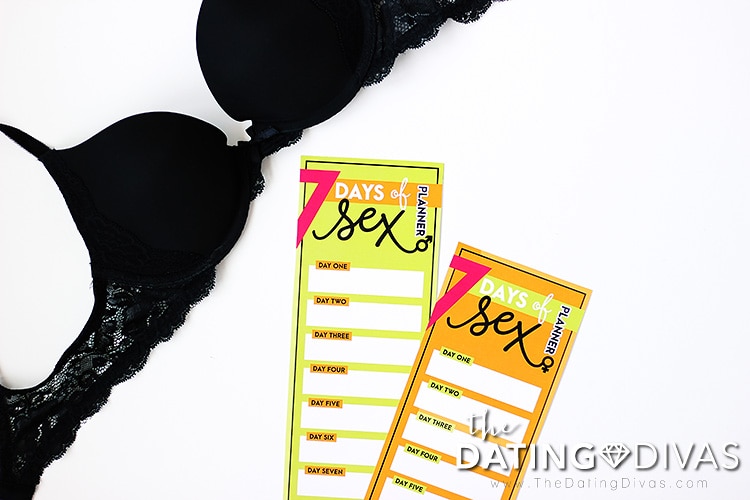 7 Days of Sex Challenge – We challenge you to a 7 DAY SEX CHALLENGE that needs very little explaining…Have sex every day for 7 days! But that's not all…Make sure to check out the prompts to guide you through a 7 day sex journey your marriage will never forget!
365 Love Text Challenge – Can texting improve your intimacy? It sure can! With this marriage challenge, you'll use a flirty text to initiate intimacy with your sweetie and see where it leads you. We can guarantee it will transform your marriage!
The "15 Second Kiss" Experiment – Another marriage challenge with a small amount of effort, but HUGE reward! Pick this challenge up today by planting a 15 second kiss on your spouses lips! Then don't ever stop each day of your marriage!
30 Day Sex Challenge: A Journey To Intimacy – Heard of the 30 Day Sex Challenge? This is a companion book to the popular challenge. This book has broken up the challenge into four different categories to build and increase intimacy in your relationship AND give you a fresh passion for each other. Um, sign me up!
The Pretty Nightie Challenge – We're just going to go ahead and say it. This love challenge is simply AMAZING! Put away all those frumpy pjs and slip into something lacy. Your marriage will thank you!
30-Day Challenge to Enrich Intimacy in Your Relationship – Take 30 days to perform a few of the suggestions from this list and watch your relationship be truly enriched!
29 Days to Great Sex – Start by rating where you are at with your sex life. Then, discover the great sex that is waiting for you with this thorough 29-day challenge that will cover all areas of intimacy in your marriage! This one is GOOD!
With each passing day, your life likely gets busier and busier. That being said, don't wait another day more to improve your marriage! And, what do you have to lose? Instead of reacting to circumstances in your marriage, start becoming an active participant! What we're saying is, improving your marriage is only a challenge away!
Then, don't forget to check out one of our all-time favorite marriage challenges that YOU create, the 30 Day Love Challenge! This kit includes EVERYTHING you need to focus on your sweetie for 30 days. It's a full-proof way to transform your marriage, no matter where you begin!
Now, the questions is, which challenge are you taking on first?