Master Bedroom Decoration Inspiration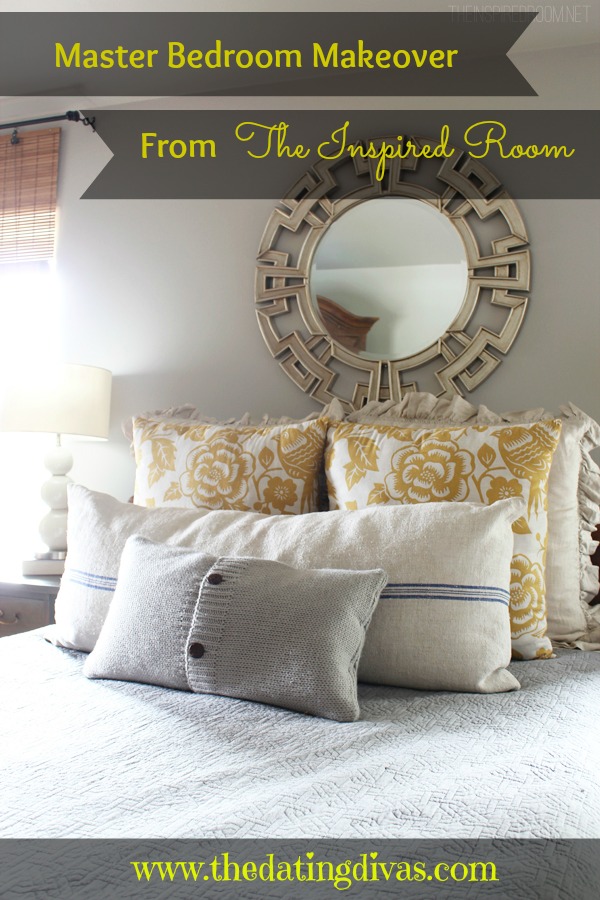 Melissa from The Inspired Room is about to add her FABULOUS-NESS to our Master Bedroom Makeover Series. This gal has excellent taste (TRUST ME) and major talent in the decorating department. Read on for the latest & greatest in bedroom decor!
*   *    *    *    *    *    *    *
Hi Dating Divas! I'm Melissa from The Inspired Room. So excited to be here today!
We recently started making a few updates to our master bedroom. We moved into a brand new house four years ago and everything was "builder style" so we were excited to be able to give it our own personal touches.
Last year after having a new puppy and an aging pup in the house who had accidents from time to time on our carpet, I was desperate for a bedroom makeover. Our carpet smelled so bad and the walls were still the same awful color as as when we moved in — a sickly fleshly pink I not-so-lovingly refer to as SWINE. The room was so bad I had to run in and hide under the covers when I was in there. Ha! That's a SURE sign it is time for a makeover.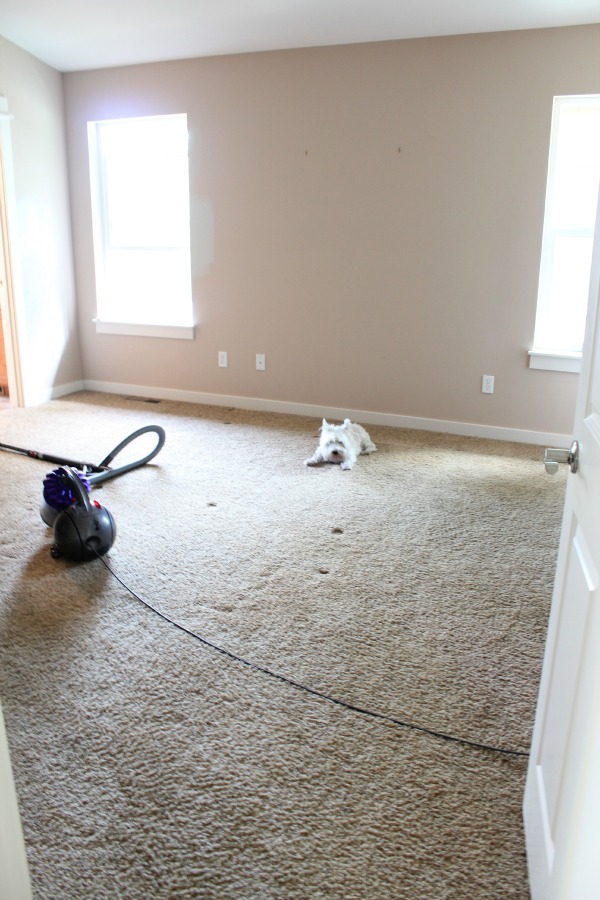 It was definitely time to create a calm and pretty sanctuary!
Our first step was to get rid of the horrid carpet and have hardwood put in. That change made such a huge difference in the room. The floors are so pretty and it finally felt SO clean! Once the floors were done we were able to make very simple changes to update the room over the next year with a really small budget.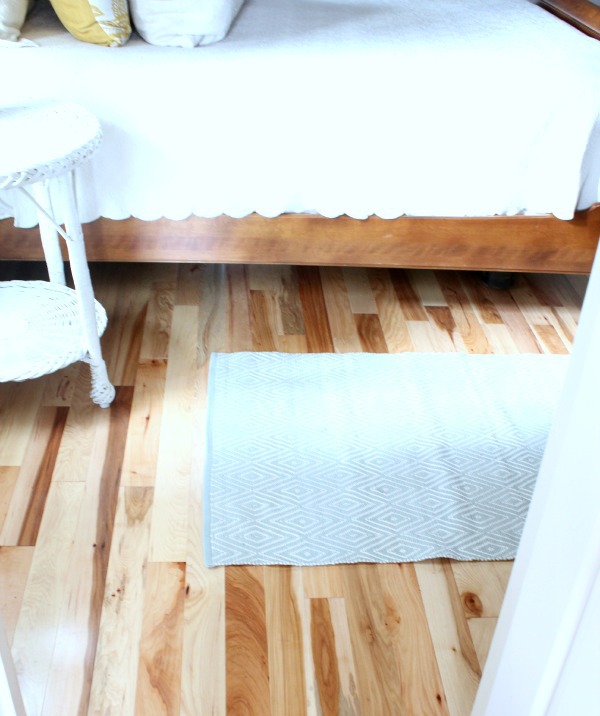 We selected a soothing paint color from Glidden called Polished Limestone. It is a beautiful soft neutral I absolutely LOVE!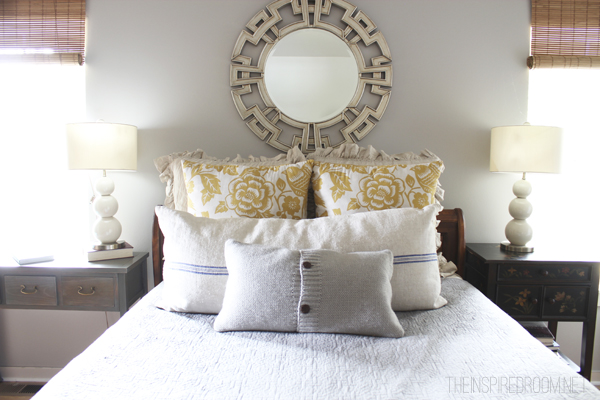 The original bed went to our daughter's room and the sleigh bed was moved in from our guest room. We already had the lights (a HomeGoods find from years ago) and we switched out a couple of end tables we already had. For the windows I found some great bamboo blinds at Lowe's and some cozy velvety curtains from World Market. My favorite find was a round mirror at HomeGoods for above the bed. Our fun yellow pillows were also from HomeGoods. The big long pillow is an antique grain sack pillow given to me many years ago.This year we added a bedspread from Target and Pottery Barn Shams. The room continues to evolve, but that is what is so fun about creating a home you love on a budget. You never have to feel like you are stuck with anything when you keep things affordable and can just have fun updating as you go! I have a few other fun additions planned for the room in the near future!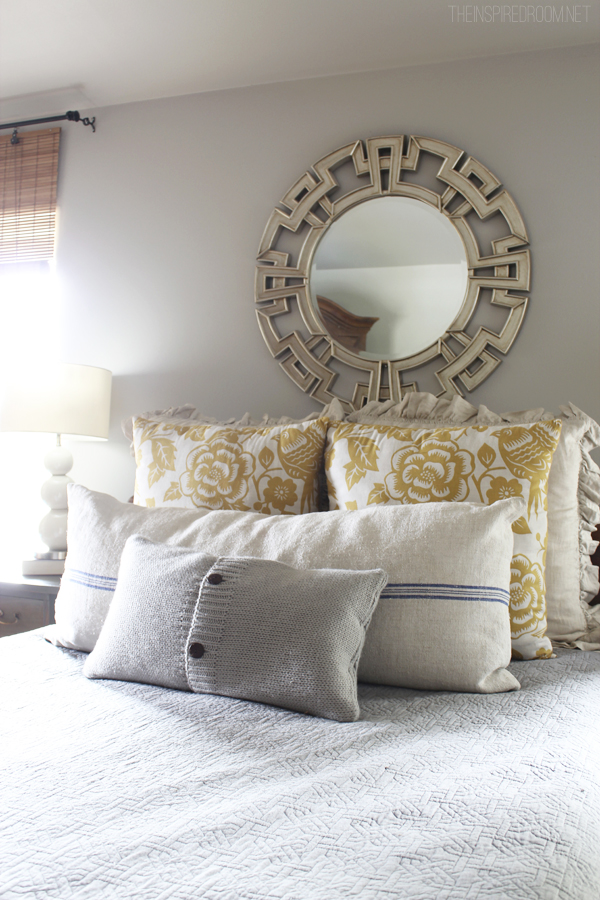 Thanks so much for letting me share today! You can find a post with all of the bedroom makeover details here and here you can find a tour of the rest of my house to see more of the updates we've been making to our home
*    *    *    *    *    *    *    *
Thank YOU so much Melissa for spending some time here at The Divas and sharing your beautiful bedroom makeover. This talented gal has TONS of AH-MAZING ideas & tips on her blog so be sure to head over there and take a look around!