Master Bedroom Makeover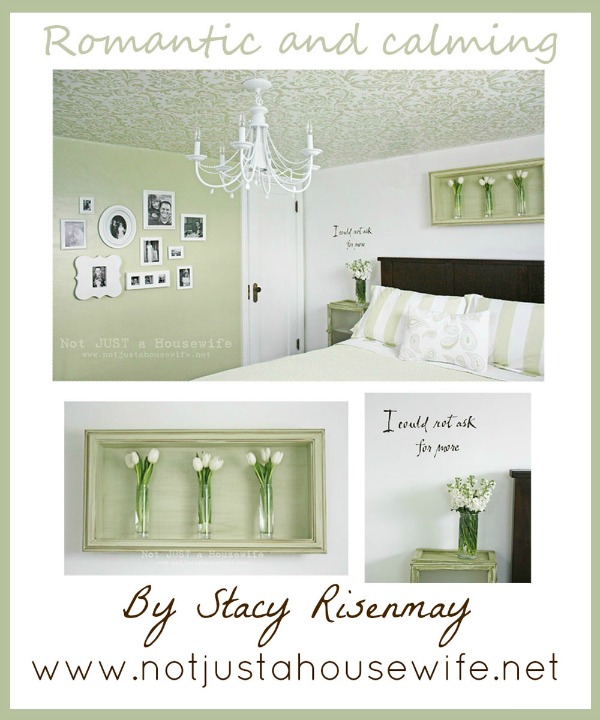 The
Master Bedroom Makeover Series
has already been a BLAST to put together and we're just getting started! If you're tuning in for the first time let me tell you a little about this SUPER FUN series. The Divas have rounded up an AH-MAZING line up of DIY and DECOR bloggers who are EXPERTS in decorating and designing on a dime. These bloggers are sharing their gorgeous master bedrooms and how they turned them from hum-drum rooms to
Oh-So-Hot
Havens {WINK!}. It's healthy to have balance in your relationship & the more inviting your bedroom is, the more likely your spouse & you will be to connect in that room…
This next blogger has an incredibly creative spirit and a beautiful eye for color when it comes to DIY ideas. Please welcome one of our favorite DIY bloggers, Stacy from Not Just a Housewife!!
*  *  *  *  *  *
 *  *  *  *  *
Hello! I am Stacy from
 Not Just A Housewife a
nd I am excited to share with you one of my favorite places in the world….. my bedroom! It is our retreat and sanctuary after a long day. We love spending time there. It also landed me in the pages of Better Homes and Gardens!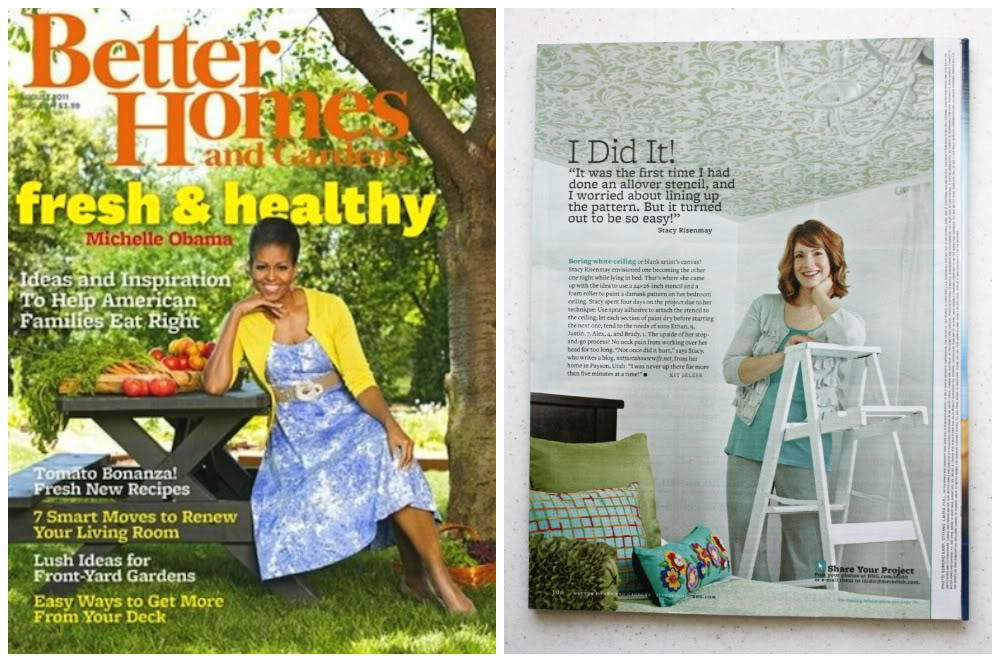 When I design a room, the first thing I think of is how I want the room to feel. When it came to decorating our master bedroom, I knew I wanted it to be romantic, but not too girly. I wanted it to be calm, relaxing, and airy. But I also knew I shared the space with a man. So I needed to take that into consideration as well. I let my husband pick the color. Green is his favorite. I did help when it came the 
SHADE
 of green we picked. I also love that the furniture is dark with a more masculine shape. It helps balance out the space.
I stenciled the ceiling
with a damask pattern. I like the unexpectedness of it. It also lends to the romantic feel; the pattern is traditional but the use of it is modern and different.
I used an antique medicine cabinet as the bedside table. I mounted it to the wall instead of having it on the floor like a regular table would be. Vinyl letter on the wall may be soooo last year but I LOVE having the title of "our song" on the wall by our bed. It's sexy. And it makes me think back to when we were dating.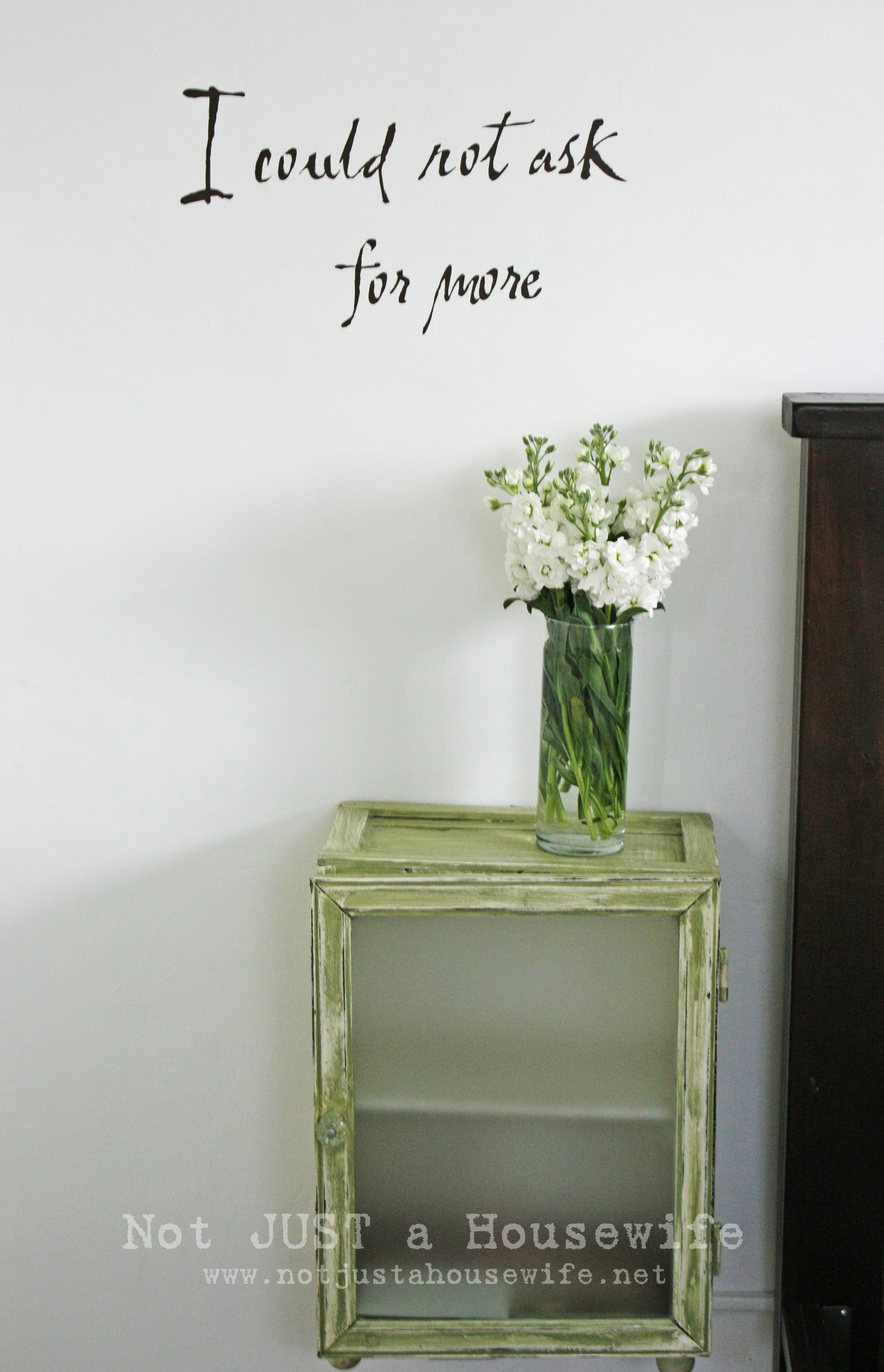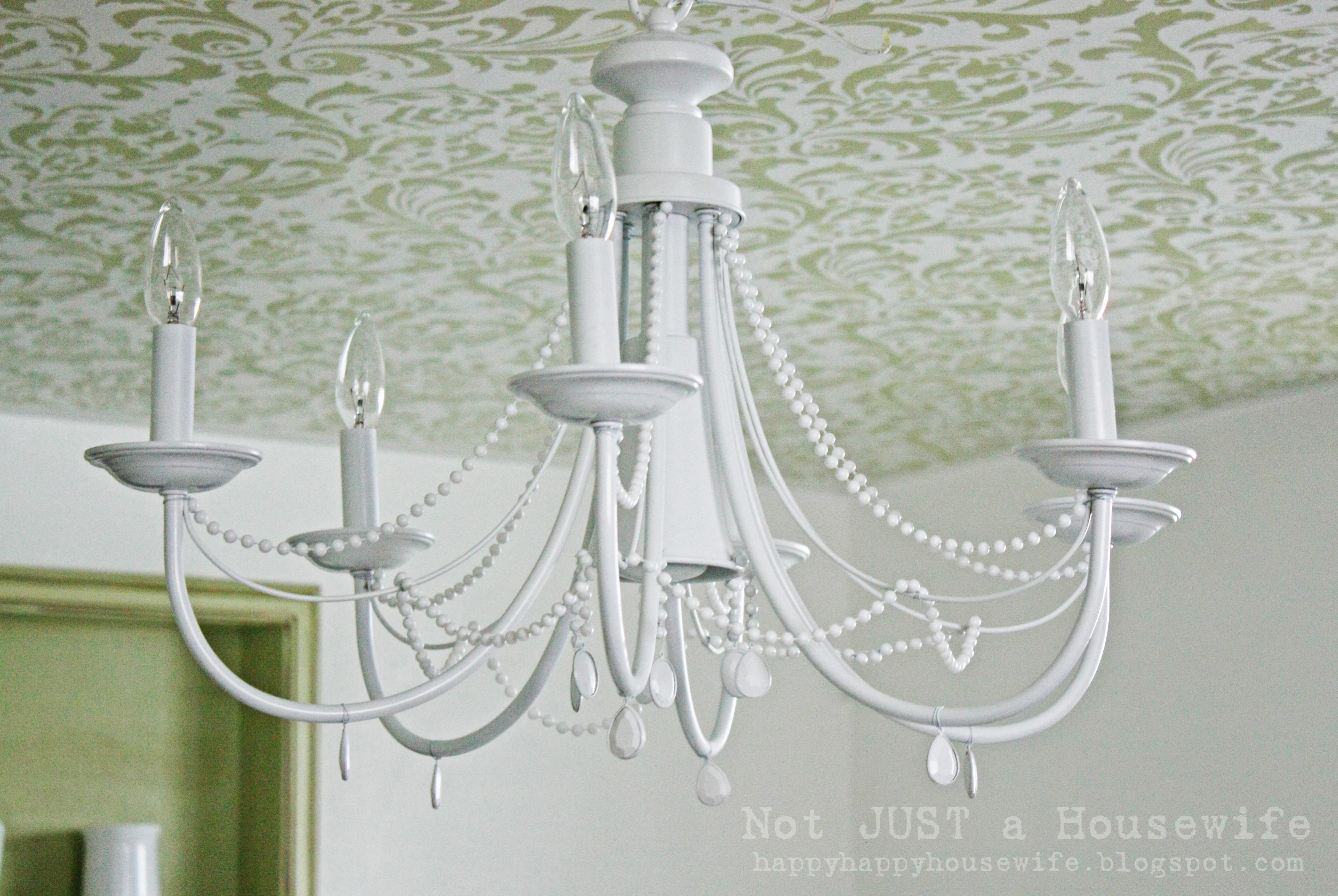 I love my kids. All four of them. And my whole house is plastered with their photos and their artwork. But in the bedroom, it is all about US. Me and him. So the photo wall has just pictures of the two of us at different times in our 13-year marriage.
I try to have fresh flowers in the room as often as I can. I have a secret garden with all white flowers planted. I pick from there in the spring and summer. I occasionally buy some at the grocery store in the winter too. It is a small thing but keeps it fresh and romantic.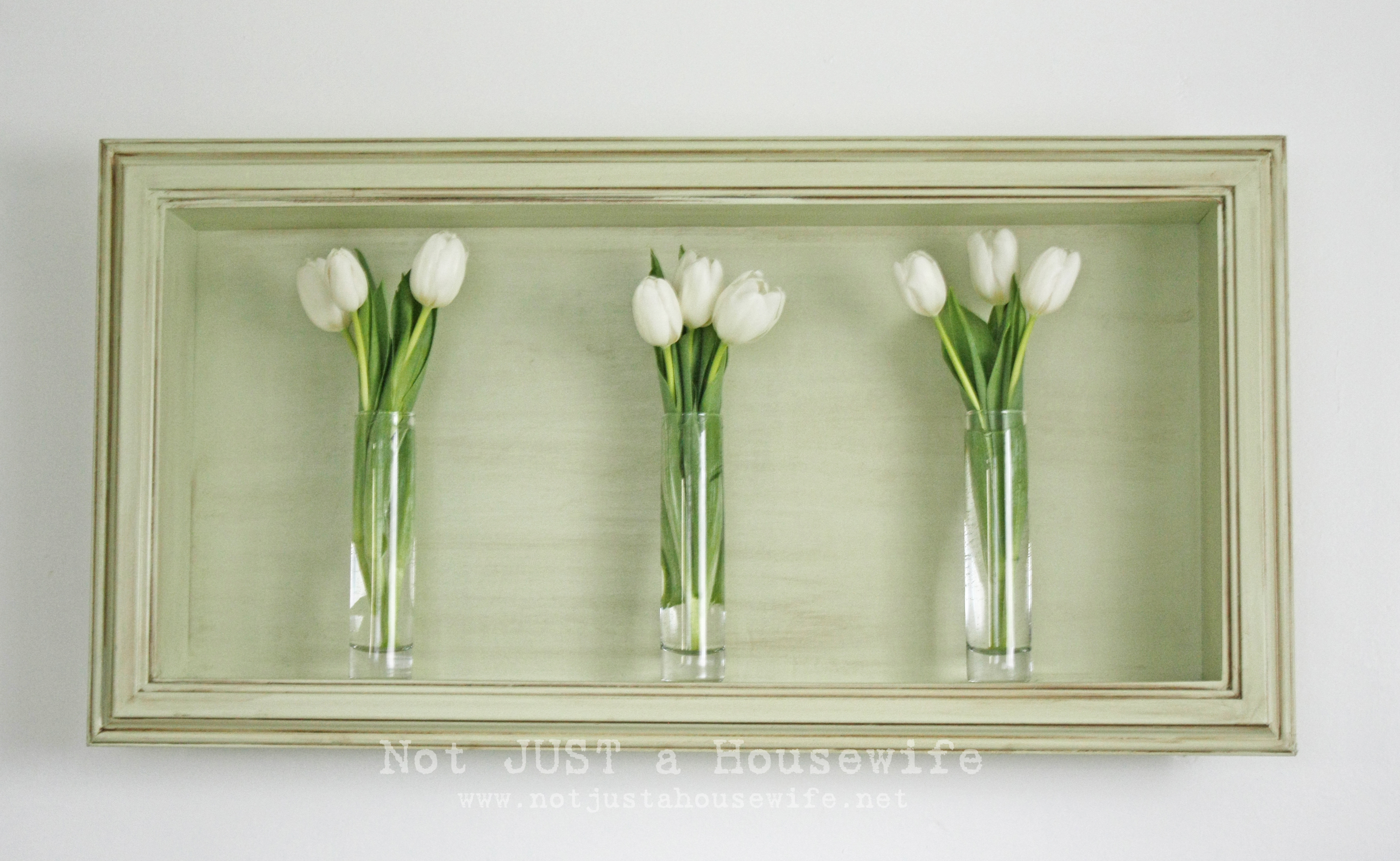 Thank you for letting me share my space with you! Come by my blog and say hi anytime 🙂
*  *  *  *  *  *  *  *  *  *  *
Thank you SO much, Stacy, for sharing your genius decorating ideas with us! We absolutely LOVE your style!