Time Capsule Ideas
Do you ever feel like date nights with your sweetie just seem to fly by? We have the perfect solution to freeze time with these fun time capsule ideas! This simple date is sure to create a meaningful memory today, and the anticipation of more memories for years to come! Complete with a printable invitation, a colorful label, a cute display for your photos, and fun ideas about what to put in your time capsule. We'll have you creating the perfect flashback in time with your sweetie. Are you ready to get started?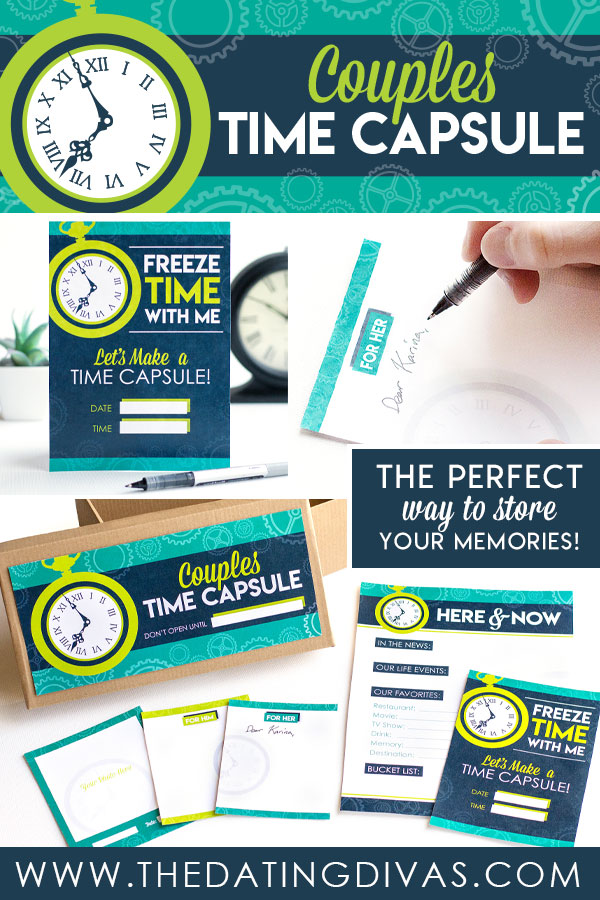 Date Night Invite
There's no better way to get your time capsule date night started than with our first printable…the invite! We created this cute card to let your spouse know you've got something fun coming their way! All you have to do is print out the time capsule invite, cut it out, fill in the date and time, and surprise your spouse! Super simple, right?! (Tip: we recommend using a thicker paper like this cardstock for all the printables!)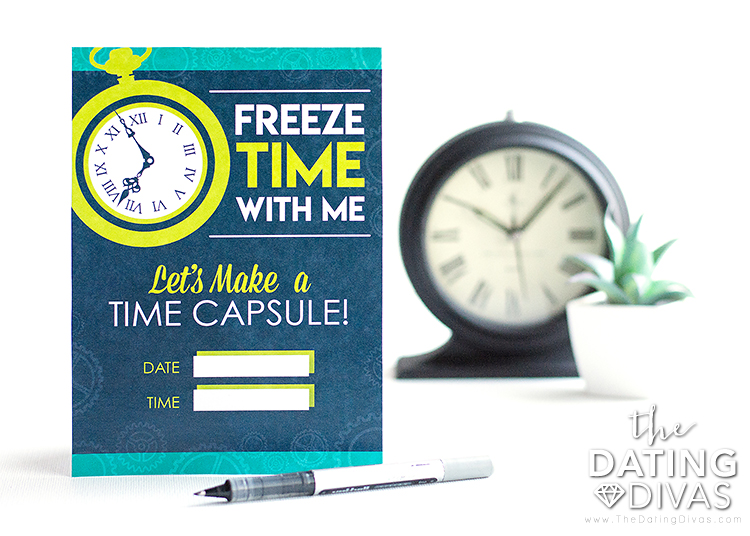 Time Capsule Containers
Let's talk containers! We came up with a few different household items you can use as a time capsule.
Coming in as our first choice is the shoe box. I don't know about you, but we have so many random shoe boxes hanging around the house. It doesn't even have to be specifically for shoes. Any old box can make the perfect time capsule container, just as long as it has a lid, so you can make sure to seal that baby up. (Here's a fun tip: If you don't happen to have a box lying around, head to your local shoe store and ask if they have any extras. They're often happy to give them away for free!)
Our second choice is an oatmeal container. It's the perfect size and shape with the perfect seal for a time capsule.
Rounding out our container options is a plain old paint can. We almost always have extra paint that we aren't going to use anymore lying around. This is the perfect opportunity to re-cycle and re-use one of your cans. You can't ask for a better time capsule seal than hammering something shut! When you find your perfect time capsule container, we've created a colorful label to paste to the front. We suggest using double-stick tape to apply it.
What To Put in Your Time Capsule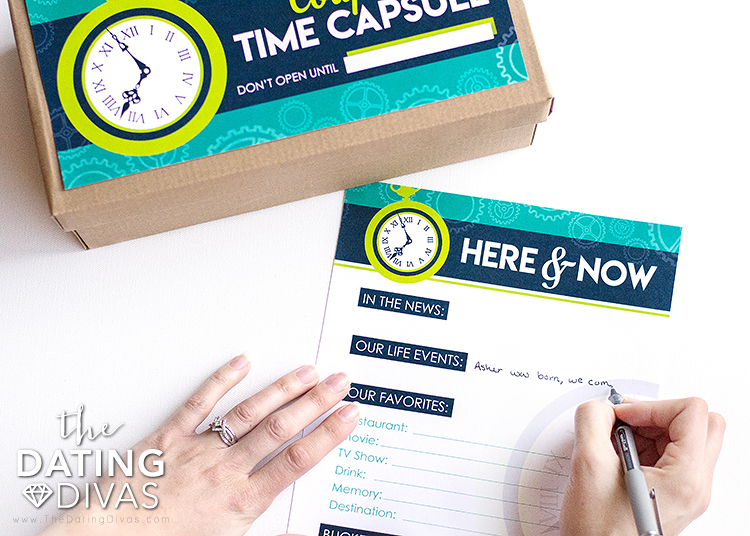 Here's where the fun and creativity really begin! We've come up with a fun list of things to put in your time capsule, starting with our Here & Now printable. Fill this sheet out with current events, moments from your life together, and some of your favorite things. Our favorite is definitely the bucket list at the bottom, where you get to dream together. For instance, maybe you want to go bungee jumping as a couple, or maybe you want to work on communicating better in your marriage. Fun or serious, either way, as long as you reach for goals together as a team that's what counts.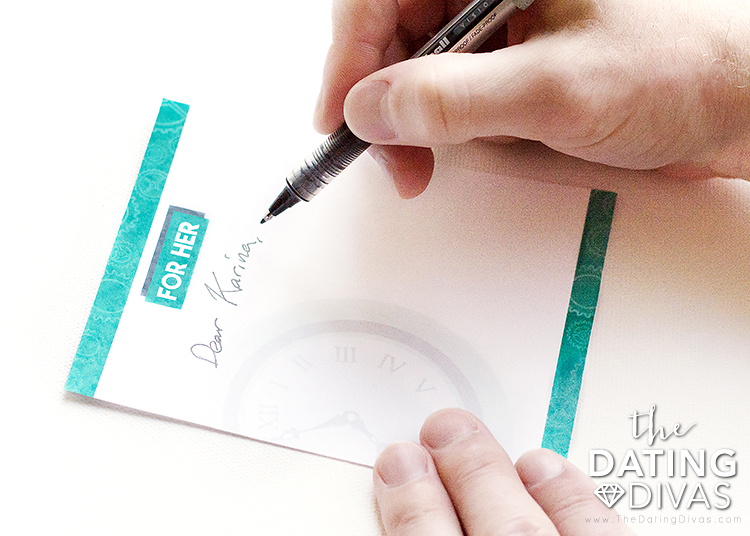 We've also created two sheets (his and hers) specifically meant for writing a love letter to your sweetheart and placing those in the time capsule container. The idea of pouring your heart out to each other with pen to paper and opening it in another time entirely tugs at our heartstrings. (Seriously…it's like letter in a bottle romantic, or finding grandpas old letters to grandma in the attic romantic…so sweet, right?!)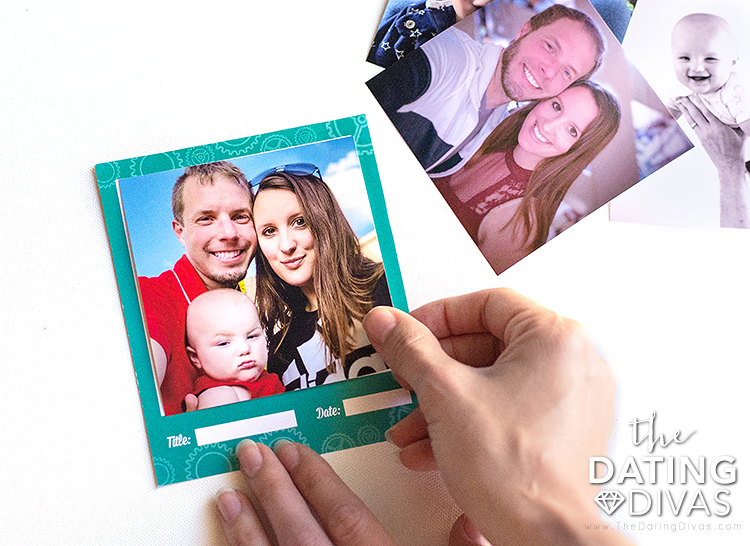 We love the idea of putting photos in your time capsule, so we created a fun polaroid with a 4×4 opening to paste them to. Add a variety of photos! Take a photo together of the two of you on the night of the date, a photo of your kiddos, pets, and maybe even one of your home.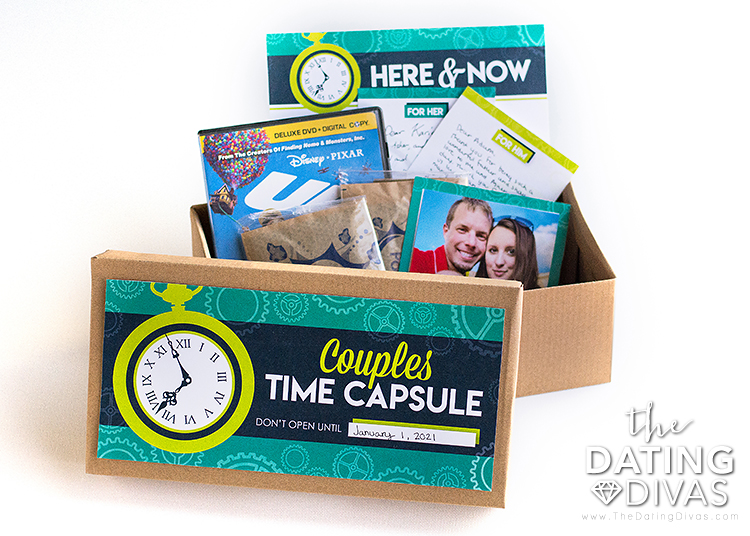 Bonus Content
What could you add to your time capsule container that would really put the frosting on the cake? Plan a date (or two…or three) together that you can do in the future, of course! You could create a simple movie night by picking out one of your favorite movies, grabbing a couple bags of popcorn and adding that to the time capsule. If you both love coffee or tea, get yourself a gift card to your favorite shop and throw that in.
Finally, for one last idea, make a CD with your favorite songs. For instance, it could be songs from your wedding or just some of your favorites that you love to belt out in the car together!
Sealing Your Time Capsule
When you're finished adding everything into your time capsule, it's time to set the seal. Hammer, tape or tie it up and find a special place to store it. We found the perfect place in our bedroom closet. It's out of the kiddos and pets reach, and tucked away to save space. If you're feeling adventurous, you could even bury it somewhere in the backyard.
Our favorite thing about this special time capsule date is that you can set your open date for any time you and your sweetie decide. It could be at the beginning of the year, or maybe on a special occasion like your anniversary. You can set the date for one year or five years because it's all about you and your spouse…you get to decide!
We love coming up with fun date ideas that make lasting memories. For ideas like this one, Recreate Your First Date or check out our Date Night Basket or Box.
Meaningful Time Capsule Ideas For Couples
Printables Designed by Karina @ The Dating Divas Exclusively for The Dating Divas